Today I drove into the sprawling metropolis of Los Angeles to pick up the freshly printed ISU shirts. After approving the test print, I had a few hours to kill while the shop finished the rest of the run, so I headed to nearby Santa Monica. A heavy layer of fog coated the cliffs above the Pacific Coast Highway.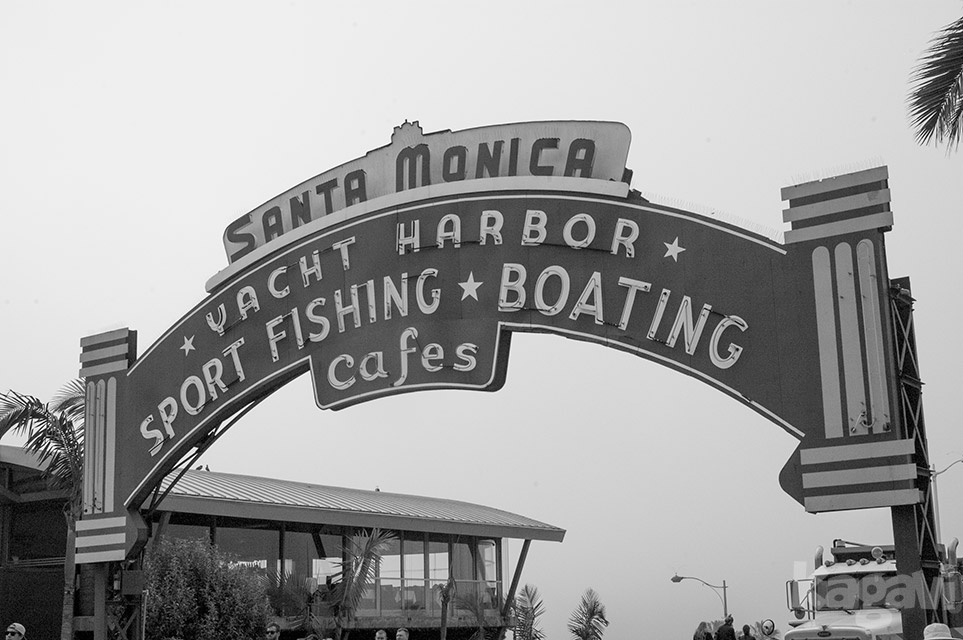 The famous pier sign, installed in 1941.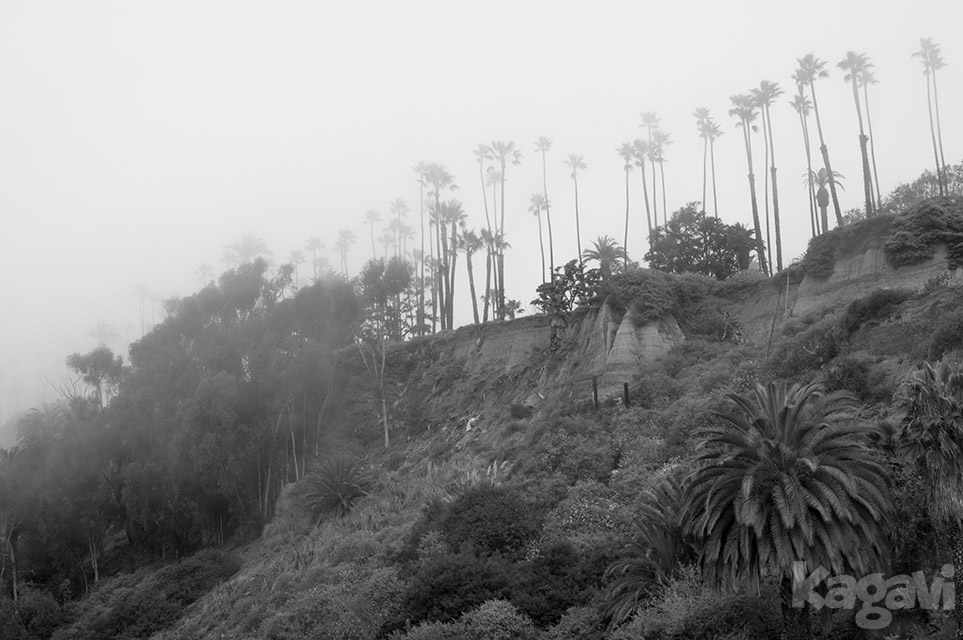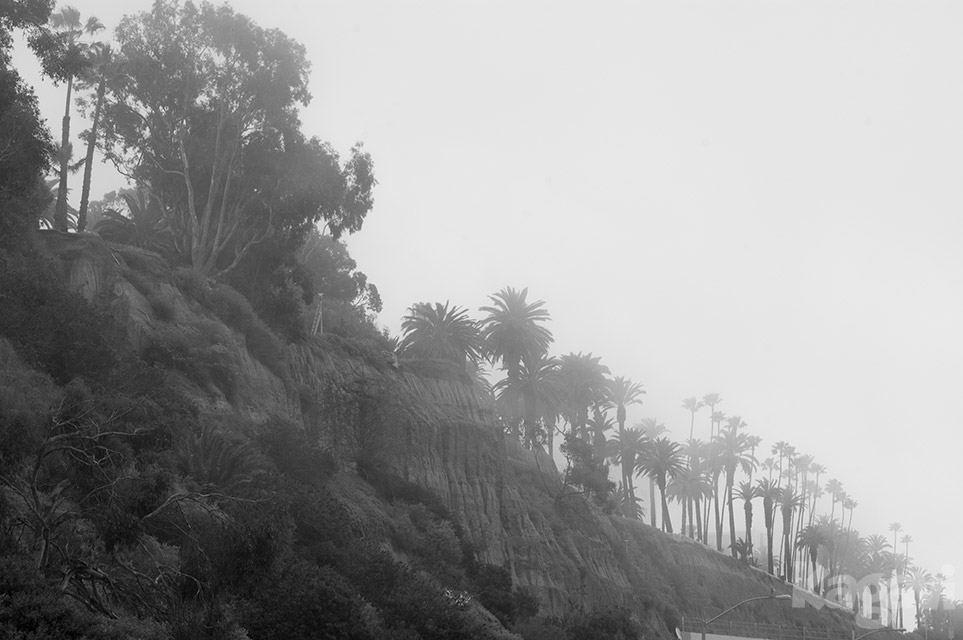 Fog as far as the eye can see.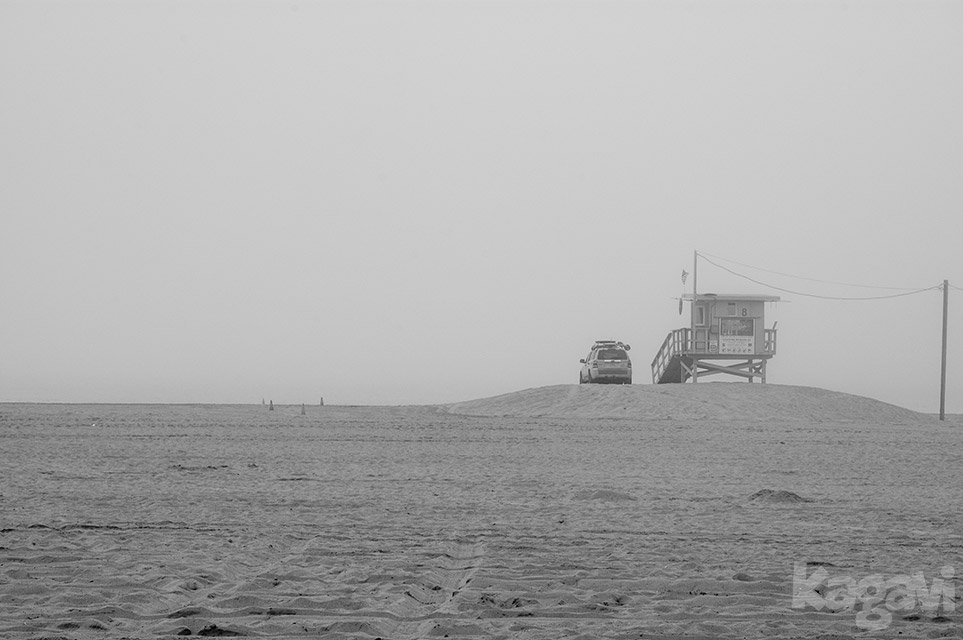 Not many people on the beach this morning.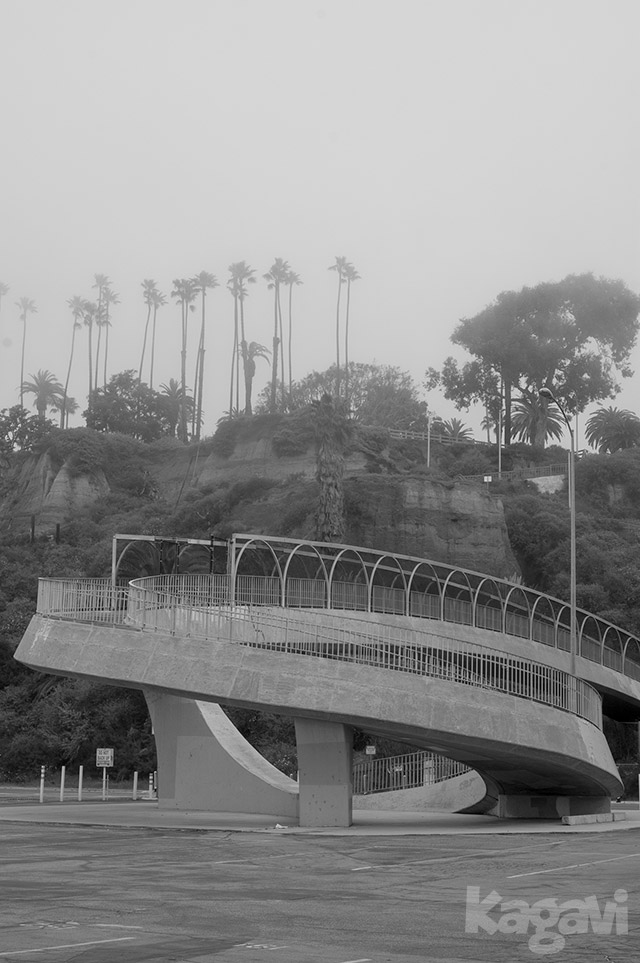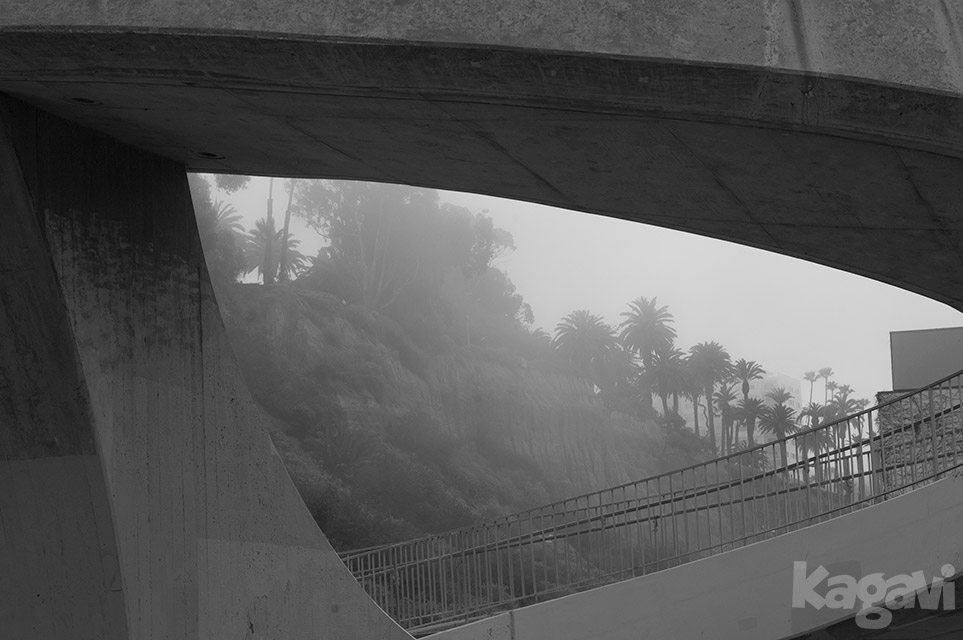 The sweeping staircase leading to the bridge and up the cliffs.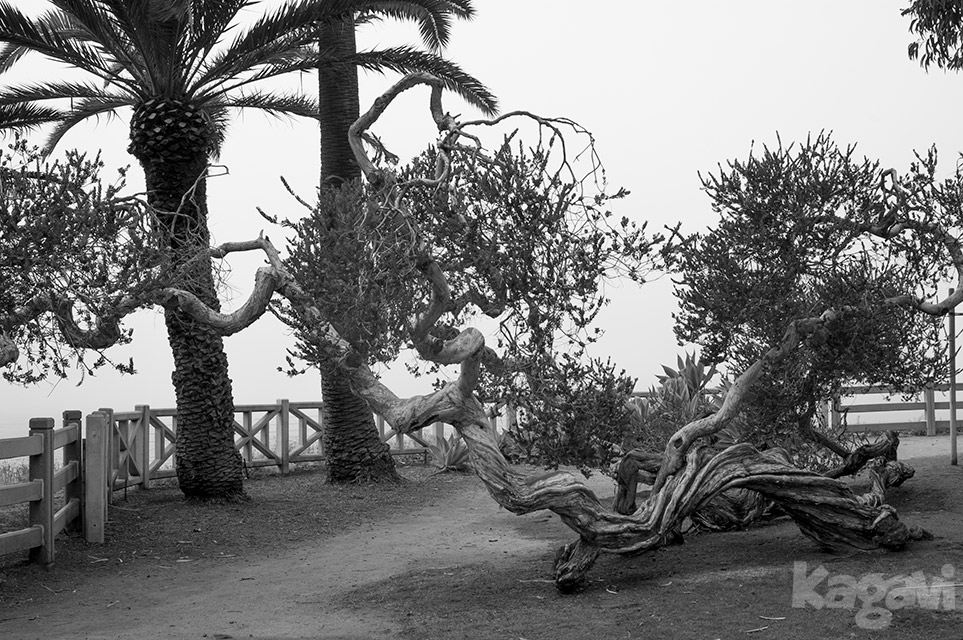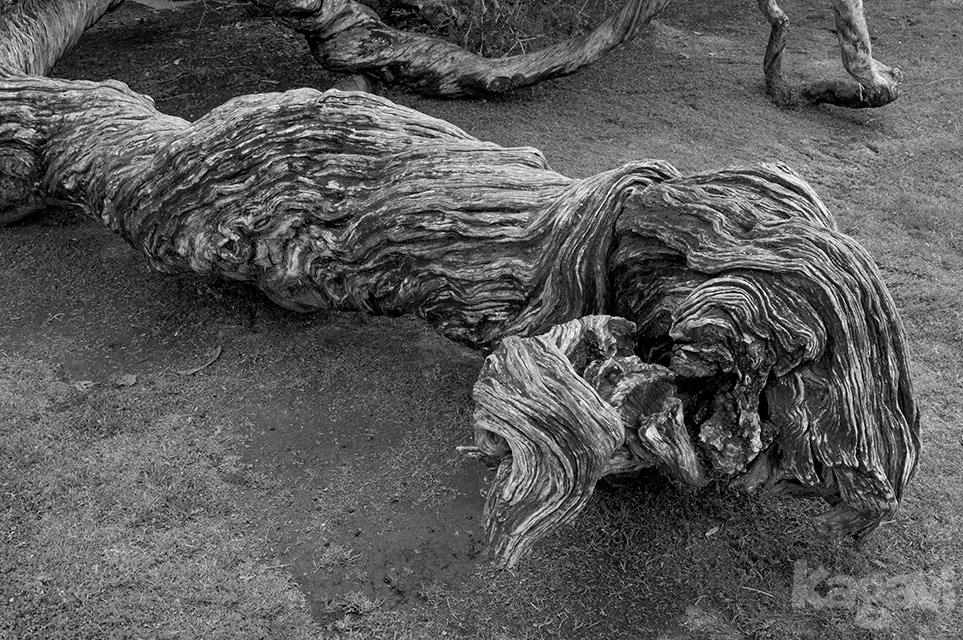 Gnarled tree trunks show the passage of time.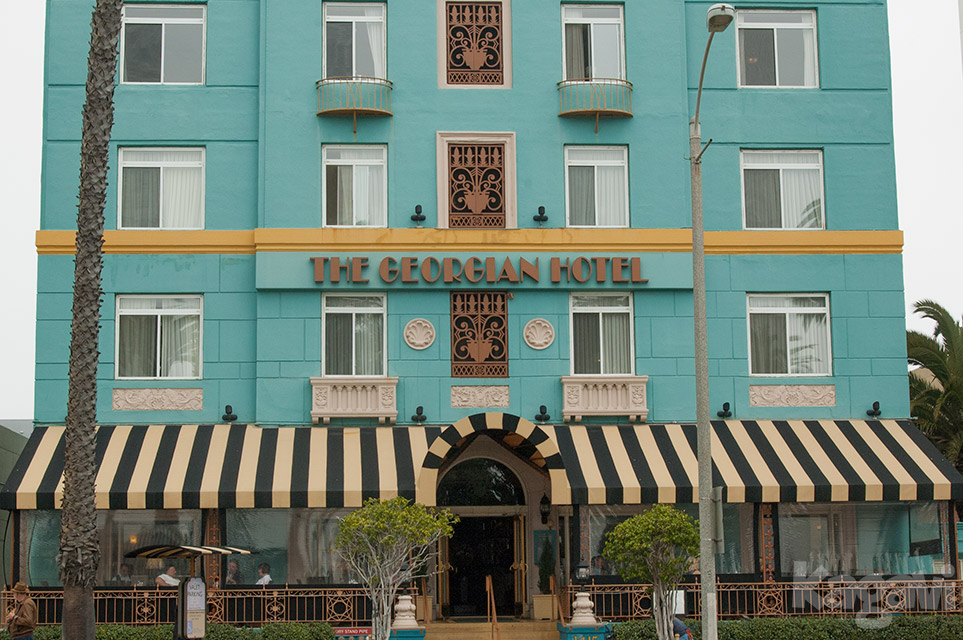 Even on a foggy, gray day, The Georgian Hotel can't help but boisterously announce itself. Built as a showcase of art deco design in 1933, the hotel immediately became a luminous jewel of the Hollywood crowd. The hotel stands near the end of Route 66, the famous road leading from Santa Monica to Chicago. When Lori and I moved to California, we drove across the country and briefly made a detour onto Route 66. We got lost and probably traveled back into time, but that's a tale for another day.