Our annual pass to the Disneyland resort expires at the end of the month and we are not renewing in order to explore more of California. Until then, we have been ticking off items on our to-do list. Visible from the main gates of the California Adventure park is a replica of the Carthay Circle theater, where Walt Disney had the world premiere of Snow White and the Seven Dwarfs on December 21, 1937.
As the world's first feature-length animated film, many snidely referred to Snow White as "Disney's folly" and predicted a flop of monumental proportions. Instead it became one of the top grossing films in history and still maintains that position when adjusted for inflation. The film marked the moment of Walt Disney's ascent from a moderately successful producer of animated pictures to a global icon.
Carthay holds a restaurant, inventively named Carthay Circle Restaurant, and a hidden ultra-exclusive lounge named 1901. Nestled behind an innocent door, 1901 is Calfornia Adventure's answer to the famed Disneyland Club 33. As the old saying goes, if you have to ask, you can't afford it. Since a romantic dinner at In-N-Out followed by Yogurtland is an extravagant expense for us, we opted for the restaurant instead of paying an initiation fee of $25,000 per person with yearly dues of $10,000 to access the 1901 lounge.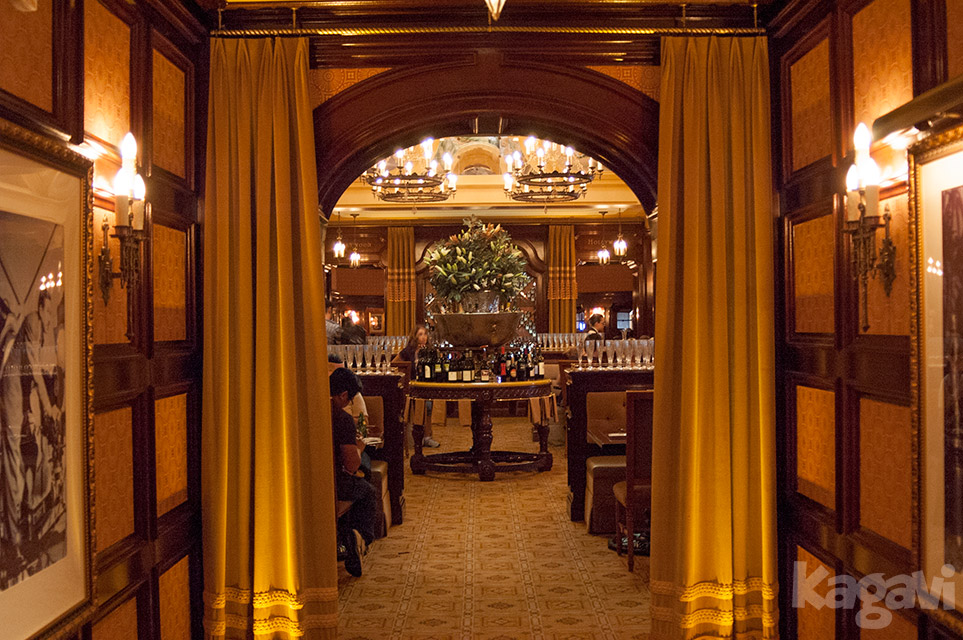 The restaurant was a mixed experience for us. We enjoyed the interior design, which evoked the opulence of old Hollywood with shiny exotic woods and plush fabrics. There were many photos of the original theater, which was torn down in 1969 for some exciting office buildings, and some artifacts from the Snow White premiere.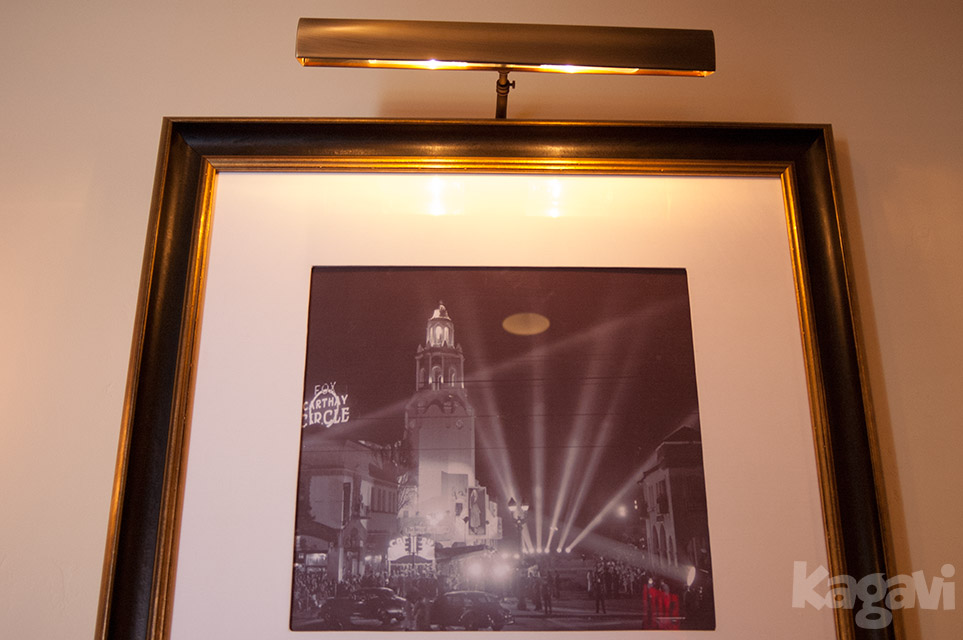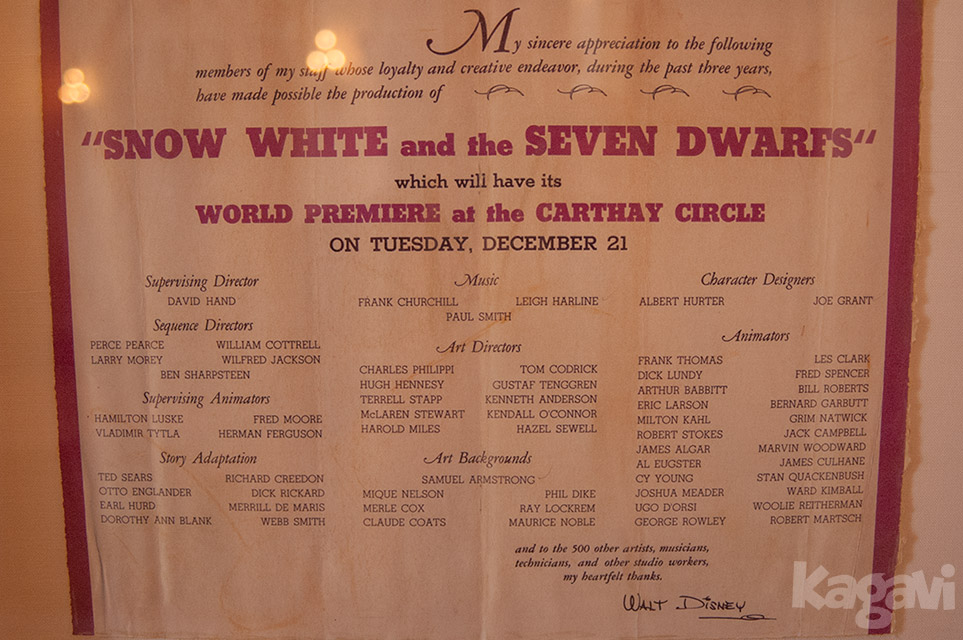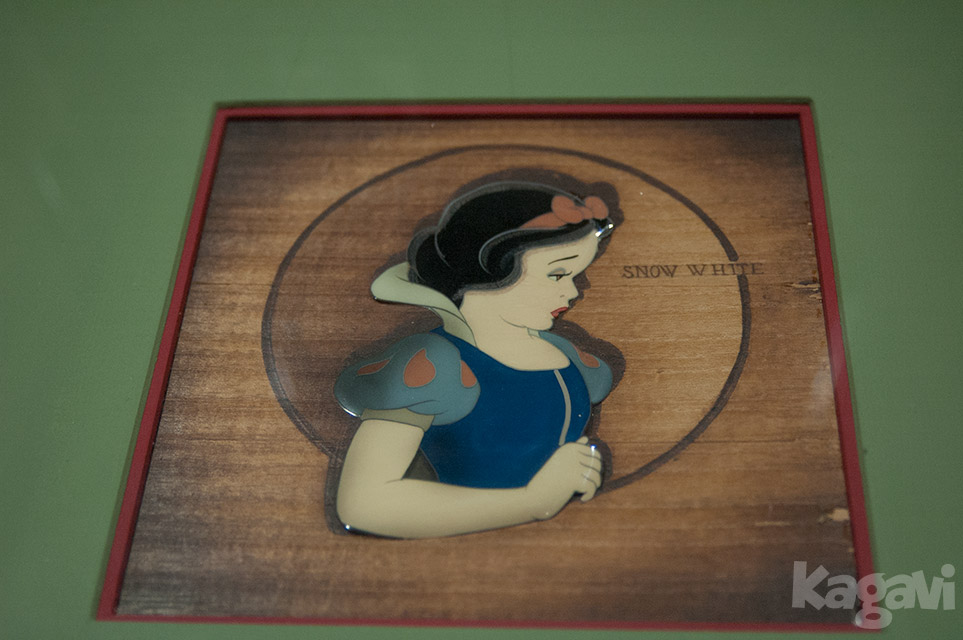 According to the plaque, "these Courvoisier portrait heads of the cast of Snow White and the Seven Dwarfs were the only examples of animation art that hung in the home of Walt Disney."
When our lunch arrived, we were disappointed to find the food lacking. Lori and I didn't finish any of our dishes and instead spent some time reminiscing about our dinner at the Napa Rose, which is a vastly superior award-winning restaurant in the Grand Californian hotel that abuts the park.