With our Hilton Coliseum shirt, I envisioned it being handed out to fans during the first game at Hilton on December 2 1971 against Arizona. The first decade of games in Hilton saw some of ISU's worst teams, but several stars made their presence known. Hercle "Poison" Ivy torched the nets in the 1974-75 season on his way to setting ISU's single season scoring average record with 28.3 ppg. After Ivy graduated, Dean Uthoff joined the team and set ISU's career rebounding record over a stellar career. In this February 15, 1975 game shot, we see uniforms for both teams were pretty standard without many design elements, but check out the I-STATE logo on the shorts. (Ivy is number 34 in the bottom right.)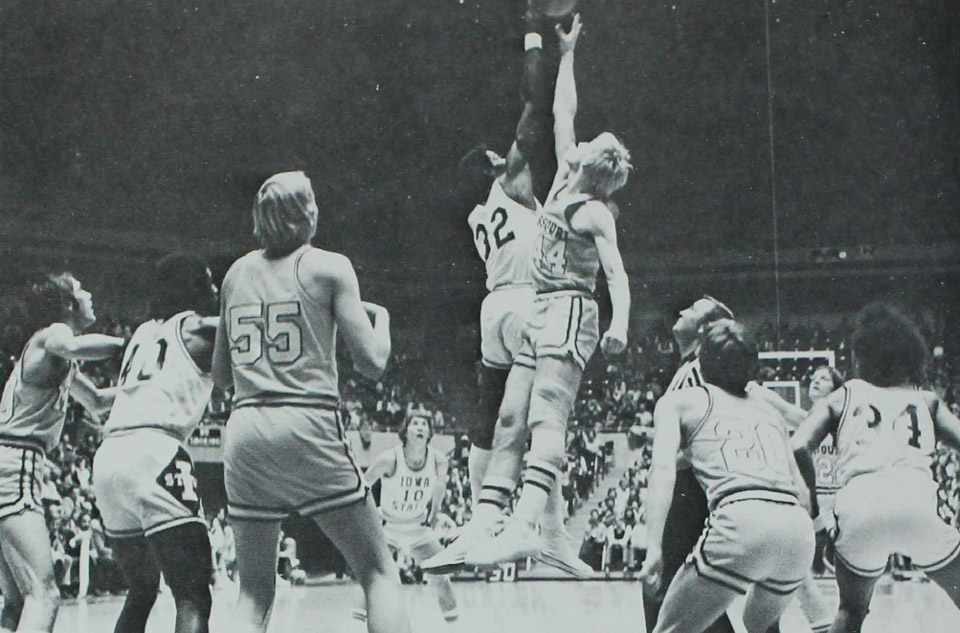 In order to be authentic to the time period, I looked into the football identity program in use and decided to use the interlocking ISU letters with some sort of basketball design. During the 1970s, many NBA teams featured a basketball in their logo and served as inspiration for our shirt. After reviewing the history of basketball logos, a few stood out. (Some of the examples below are pulled from Chris Creamer's site, which is a great resource of logo history.)
I was inspired by the negative space of multiple 1970s Seattle Supersonics logos.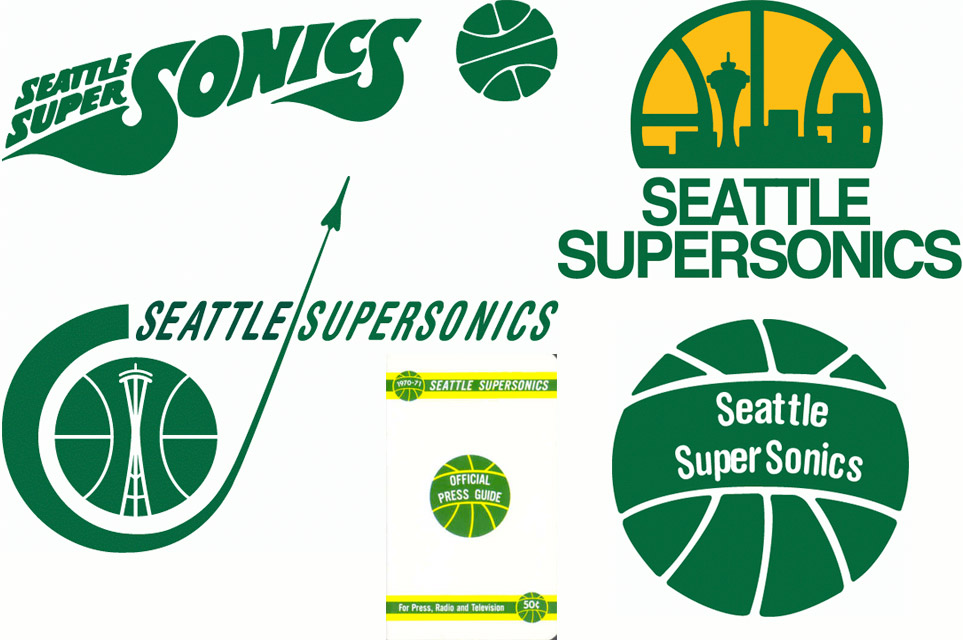 The original Cleveland Cavaliers logo debuted just one year before Hilton opened. The alternate logo was introduced in 1974.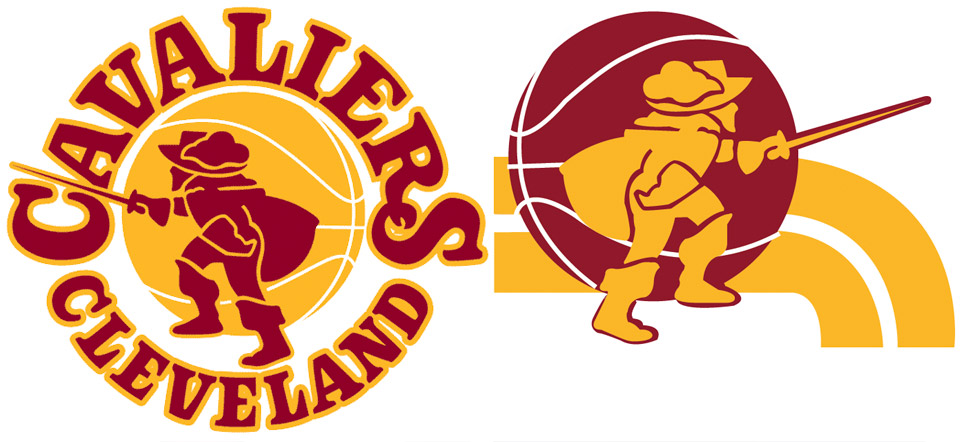 Finally, the 1972-78 New York/New Jersey Nets logo made use of the ABA basketball colors.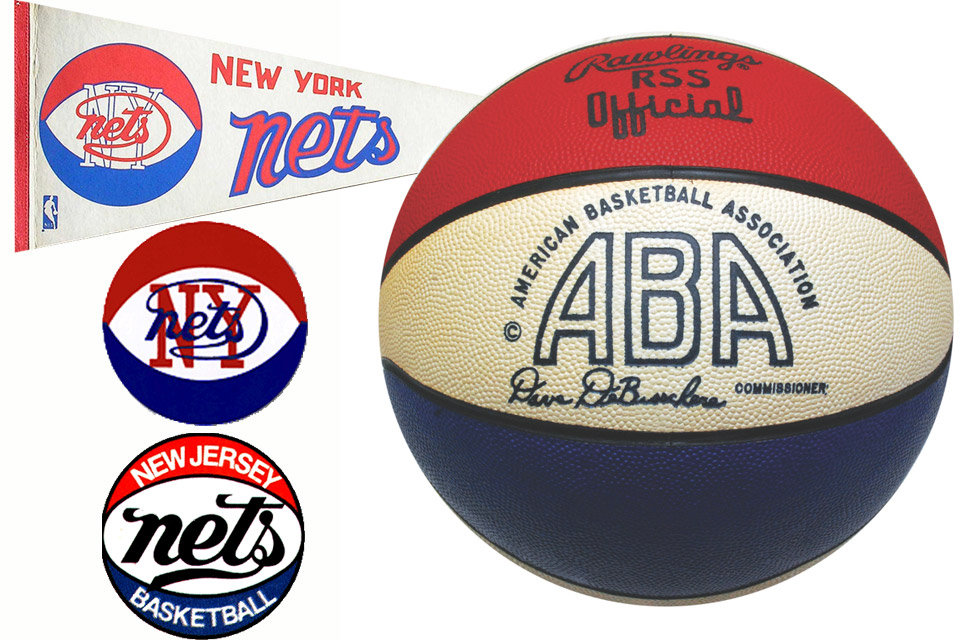 For the All-Century celebration in 2007, Cyclones.com created a fantastic photo gallery with many rare basketball pictures. See them all here. See our Hilton Coliseum shirt here.