Our IAC Split Football shirt showcases one of the oldest logos on record from the last years of Iowa Agricultural College before the name switched over to Iowa State College in the 1890s. During those days, the football uniforms didn't have any elaborate logos beyond simple IAC lettering as seen on the player below in the 1895 football team picture.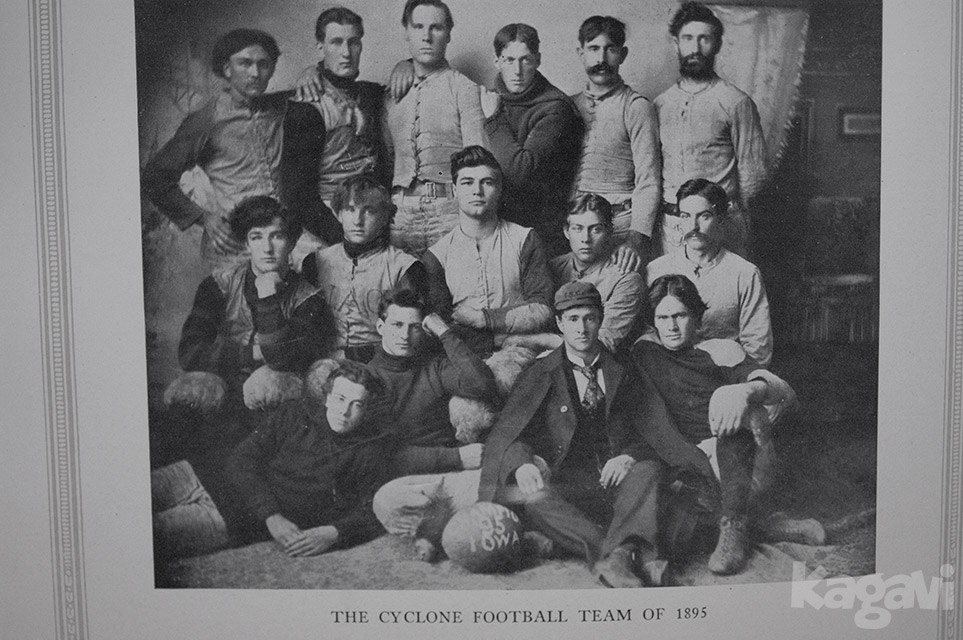 However, the track team experimented with many unique logos and the 1893 team had the logo we used on our design. The logo seems remarkably consistent here.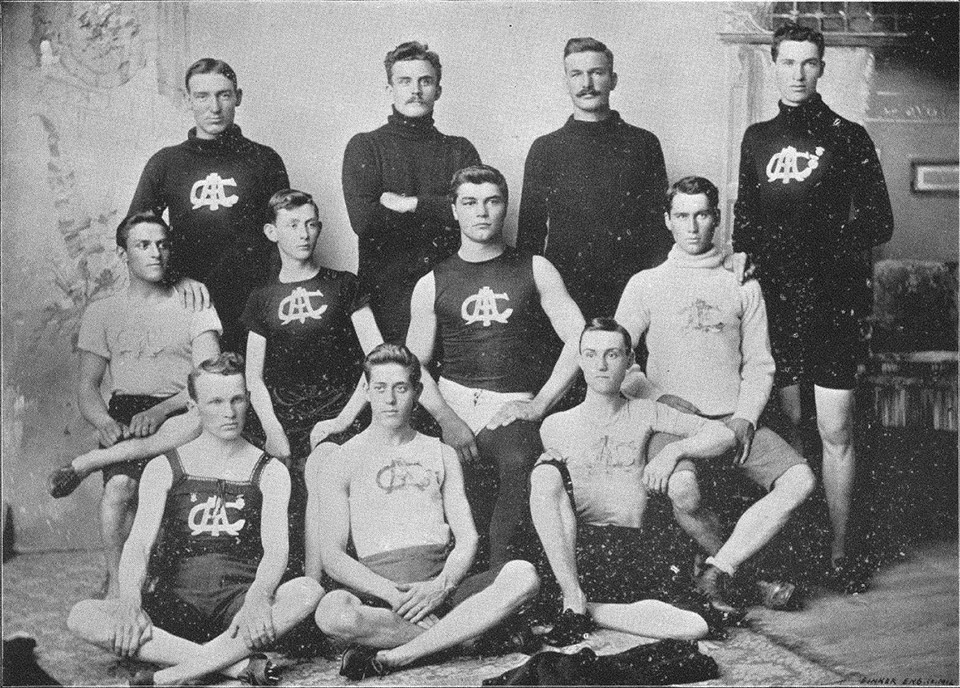 The following year had at least three different logos visible and it appears the heart logo had at least three different colors. Original school colors were black, gold, and silver, so perhaps each letter was one of those colors. The team apparently also had a ghost, but I haven't been able to figure out his role on the team.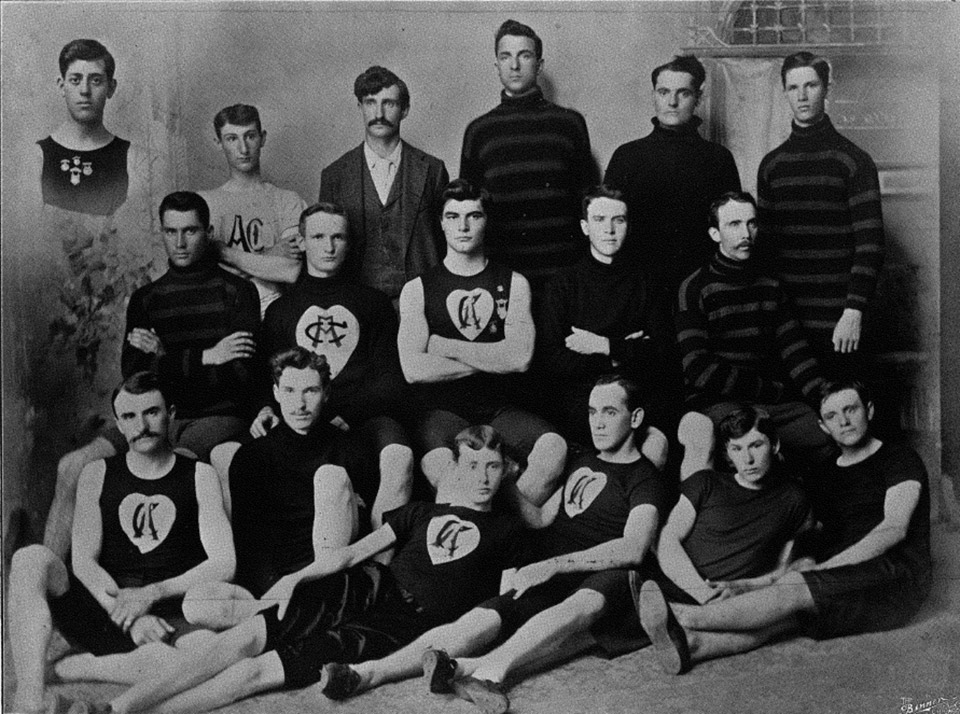 Moving back to football, many programs of the early decades were cut into an oval shape–representing a football–and some were even more elaborate with actual laces and stitching. Many of these programs had contrasting school colors bisected by a vertical line as illustrated by the Penn program. The Stanford versus Cal program art is one of my favorites.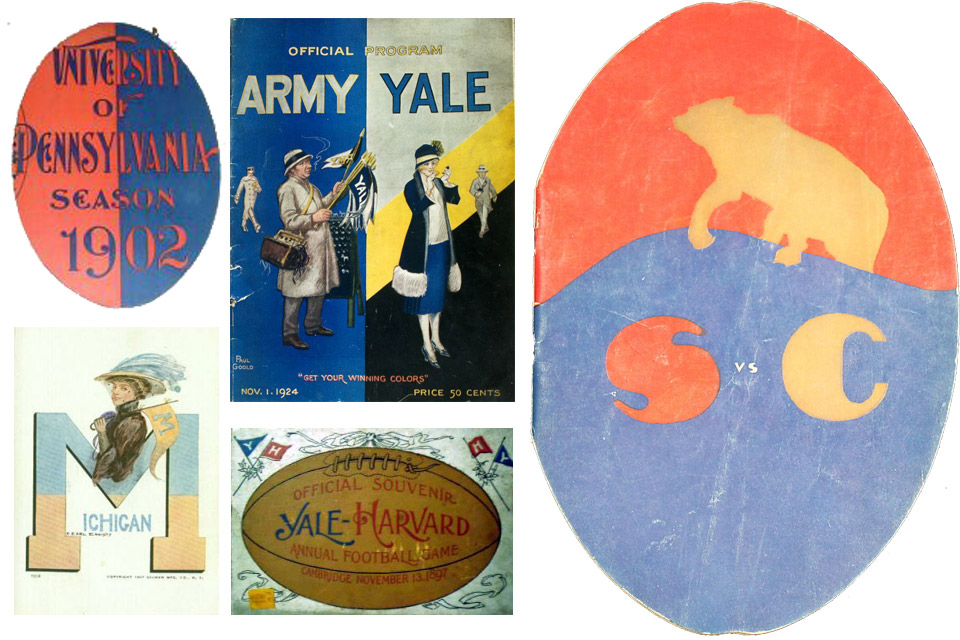 Using these influences, I wanted to honor the original Cyclone football team of 1895 that defeated Northwestern to earn the Cyclone nickname for the first time. (Revisit our Original Cyclones article posted last week for an extended account of the team's experiences.)