For our most simplistic shirt design, I wanted a restrained design that echoed our Circle Cyclone shirt and other logos of the era. I am a fan of interlocking monograms, and our ISC Monogram shirt is one of my favorite designs. The ISC logo probably came into existence during the first few years of the early 1900s, but more research is needed to nail down an exact date. For example, the ISU Special Collections archive on Flickr has a 1908 picture with the ISC monogram in the bottom left corner. Because large swaths of Iowa State's central campus are still in nearly original condition, the ISC logo is still hidden away in various locations. Can you find more on campus?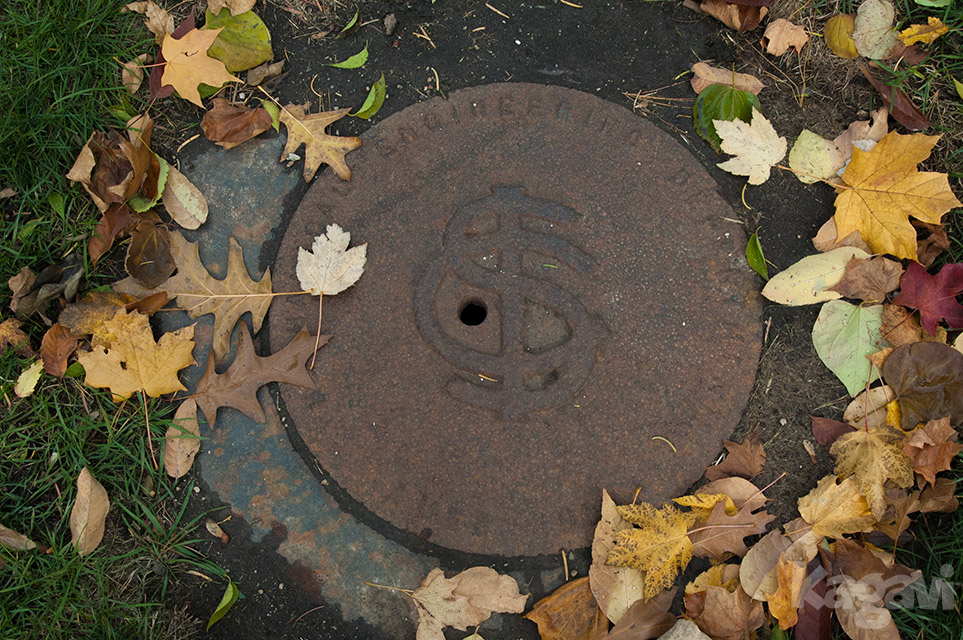 Various permutations of the logo were seen in the 1920s and '30s. The 1927 cheerleaders wore a snazzy sweater with a similar logo.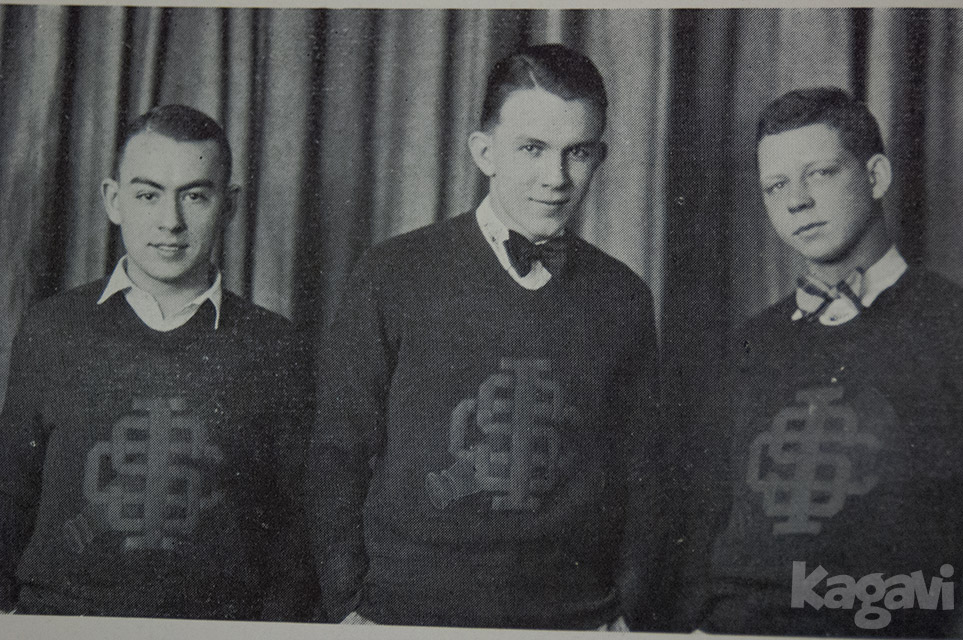 In the 1932 Bomb, a picture of Cy the dog mascot also had another version of the logo.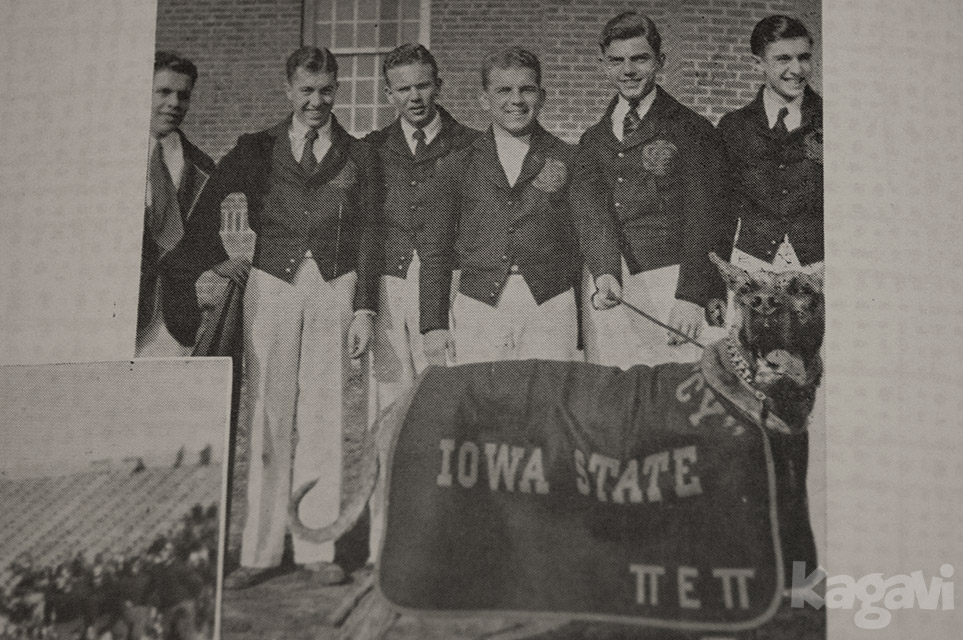 The use of a minimalist circle to enclose the logo was a conscious design decision. There were many other similar examples throughout collegiate sports of the early 1900s. For example, while researching something else today, I saw the 1918 Nebraska basketball team uniforms featured the N logo in a circle.
See our ISC Monogram shirt here.