One of the most iconic images of any sporting event is a pennant flag waving in the breeze. For our ISC Pennant shirt, we drew from the rich heritage of pennants at sporting events. When I was researching Jack Trice's story, I kept seeing different instances of Iowa State pennants and couldn't help but to think what our own version would look like. We took the ISC block design from the late 1890s and applied our own custom Cyclone logo to create a pennant that could've been purchased at State Field in the early decades of football at Iowa State. We have shared this Ames pennant from 1908 before, but it's worth seeing again.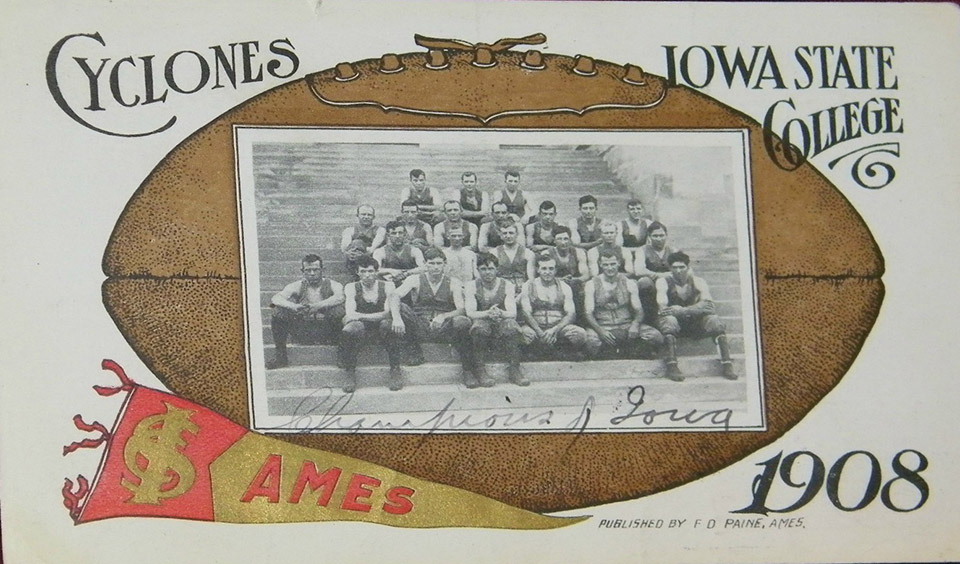 The pennants of other schools also inspired us. In two game programs from the Stanford vs. California games in 1921 and 1924, we can see the role pennants played during game day.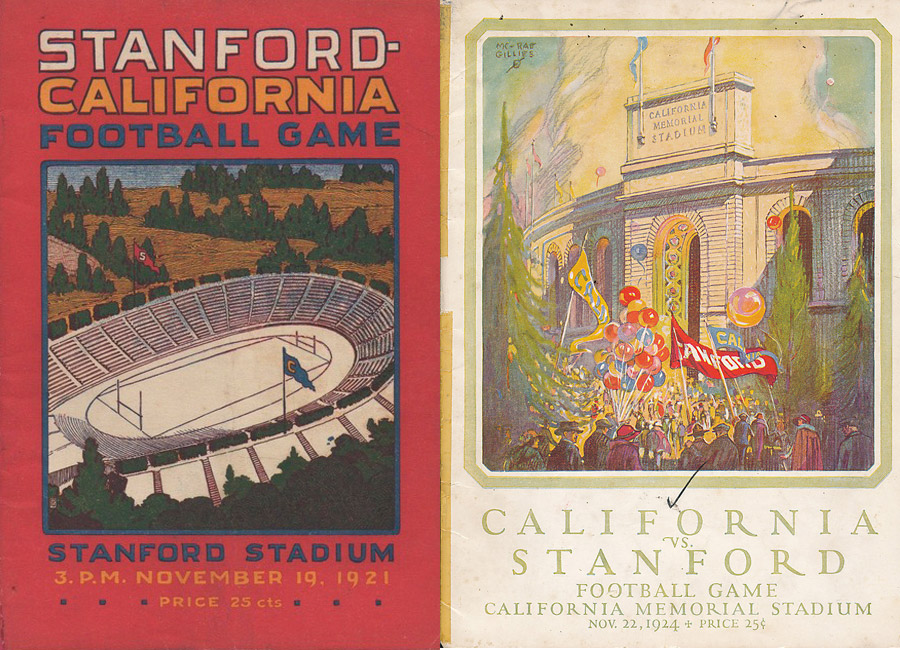 F. Earl Christy was a well-known artist in the early 1900s who created many paintings of female college sports fans dressed in their best tailgating apparel. I also really like his mashups of playing cards with women toting collegiate pennants.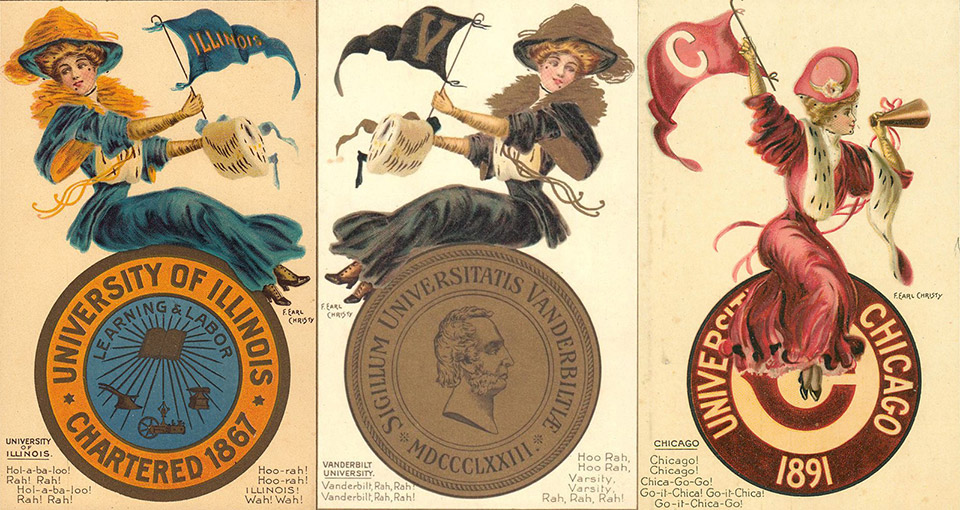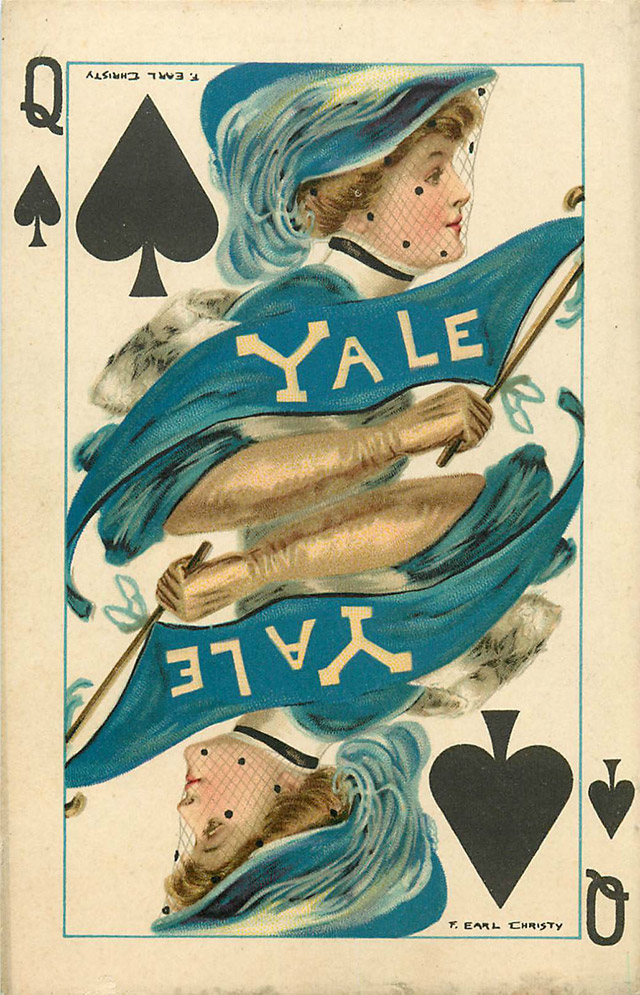 We found an Ames version in the special collections archives at Iowa State.
* * * * *
Our blanket partner Pendleton Woolen Mills was nice enough to write about our project on their blog and on Facebook. It was fun to see the previous post which mentioned the Brian Wilson biopic Love & Glory currently filming in Malibu. The Beach Boys were originally known as the Pendletones and their Pendleton shirts helped define California surfing culture in the early 1960s.
Also, Kagavi favorite Uni Watch, which is a site run by ESPN columnist Paul Lukas that obsesses over uniform minutiae, talked about our blanket in conjunction with the Jack Trice throwback uniforms in their September 11 post.