Earlier this week, we released our feature story which discussed how the Indian blankets at Grandpa's river house and the 1920s Iowa State football uniforms inspired our Kagavi x Pendleton vintage ISU stadium blanket project. I wanted to share more images and information about these inspirations.
In the 1910s, Cyclone football teams wore a plain wool sweater for games. Some players had an "A" on their chest, but most jerseys were plain. Starting in 1921, for roughly a decade, the Cyclone teams experimented with vertical friction strips that were all the craze in college football. Here, we can see the 1921 jersey vertical strips were even with one another–the stripes weren't angled like later years. In contrast to some other pictures of various jerseys, these strips look too shiny to be canvas. Perhaps they were leather?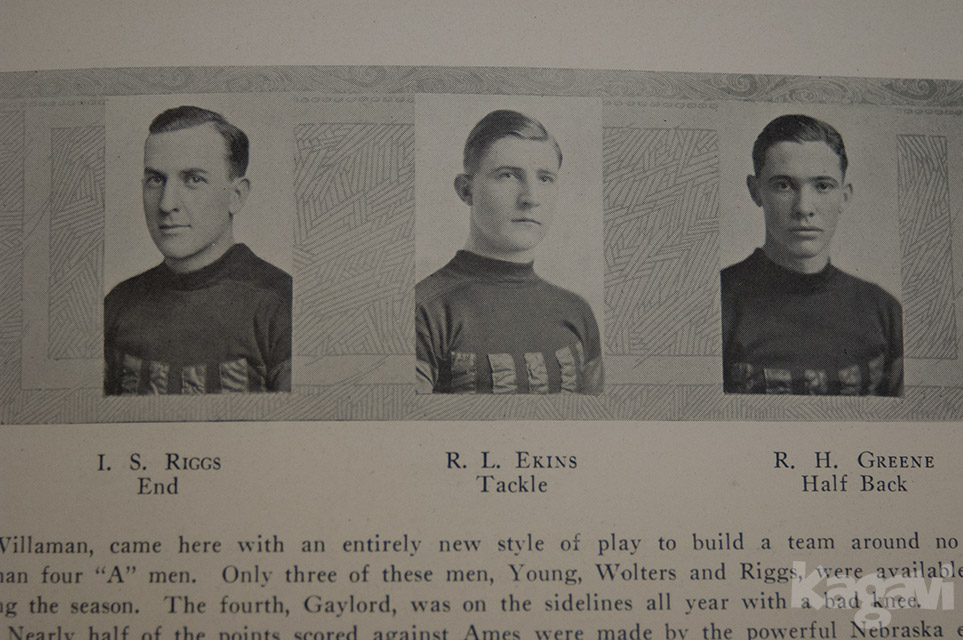 Here's a familiar picture of the 1923 uniform of Jack, the Behm brothers, and others in the 1925 yearbook.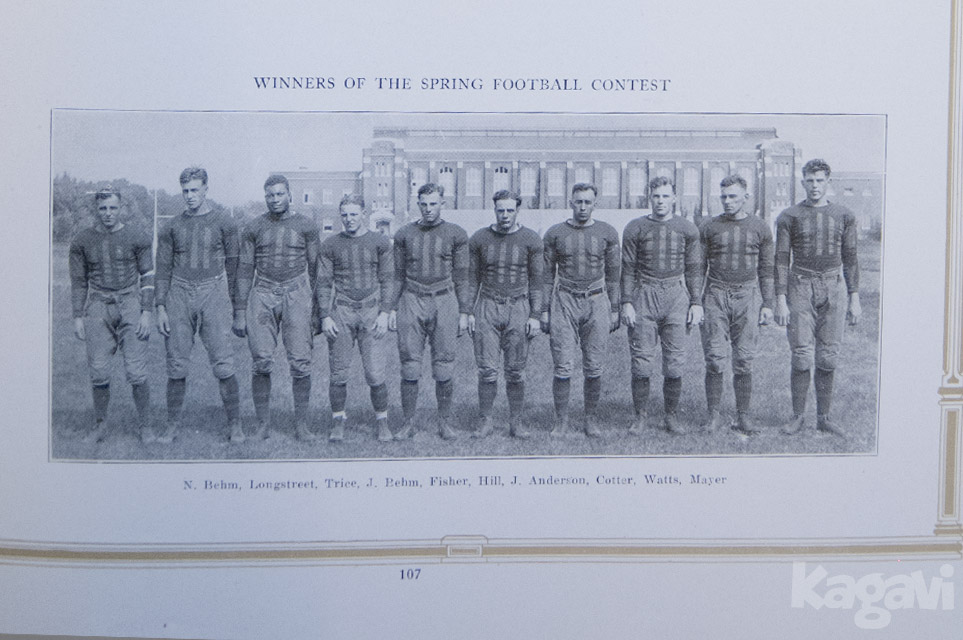 Towards the end of the 1920s, the jersey designs added a sixth vertical stripe, in both angled and flush versions.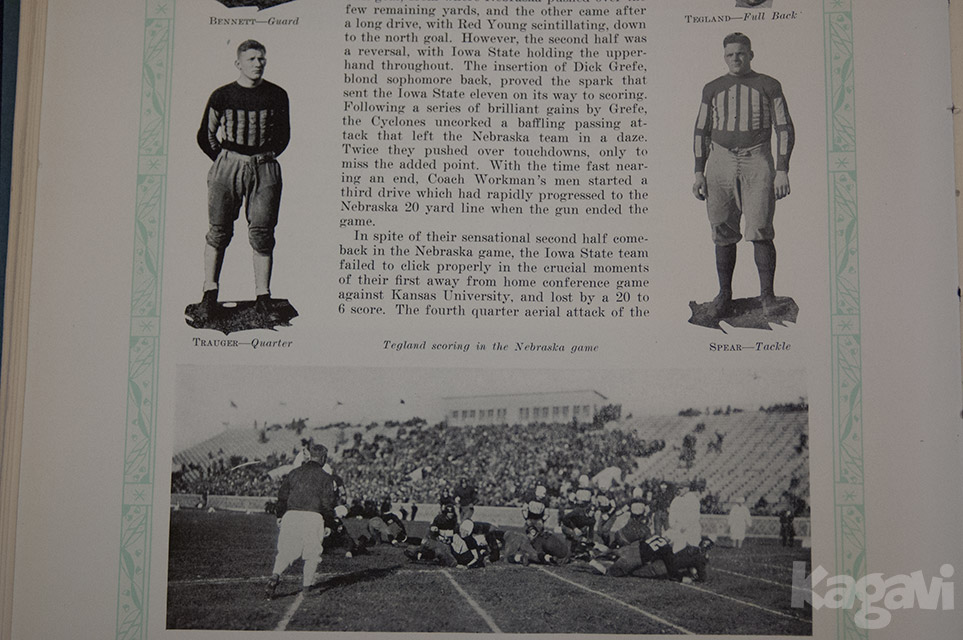 As mentioned elsewhere, staring at these uniforms for so long caused the designs to melt together in my mind with traditional Navajo weavings and Grandpa's Indian blankets. Our blanket was born as a result.
* * * * *
This summer, the California Heritage Museum in Santa Monica had a Navajo textile show. This was our first opportunity to see a large collection of Navajo weavings in person since we started our blanket project, so we eagerly drove there one weekend. The museum website stated the home was built "for Roy Jones, son of the founder of Santa Monica, Senator John Percival Jones." Construction started in 1894 on Ocean Avenue near the famous bluffs and after commercial development exploded in Santa Monica in the 1970s, the entire house was moved south to Main Street to preserve it.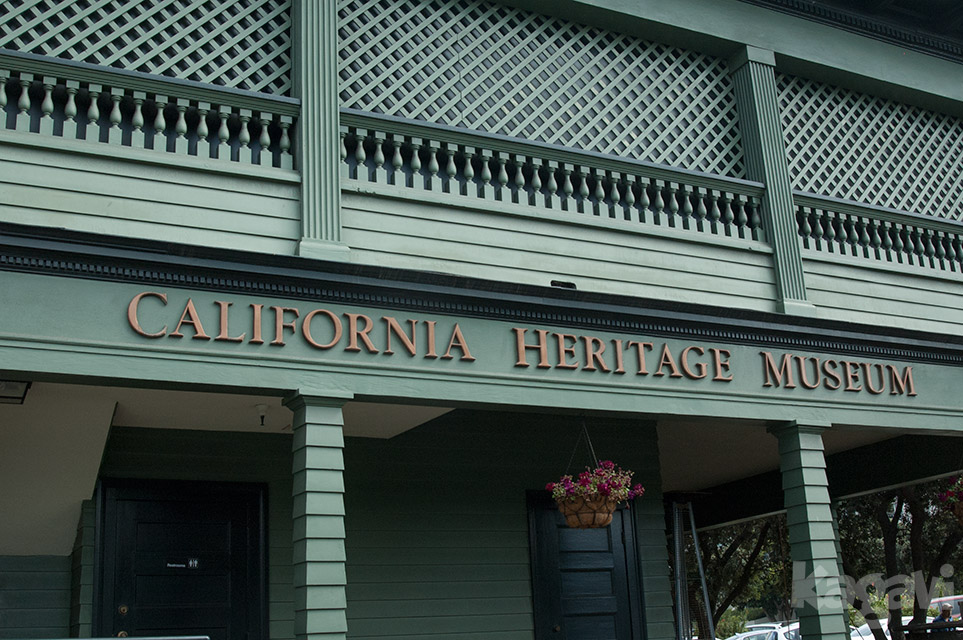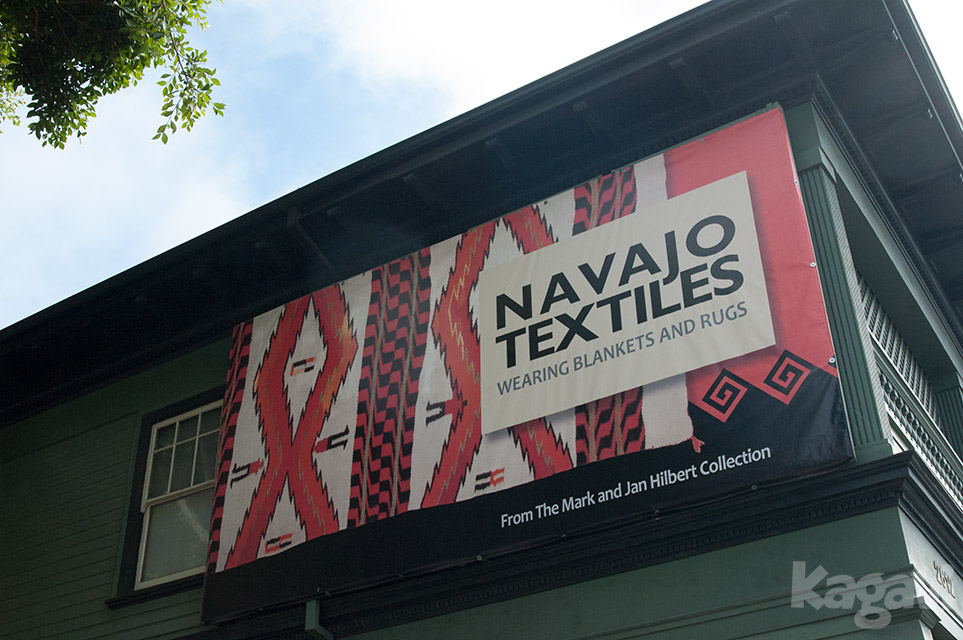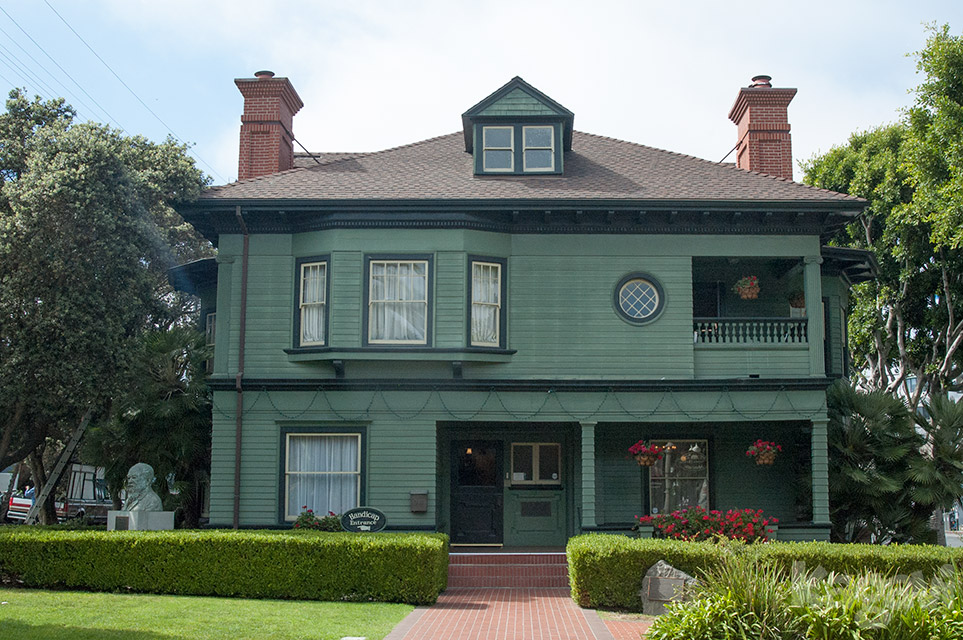 On the first floor was a small Edward Curtis photo exhibit and a Monterey furniture exhibit. These rooms set the tone perfectly for the Navajo blankets upstairs.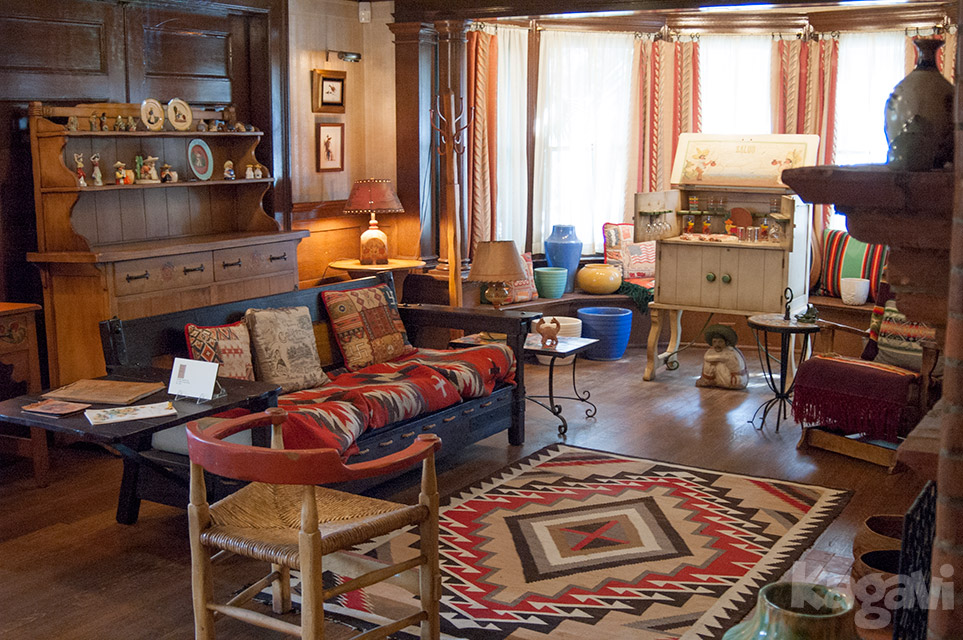 On the second floor were dozens of beautiful Navajo weavings. Pictures were discouraged of the actual exhibit, but the museum staff allowed us to take one picture, so I chose this corner. The blanket on the left was Lori's favorite, while the one on the right resonated with me.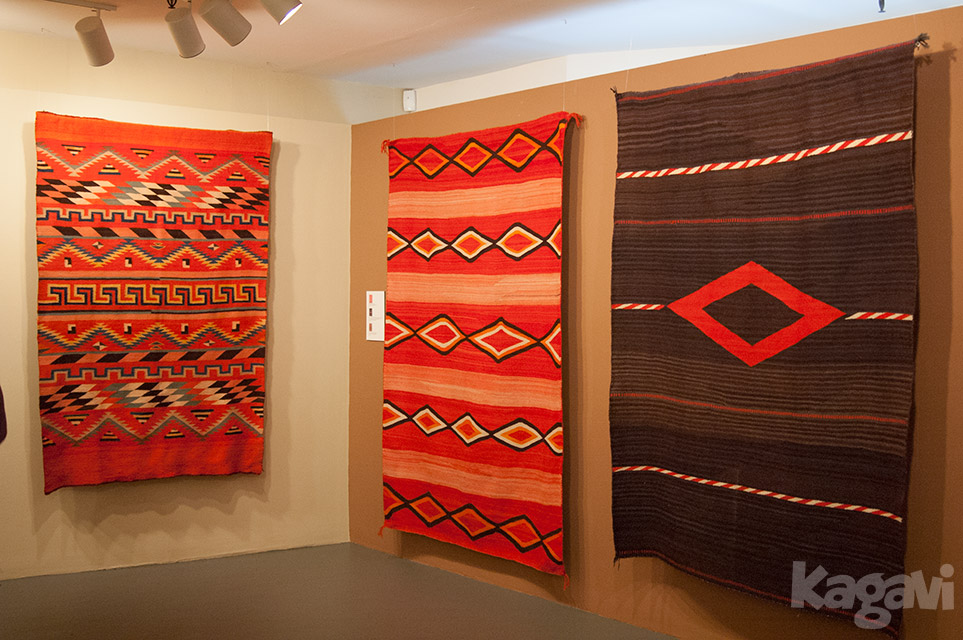 * * * * *