If you have followed the progress of our Kagavi x Pendleton vintage Iowa State stadium blanket, we have written a few times about the American Indian inspiration behind the blanket. As I wrote in Two Linemen, the 1923 Cyclone football uniforms made me think of Navajo weavings. This summer we saw a small Navajo textile show in Santa Monica, which we briefly wrote about here. As seen in the post, we were unable to take more pictures beyond the single shot of three Navajo blankets. When we interviewed noted trade blanket collector Barry Friedman, we showed some pictures of Pendleton and other company blankets from his book.
We have yet to show some of our favorite Navajo weavings, so today we will share some Navajo textile designs. The Navajos told stories through their blanket designs and even in the 1800s, Navajo weavings were inspired by many sources including the Pueblos and coveted by traders throughout the Southwest. In later decades, as Indian trade blankets started to dominate the market, the Navajos stopped creating blankets and switched to rugs for the tourist trade.
Singer Andy Williams who died in late 2012 collected Navajo blankets for many years. Williams had a First Phase Chief's Wearing Blanket with rare red thread that was auctioned off by Sotheby's in May for a large sum of money–$221,000 to be exact.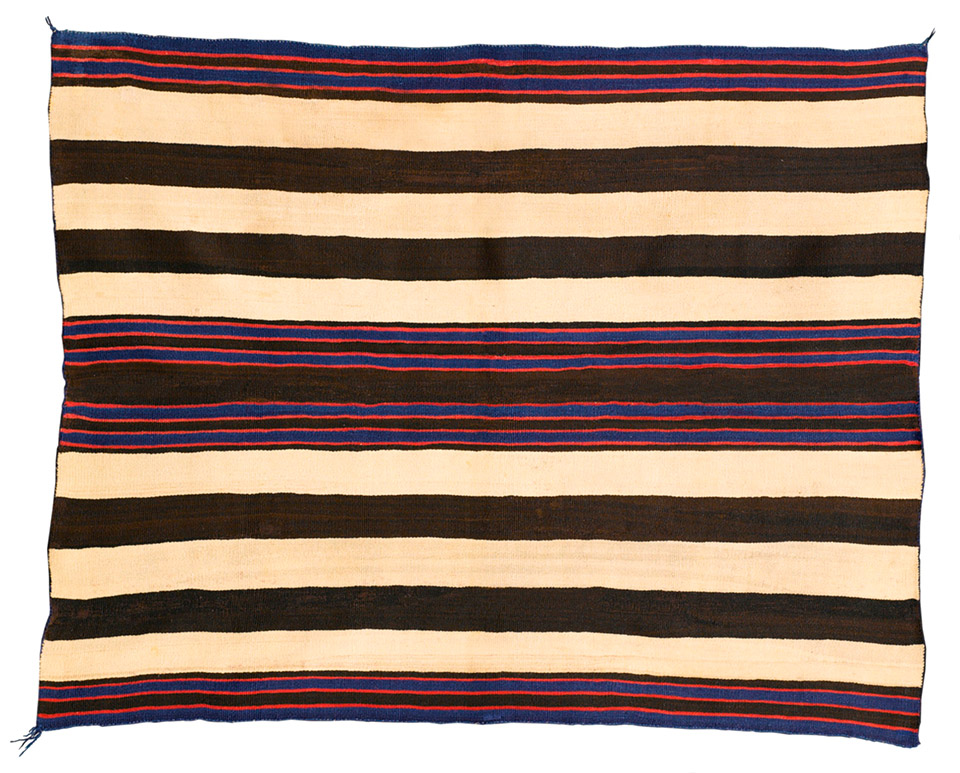 Exploring the collection further on Sotheby's site, I saw many amazing transitional and Germantown designs, but restricted myself to just five more favorites.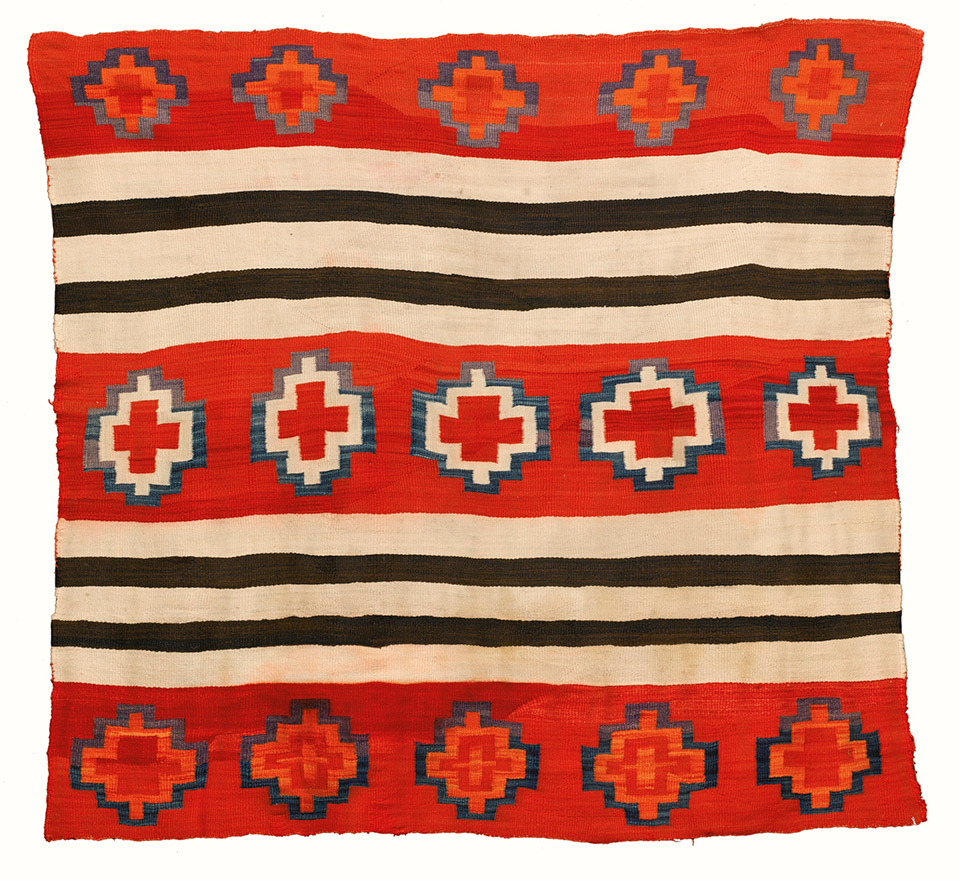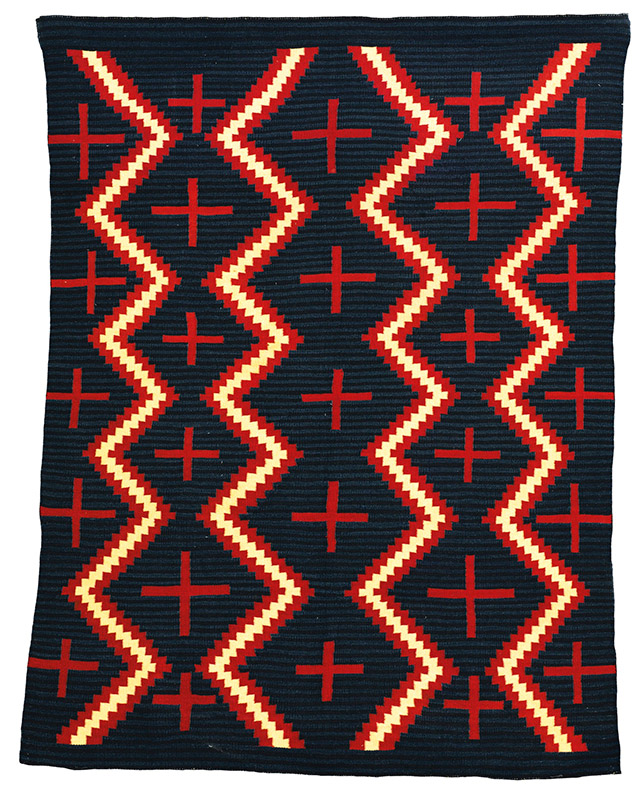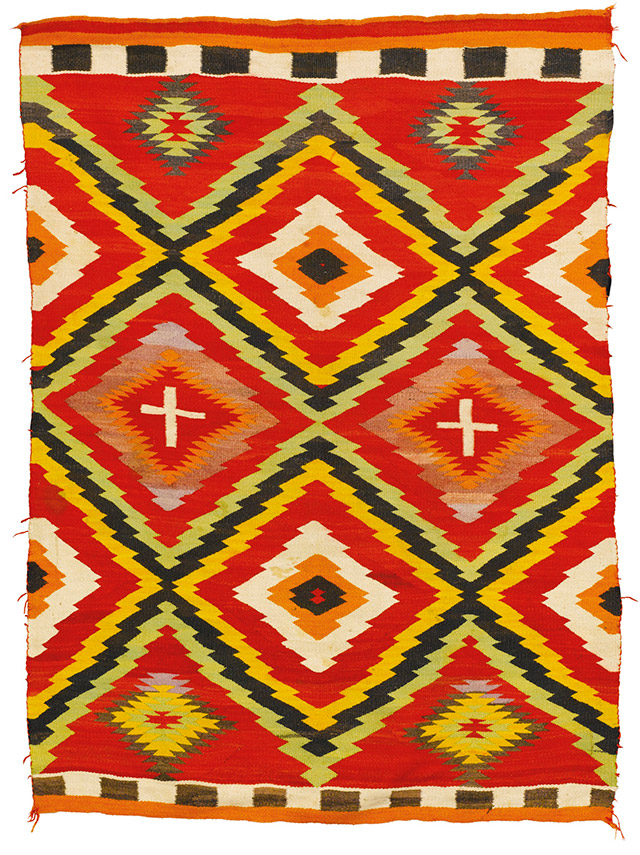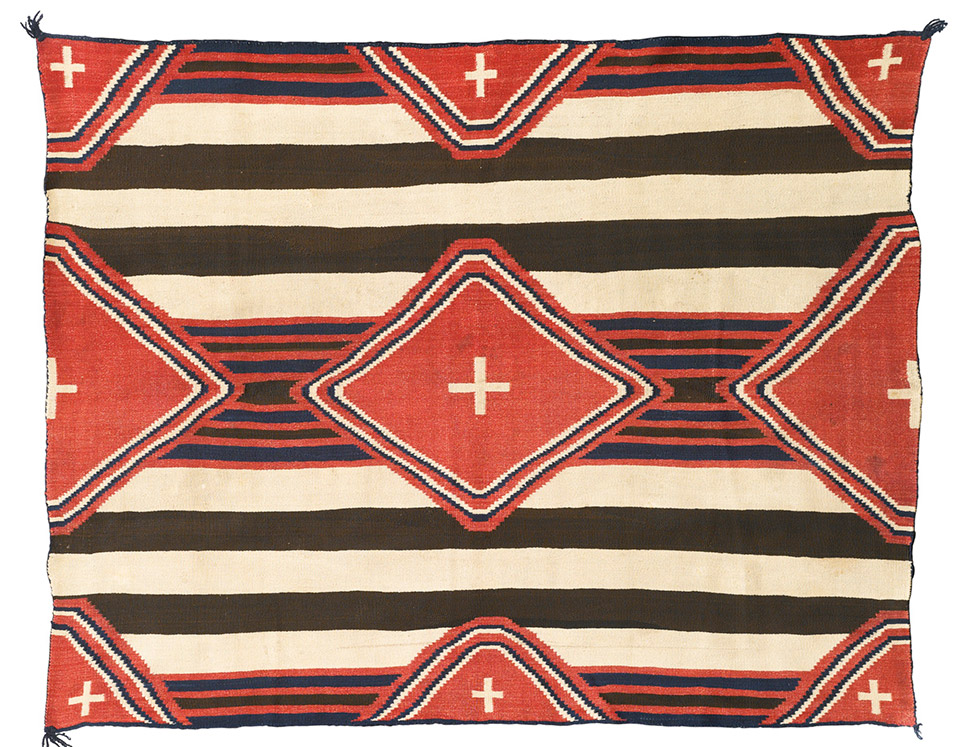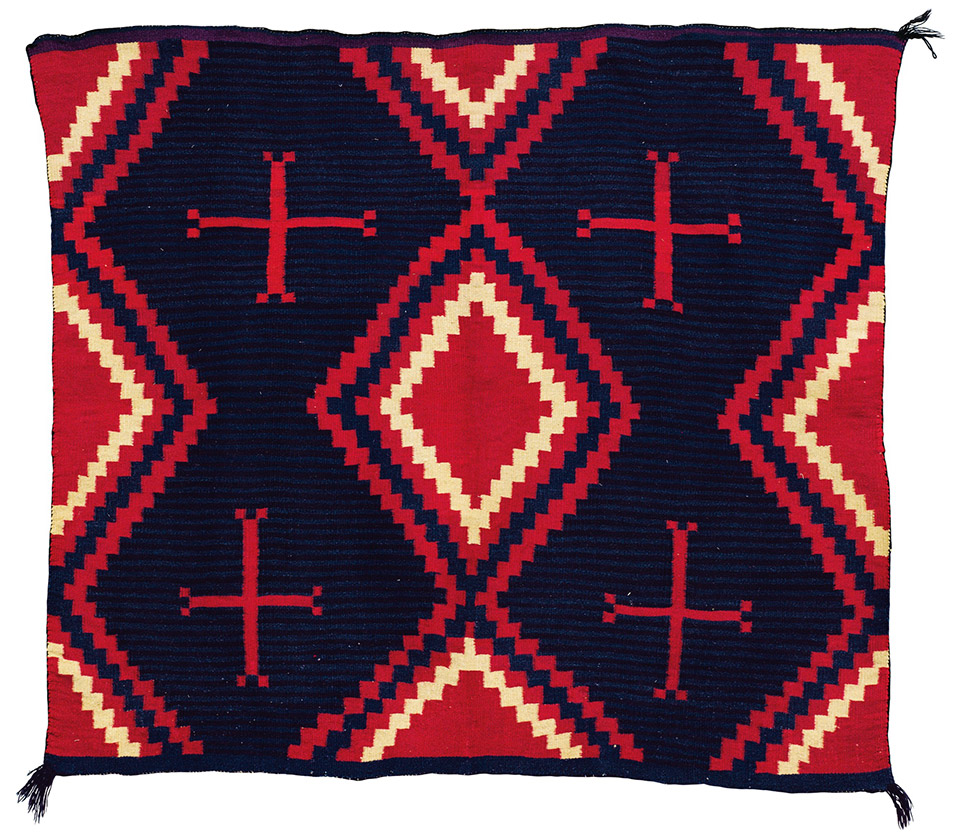 The Millicent Rogers Museum in Taos, New Mexico has several unique blankets. Here's a very late Third Phase Chief's Blanket closeup as seen on their Pinterest page.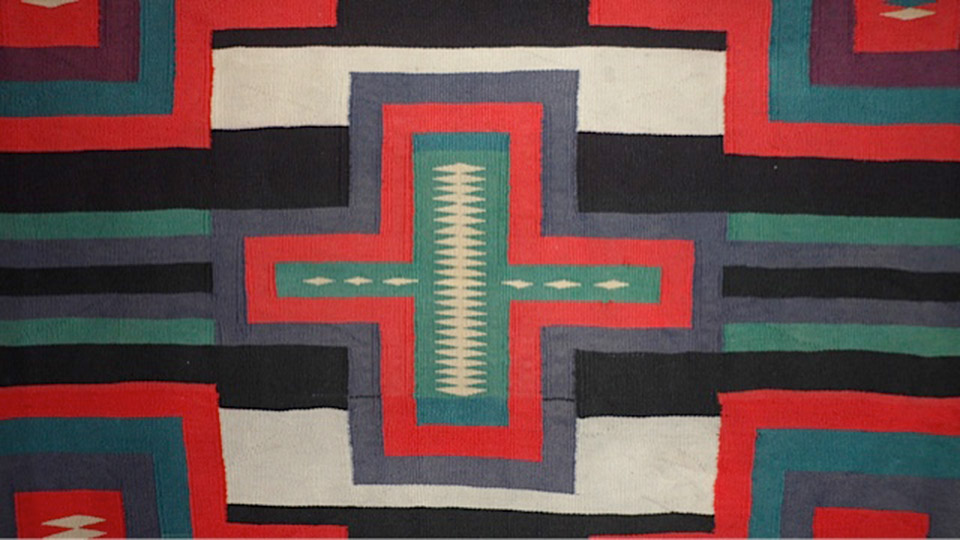 A store in nearby Los Angeles is currently selling a 1890s eyedazzler Navajo blanket. While I'm not sure it's actually a Navajo blanket, I thought the design should be included.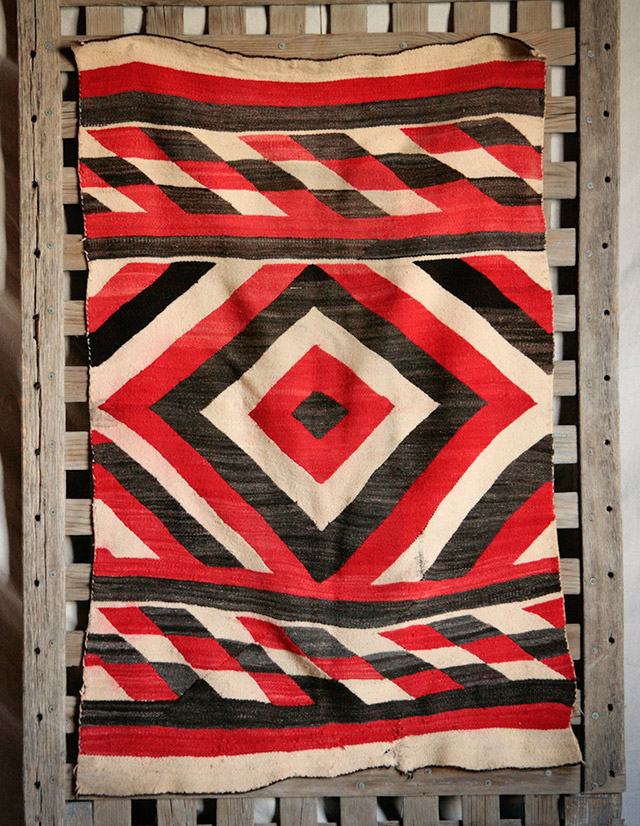 Here's one more look at our blanket so you can appreciate the mixture of Cyclone football uniforms and famed American Indian textile design, which is our unique way of marrying two American traditions.