Along the course of my long journey in the search for Jack Trice's Iowa State football jersey number (which I blogged about just two days ago), I gathered a mountain of material on Jack Trice's life. I wanted to share some pictures from his 1921-22 senior year of high school at East Technical in the heart of Cleveland. Trice played football and participated in track–both teams steamrolled their opponents on the way to winning championships. Visible in these pictures are Trice's future ISU teammates and coach: Johnny Behm, Norton Behm, and Coach Willaman (in the top left of both team pictures).
The East Tech Scarab football team dominated their eight opponents by a cumulative score of 320 to 28–an average score of 40-3.5. Johnny Behm (holding the football) was the QB and captain, while Norton Behm played end. Look at the smitten young women behind the doors: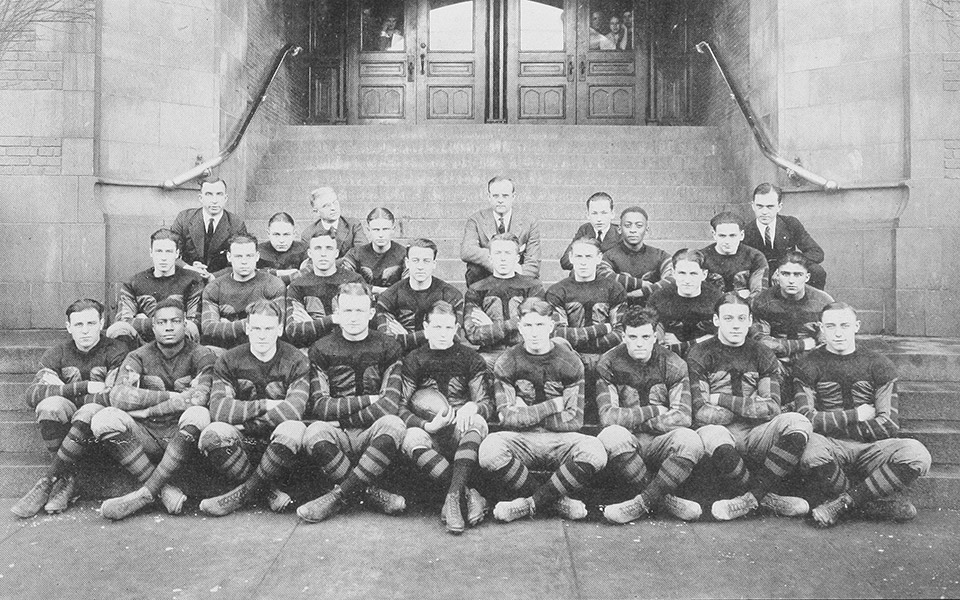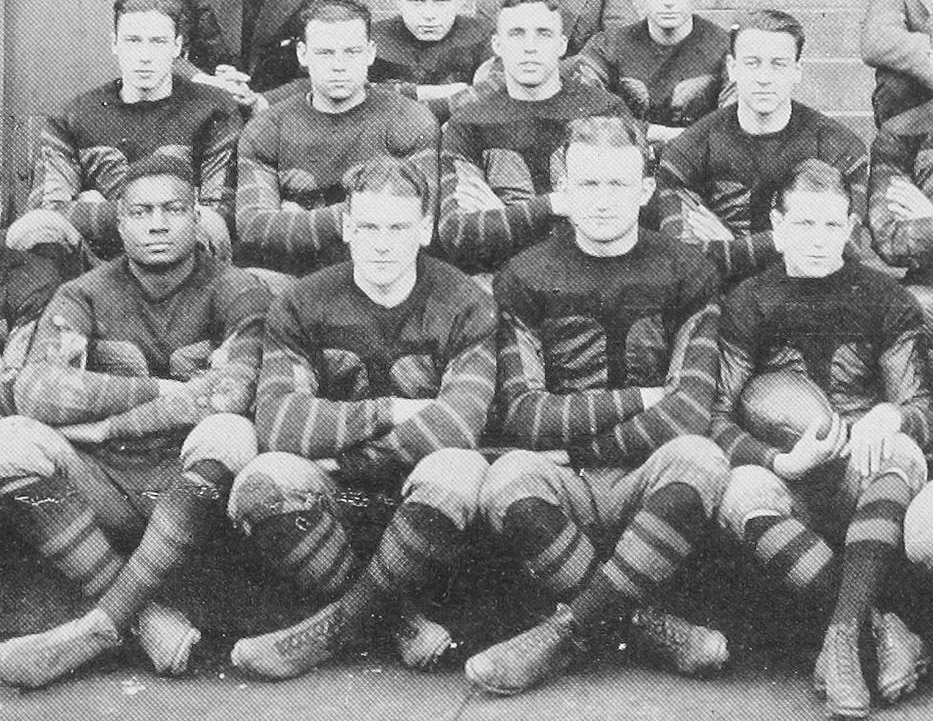 As good as Trice's senior team was, the previous year's team was even better. In Trice's junior year, East Tech played for the national championship against a Washington team and narrowly lost 16-7. Considering the level of competition, it's impressive that the 1922 East Tech yearbook said "John Trice is undoubtedly the best tackle that ever played on a Brown and Gold football team." On this page, each player supplied their own signature: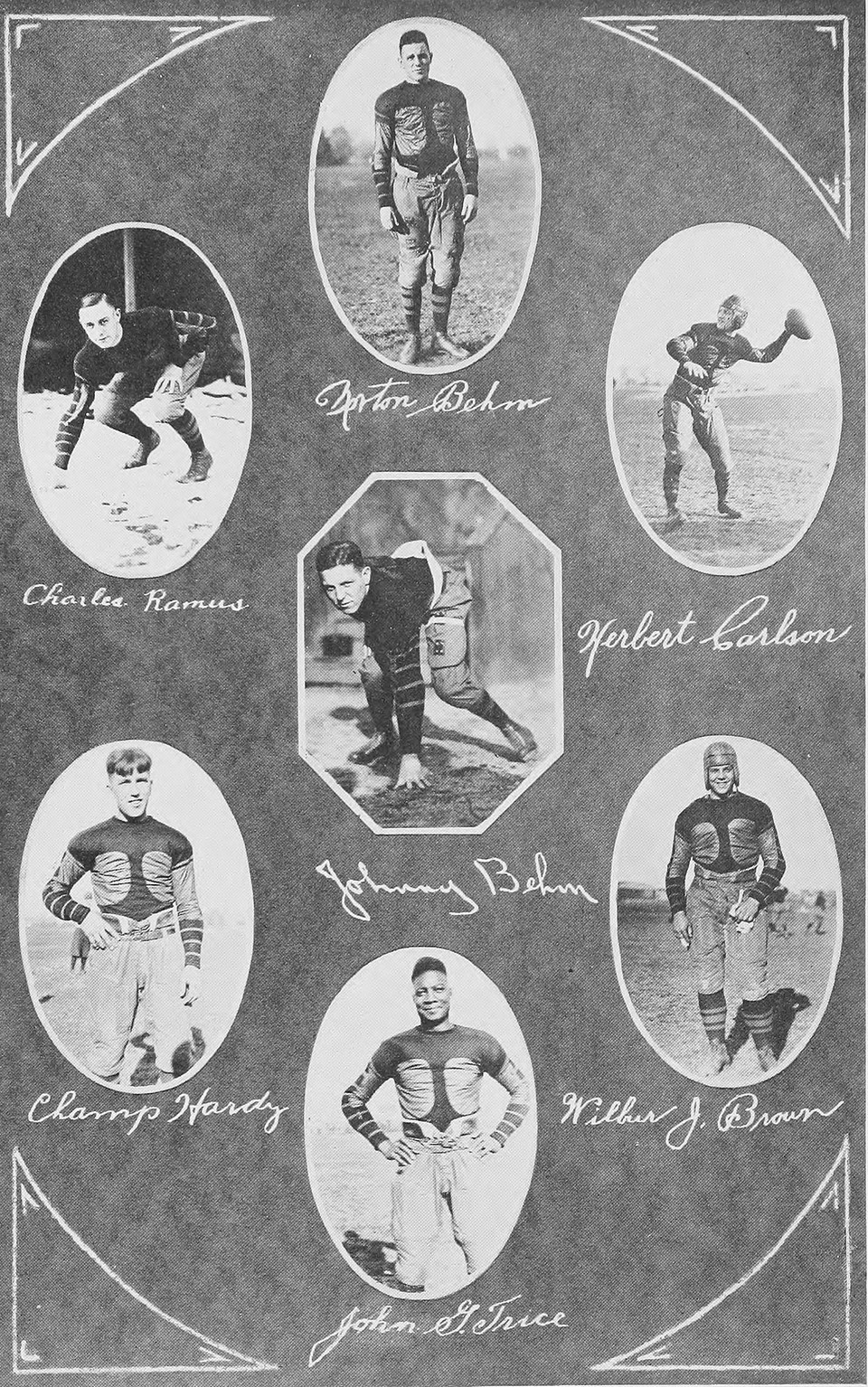 The track team won the state championship and just a decade later, Jesse Owens ran for East Tech before attaining Olympic fame. Norton Behm served as the captain, while Johnny Behm was unbeatable in the pole vault and Trice held the school record in the shot put: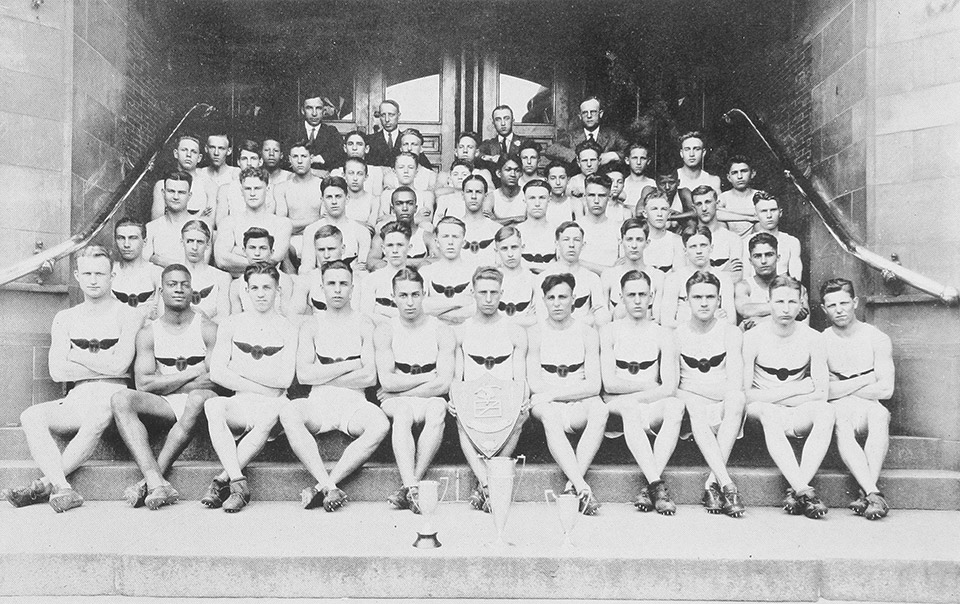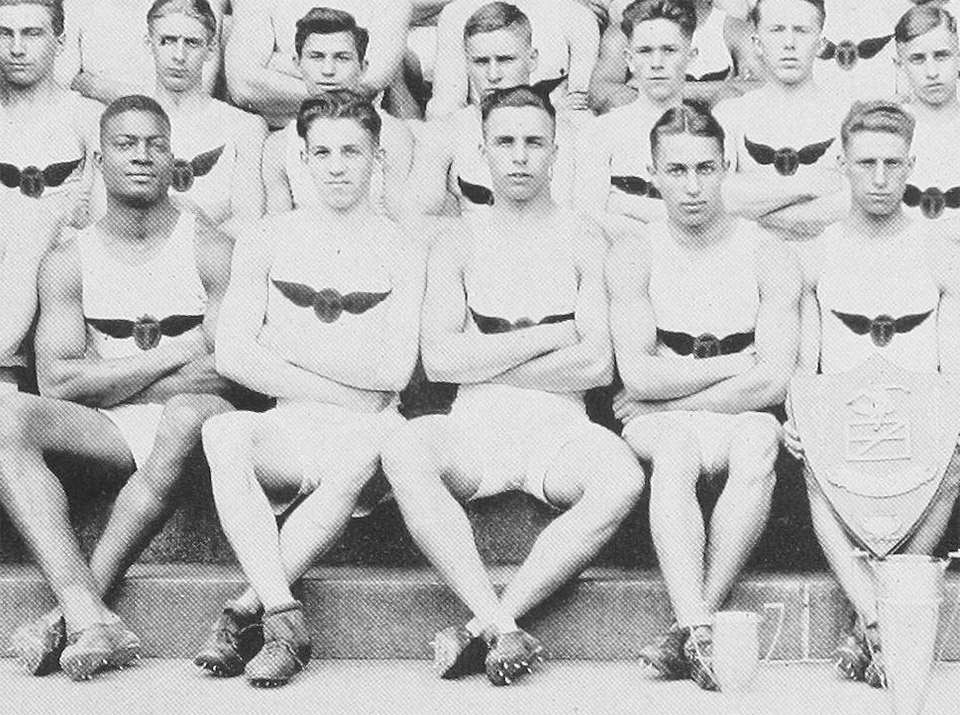 This may be the only picture of Trice in track competition that exists. Also note Johnny Behm on a successful pole vault attempt: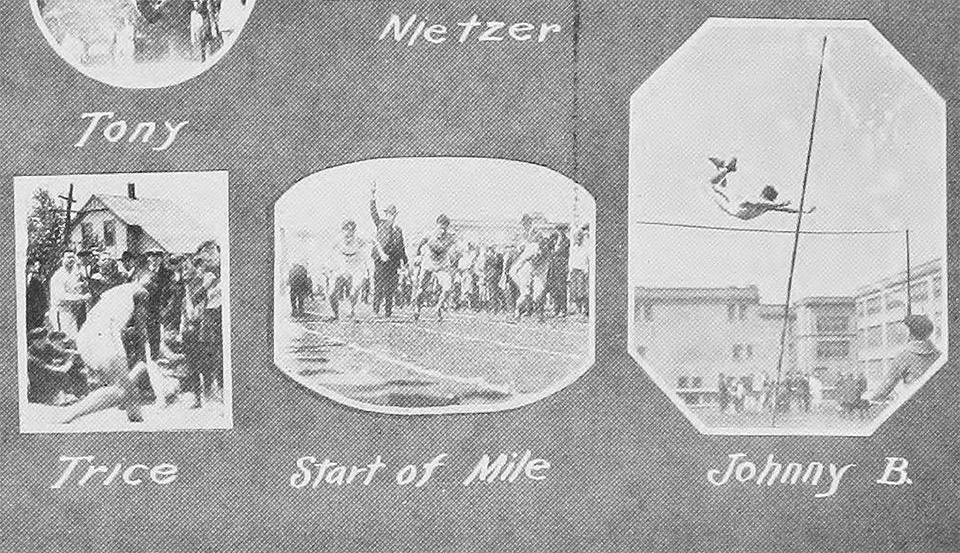 As I mentioned in my previous Trice blog post, as a football lineman, it was difficult to discern Trice's impact through a box score. Although in his only completed Iowa State game against Simpson College, Trice made an observable difference by blocking a kick, recovering a fumble, and helping control the line in the muddy Cyclone victory. Additionally, using the "newly discovered" game program, we now know that Trice excelled despite being outweighed by 30 to 40 pounds while facing off against the Simpson left guard and tackle, both seniors.
Here we can appreciate a bit more, the future greatness of Trice that was snuffed out. I always suspected it was a bit of hyperbole that he was a "star player" for ISU–as those kind of stories tend to get more grandiose over time. Based on Trice's sterling athletic performances for a strong East Tech program, it does appear that Jack was indeed a viable candidate for national recognition in college.