Our last contest was a bit tough, so I made this one even more tougher! However, if you have the right approach, it can be solved in a flash. The sentences below appear confusing, but they contain an encrypted word that is relevant to Iowa State basketball. To win the free ISC Pennant shirt shown below (pending available sizes), email us the solution with how you figured it out. This post will be updated when that occurs. Good luck!
Only one lung causes drooling and laughter. Chase your llama lord and sleep under the moon. Towards the valley, we must go. Onward, always onward with guile. Obey Lars the landlubber or he will sob. Form the line last, but move on urgently to lawsuits. Washington always loses games, but all fans love pizza afterwards. Thanks for playing. Careful: look here, it's all here.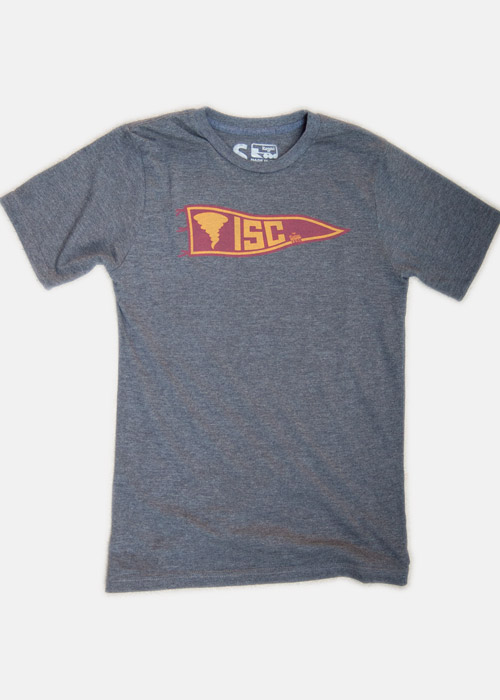 Winner awarded! Partially spurred by my binary puzzle earlier this fall that was universally deemed too easy, I was determined to do another binary puzzle. It's simple, each of the sentences contains eight "O" and "L" letters, which are very similar visually to binary code. Converting just the letters into numbers reveals a binary code that simply translates as Stevens, which stands for the famed Cyclone basketball player Barry Stevens who was responsible for starting Hilton Magic with his last second shot against Missouri in 1983.