When my brain is fried from thinking too hard about a current project, I create other designs for fun. Prompted by the kerfuffle over the rebrand of American Airlines earlier this year, I took a stab at redesigning a better logo and thought I should share. Released in January 2013, the newest logo by FutureBrand was somewhat incongruent with 80 years of heritage and a backlash predictably followed.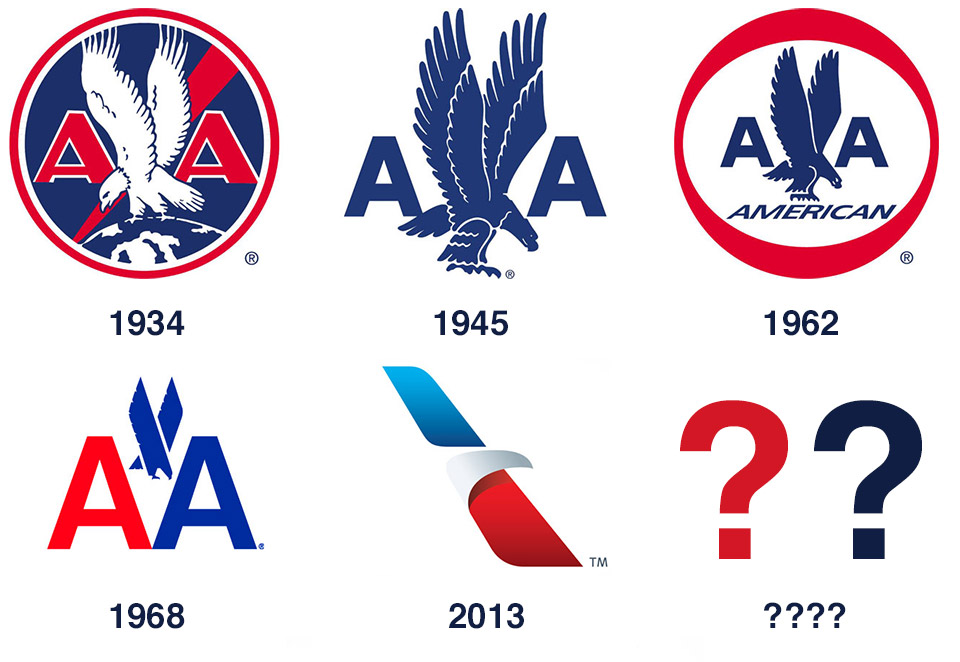 The roots of American Airlines started with the early barnstorming era of 1920s aviation. From a collection of airline subsidiaries, American Airways was formed in 1930. Just four years later, the name changed to American Airlines. Since 1934, American Airlines has had a block AA and eagle in its logo. The most famous version is clearly Massimo Vignelli's 1968 version with block Helvetica letters. An avowed minimalist, Vignelli refused to design the accompanying eagle, which was eventually designed by the office of Henry Dreyfuss–they also did the plane interiors. FutureBrand was the agency responsible for the current logo and their other work includes designs for Barilla, Nestle, and UPS.
When the new rebrand was revealed, Vanity Fair called it "a tiresome, rather trite abstraction of the American flag on the tail, the American name in gargantuan gray letters on the fuselage, and a bizarre new logo that abstracts the eagle into nothing more than a disembodied, curving white beak that looks like it is ripping into a field of blue and red."
Ask A Pilot weighed in by calling it "a tragic and unspeakably bad call . . . Particularly if you're replacing it with something so utterly vapid. What exactly is that new, Greyhound Bus-esque logo? It looks like an eagle's beak poking through a shower curtain."
Massimo Vignelli didn't mince words: "Now they have something other than Helvetica that's not as good or as powerful. Then they did a funny thing: Some may see an eagle [next to it], some may see something else. And they don't even say it's the eagle—they say it could be the eagle."
As for me, I really, really didn't like it at first glance. Months later, I still feel the same. I am biased against gradients in logo design, because the effect usually ends up looking cheap. Flat and solid colors are almost always the best choice. I appreciate the hard work FutureBrand put into this project, but felt they missed the mark. Some people felt the logo should've been left intact, but since the eagle was added to Vignelli's design, it always felt a bit discordant.
In reviewing the American Airlines heritage, it became clear to me that there was only one direction to go. The AA and eagle symbols needed to be merged into one strong logo. By preserving elements of Vignelli's logo and previous eagle iconography, I noodled around with various designs. Often the best logo design is one that refrains from adding unnecessary elements. My proposed singular logo is streamlined and modern, yet preserves the heritage of American Airlines.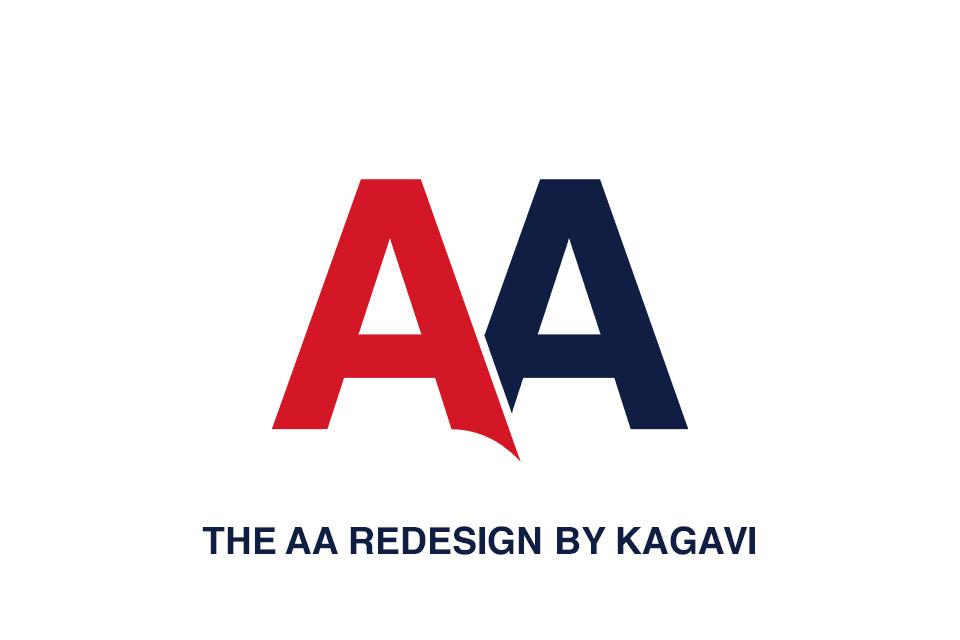 What do you think?