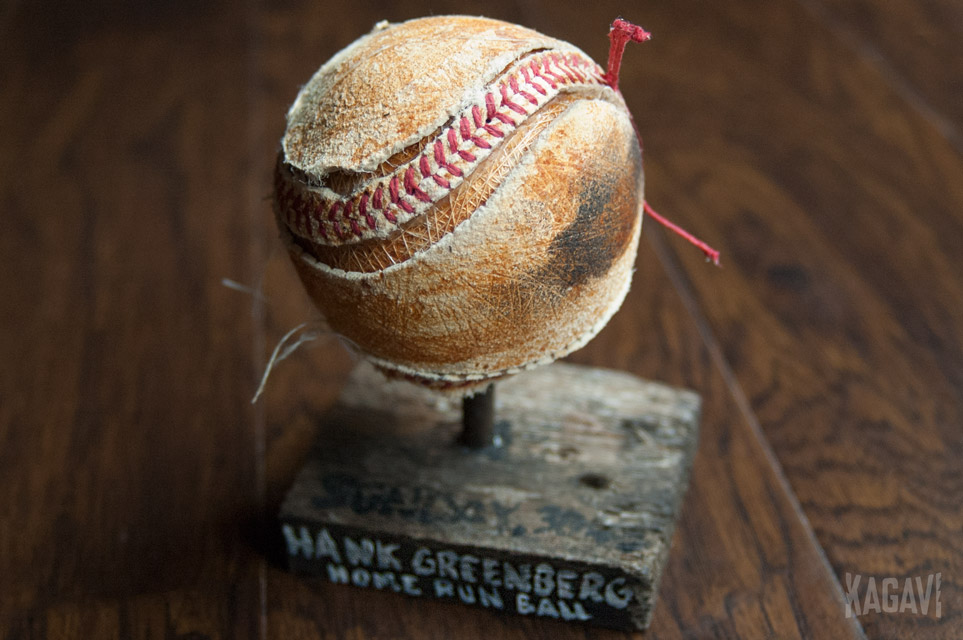 Mark Penxa is a Detroit artist who we've worked with over the past year and he has created multiple paintings for our ongoing Jack Trice stories. (The two latest Jack Trice posters painted by him can be seen in our shop.) Mark recently rebranded his work under the "Arts & Athletics" name where you can see his latest shirt designs and paintings. He just completed a blues-themed project for Stereo Skateboards and much of that original art was just put up for purchase. Find his site here, his Twitter here, and his Instagram here.
We asked Mark to be the first artist for this new project and he created a great sculpture and answered some questions for us below.
_____________
What is your Campfire Story?
My grandfather and I always had a special relationship that mostly revolved around baseball and more so, baseball stories. We would play catch in the summer until it was dark; he would take me out of school and take me to Tiger Stadium for afternoon games and sometimes doubleheaders. In between catch, batting practice, and trying to find shade in the outfield of Tiger Stadium, he would tell me these grand, overly descriptive stories about his favorite players.
I would lay in bed creating my own visual as to how these scenarios must have played out, thinking, "That never happened, did it?" My favorite story has always been about Hank Greenberg's grand slam that he hit in the dark against St. Louis.
"Mark, Hank closed his eyes and hit that ball so hard that he tore the cover off . . ."
Hank Greenberg was his hero and because of that, he was mine too. I always thought about how lucky the kid must have been who found that ball and I wondered about how it looked after hitting it so hard.
Favorite trip you've taken?
I was fortunate to have had a short residency in Moscow in December of 2011. That was an amazing trip. To be able to exhibit my art in the center of the city and work with other artists/architects was something I will never forget. From the cultural experiences, to making so many great new friends, and experiencing it all during the dead middle of winter . . . it was a trip of a lifetime that I will never forget. Hopefully, I get to do it again soon.
What food item is essential for you on a camping trip?
As gross as it sounds, a can of Dinty Moore. You have to keep it old school out there.
What projects are you are working on right now?
Right now I'm working on three different gallery shows. One will be a collaboration show with another Detroit artist named Rick Malt, then the others will be solo shows in New York and Florida.