I wanted one of our football designs to evoke the rich history of letter jackets and highlight the evolution of the football shape. For our A Football Letter shirt, I researched many different sources that showed how the shape has changed through the years. During the 1920s, the football still retained some of the "watermelon" characteristics of earlier decades, but there was an unmistakable point at both ends. In this picture of the 1920 Cyclone team, we can see how bulbous the football still appears: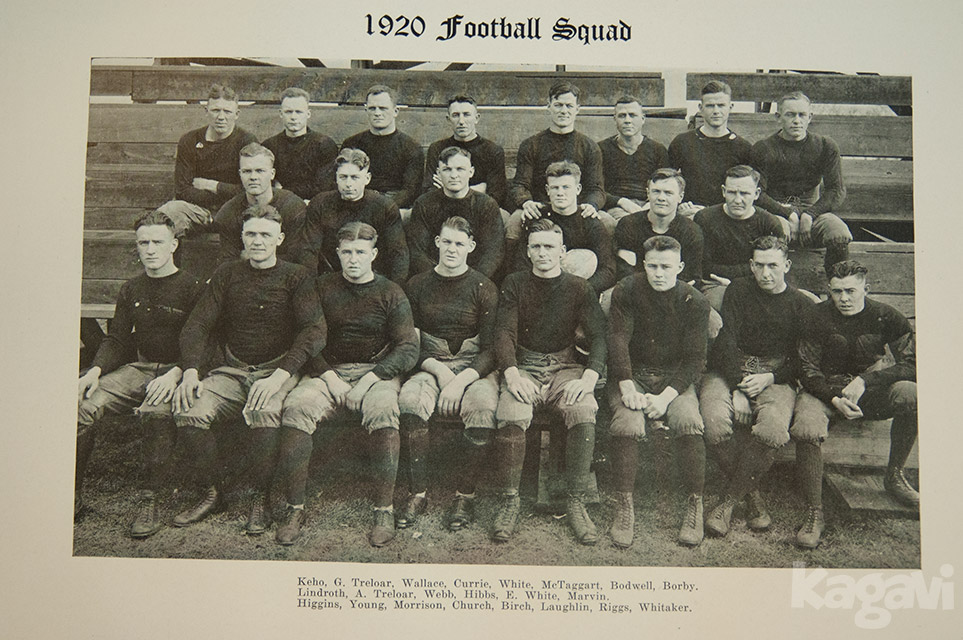 The Smithsonian looked at this topic last fall and had an interesting tidbit about the shape:
"According to Henry Duffield, a man who witnessed a game between Princeton and Rutgers in 1869, largely considered to be the first intercollegiate game:
'The ball was not an oval but was supposed to be completely round. It never was, though — it was too hard to blow up right. The game was stopped several times that day while the teams called for a little key from the sidelines. They used it to unlock the small nozzle which was tucked into the ball, and then took turns blowing it up. The last man generally got tired and they put it back in play somewhat lopsided.'
So according to that story, the football that bounces erratically all over a field and can fly through air in a perfect spiral is not, in fact, the product of high design. At least not initially. Rather, it's the result of a leaky sphere and some lazy inflaters."
Ames letter sweaters can be seen throughout the 1920s. After Jack Trice's funeral, his mother was given a honorary "A" letter. After 1929, the Ames moniker was formally dropped in favor of Iowa State College and athletes received an "I" letter instead. Another picture of a 1920 player illustrates the letter sweater and the football: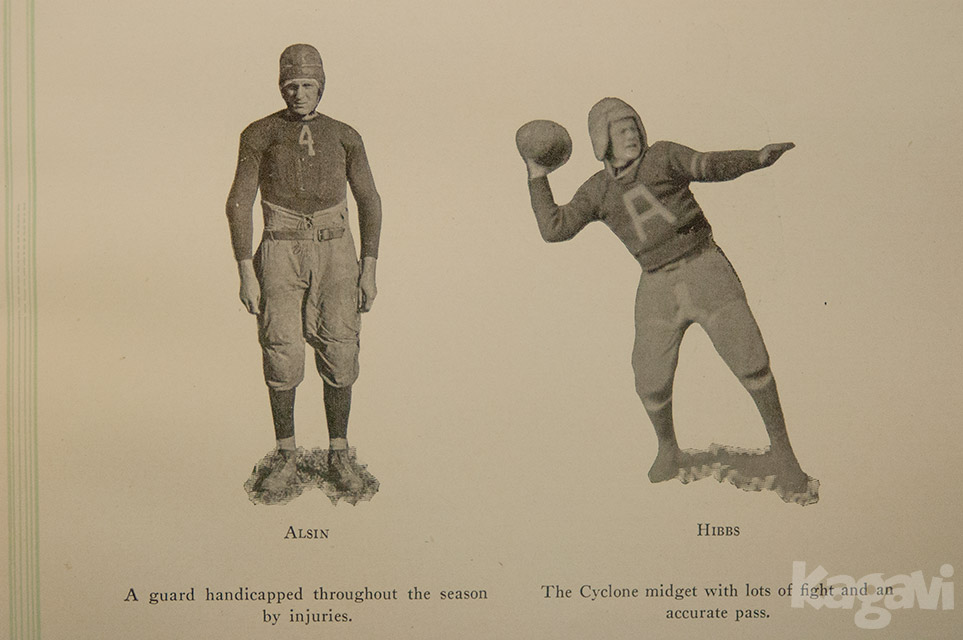 Here's the 1899 Cyclone team: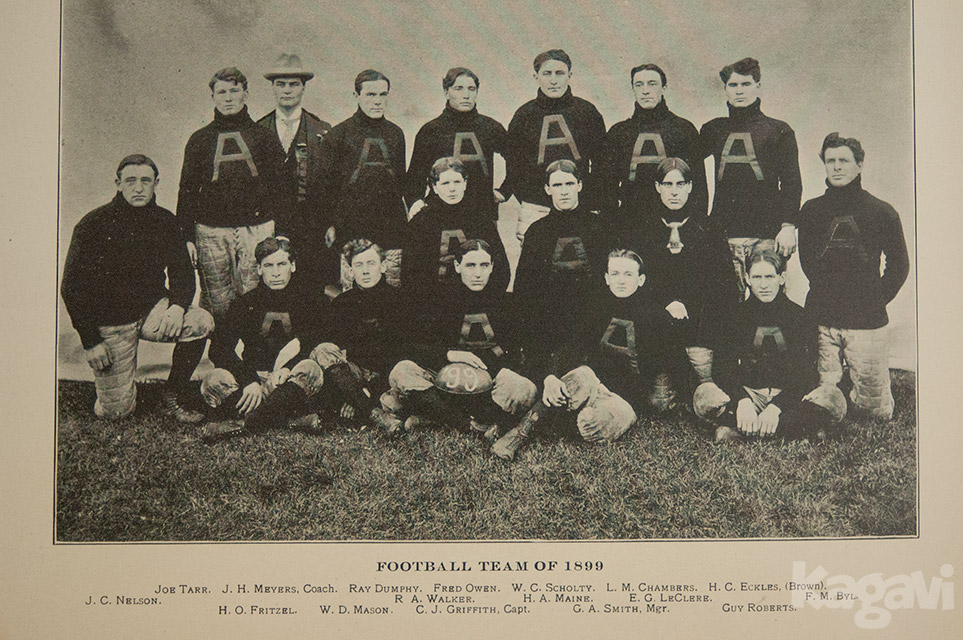 For over 100 years, game balls from important games have been kept and the score painted onto the ball along with other stats. In this look at the 1922 Ames basketball team, we can see a few footballs proudly displayed in a case to the left. The room is presumably in State Gym–also note the Drake Relays banner in the back.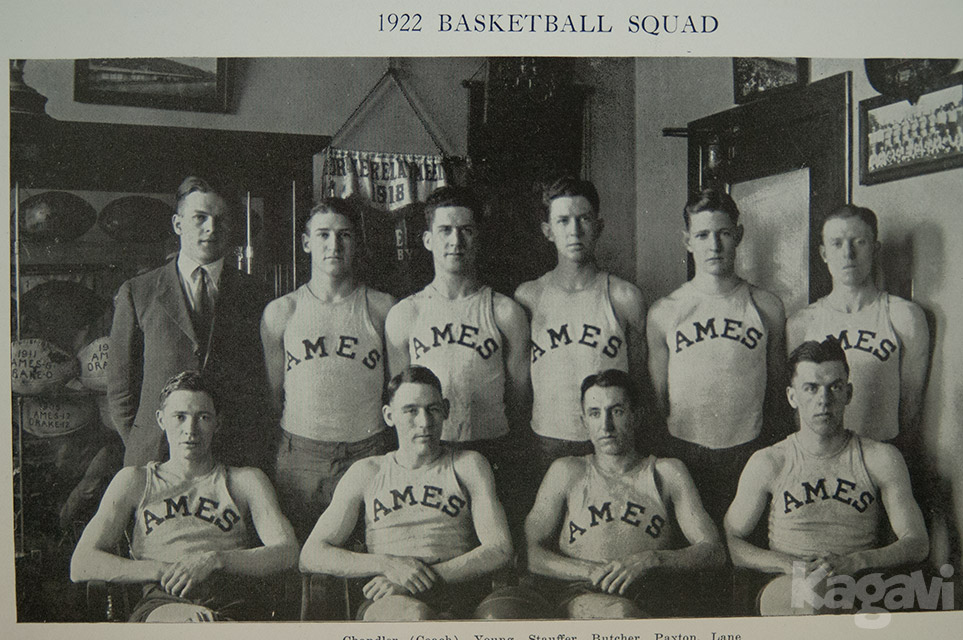 We took these familiar historical elements and put them together by creating an award football with the "A" letter painted onto it.