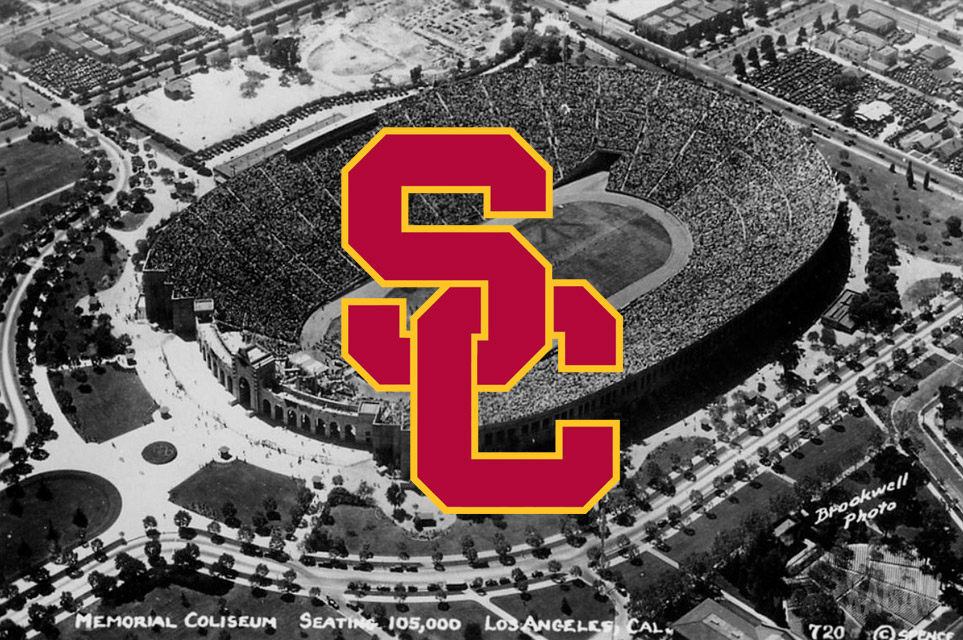 Lori and I are proud to partner with Ryan Abraham, the longtime owner and publisher of USCFootball.com, to give Trojan football fans an opportunity to grab a limited edition USC x Pendleton Woolen Mills stadium blanket while supporting the fight against pediatric brain cancer. We set aside 110 blankets and will give our entire profit, $100 per blanket, to two separate foundations and hope to donate up to $11,000. This special promotion will run for just two weeks from Monday, December 7, to Monday, December 21 and this is our third custom blanket with Pendleton–both previous blankets sold out–so don't wait to support this important cause!
_____________
Cancer is everywhere in our lives. All-American Pittsburgh running back James Conner recently announced he has Hodgkin lymphoma. Several weeks ago, ESPN's College GameDay aired a small feature on five-year-old Chad Carr, the grandson of former Michigan head coach Lloyd Carr, who recently died in November after battling a rare brain cancer named Diffuse Intrinsic Pontine Glioma for over a year. The heart-rending feature can be watched here and it's an emotional tale of the Michigan community rallying to care for one of their own.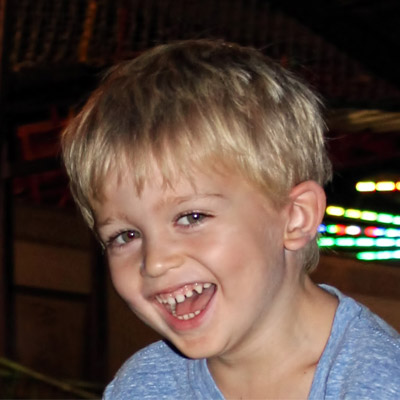 On the west coast, a similar story has sadly been playing out with Avery Huffman, the seven-year-old daughter of Brandon and Amanda Huffman. Brandon is the National Director of Recruiting for Scout and grew up in Southern California before settling down in the Seattle area. The first inkling of trouble came this past summer at the beach when Avery happily told her younger brother, "Hey, I see two of you." A few days later, Brandon and Amanda noticed Avery had a lazy eye, which led to the diagnosis.
Both Chad and Avery were diagnosed with DIPG, a small inoperable tumor located on the brain stem, which has a dismal median prognosis of about nine months. Due to its location in the pons, the tumor steadily puts pressure on the nerves that control all critical bodily functions. Children steadily lose the ability to walk, speak, chew, and swallow, before ultimately losing the ability to breathe and have a heartbeat.
We first learned about Avery's plight from Ryan Abraham and have been following her journey over the past five months. Brandon has chronicled the highs and lows on Avery's Journal at the CaringBridge website, which can be read here. Two recent entries stood out. On Nov. 30, Brandon shared his plans for the Christmas season:
Avery loves Christmas more than anything. And there are a LOT of things Avery loves- birthday parties, other holidays, anniversaries, any reason to celebrate.
But Christmas? Nothing is better to Avery than Christmas.
So this year, we're going to make it as memorable as we ever have . . . And despite all the bad she's gone through the past five months, she continues to be in tremendous spirits, smiling and laughing and being happy.
On Dec. 1, Brandon shared how Avery's spirit cannot be broken by recounting a memorable random moment:
Whenever I get Avery out of her car seat and lift her into her wheelchair, since she's a little heavier, I make an over-exaggerated and indecipherable groan.
One day last week, Avery decided to "talk back" to me using that same gibberish.
The "conversation" kept going on and on until we got into the house, at which point Amanda and Addison heard it and were both laughing.
So Avery and I kept this conversation going, and Amanda recorded some of it on her phone.
Avery got her deep belly laugh, the laugh that means it's REALLY funny, and kept matching my "words."
What made it more hilarious was as soon as Addison tried to sneak in to the conversation, Avery was trying to shoo her off- it was her and her dad talking (if you want to call it that), and little sis could wait her turn.
It was funny in the moment, but watching the video made it even more hilarious.
Watch the video: https://www.facebook.com/ahaydenhuffman/videos/10153796281459595/
Hearing her laugh, seeing her be a trickster and a funny man, just being filled with so much joy and happiness, it really is heart warming and encouraging.
_____________
All of the money we raise, up to $11,000, will be split evenly between two charities. The Huffman family will receive half through the Talbert Family Foundation, which will help them defray mounting expenses incurred in Avery's battle for her life.
The other half will go towards critical research into DIPG via the Michael Mosier Defeat DIPG Foundation. Michael Mosier was yet another child diagnosed with DIPG in 2014 and after his death in May 2015, the Mosier family started the foundation to "complete the final item on Michael's checklist: Defeat DIPG." Michael's mother Jenny Mosier was recently featured on The Today Show about remaining thankful in the face of unspeakable tragedy. Both Avery and Chad can also be found on that site.
_____________
How to help?
Simply go to our SHOP page and purchase one of our timeless USC blankets, heavily inspired by early USC football history. We will take care of the rest! Read our feature story about the blankets here.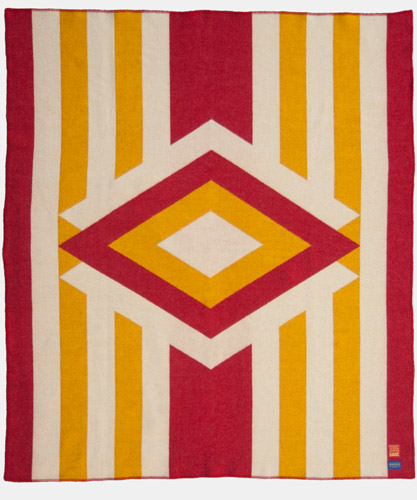 Let's help Avery Huffman's family while contributing critical dollars towards research into this terrible disease. Please count your blessings this holiday season. Thank you so much for the support.