Concluding our visit to the art exhibit in Disneyland honoring the Enchanted Tiki Room, which was said to be one of Walt Disney's favorite attractions. Today we will share some of the best tribute pieces in the show. One of Lori's favorites was Natalie Kennedy's trio of prints.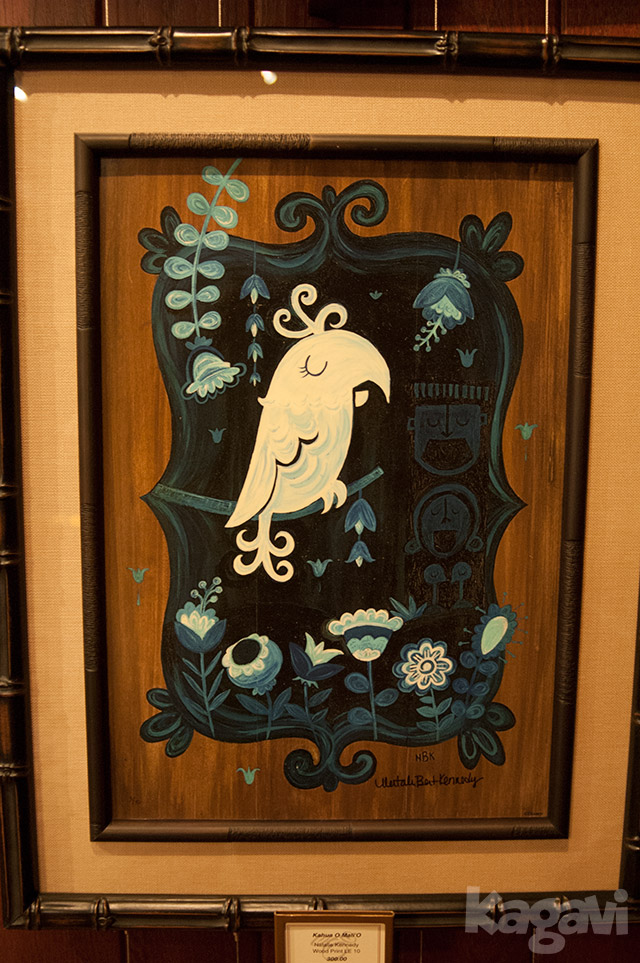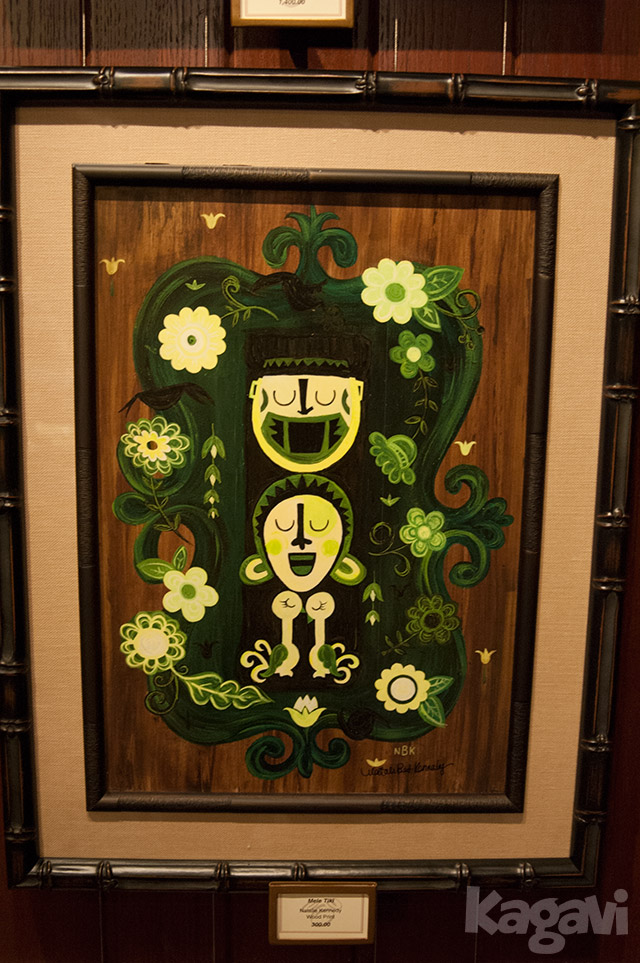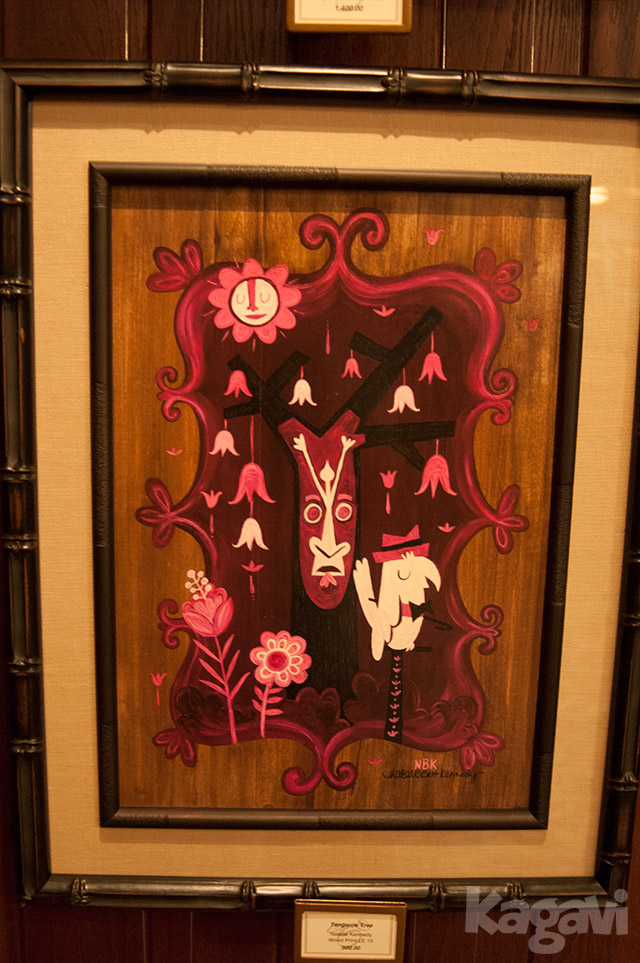 Shag's distinctive style was a good fit for an attraction that opened in 1963. I loved the coasters that were available for purchase.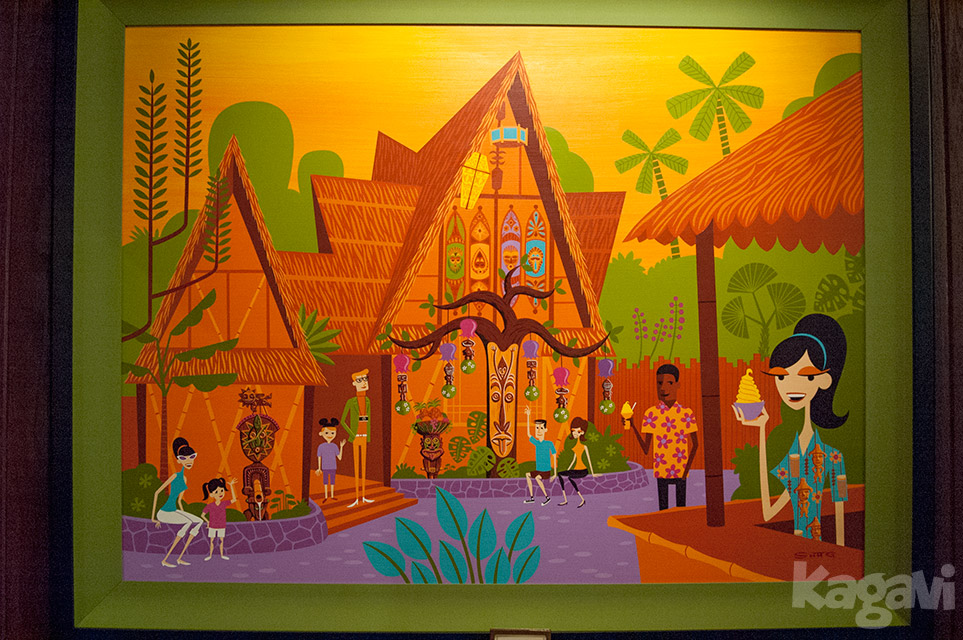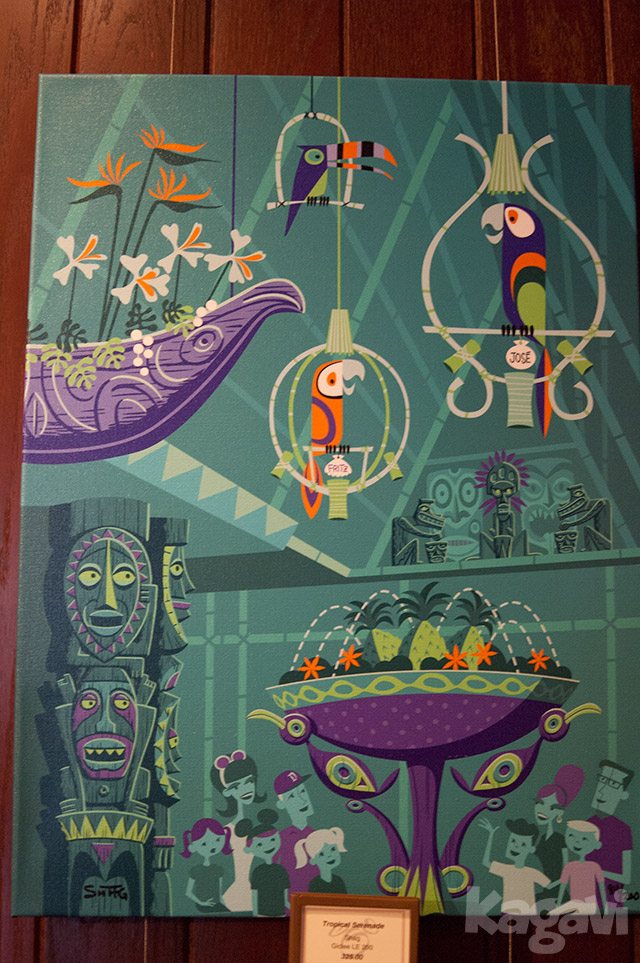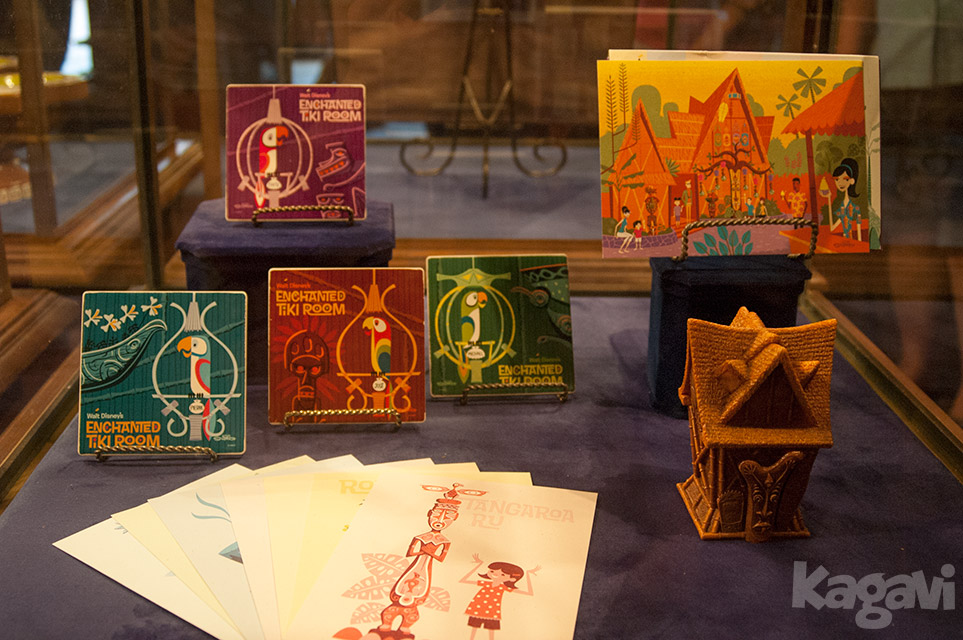 More limited edition pieces for sale–most were created by Kevin Kidney and Jody Daily. Lori has a limited edition lamp created by them many years ago that she prizes more than me.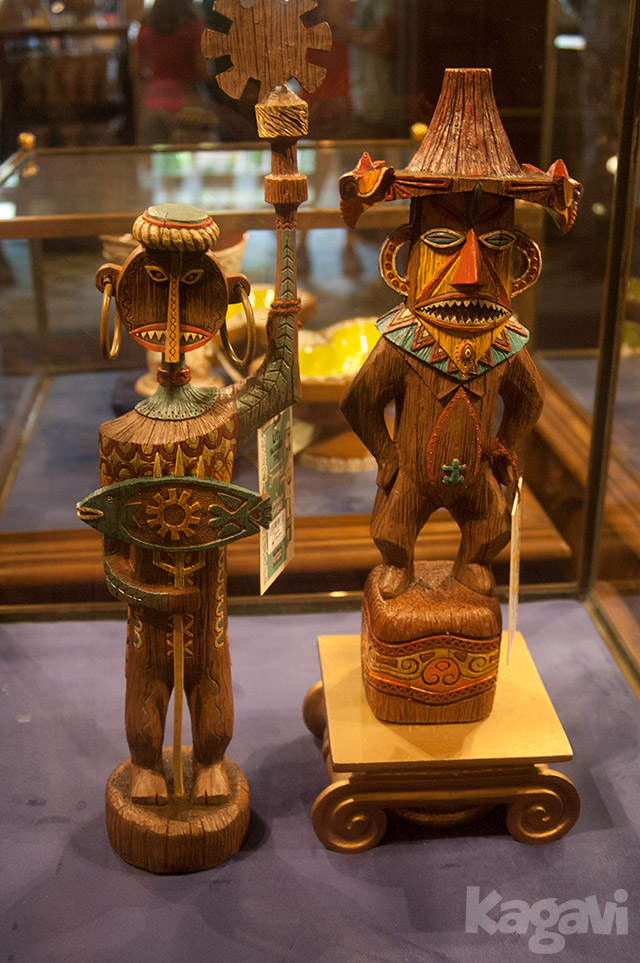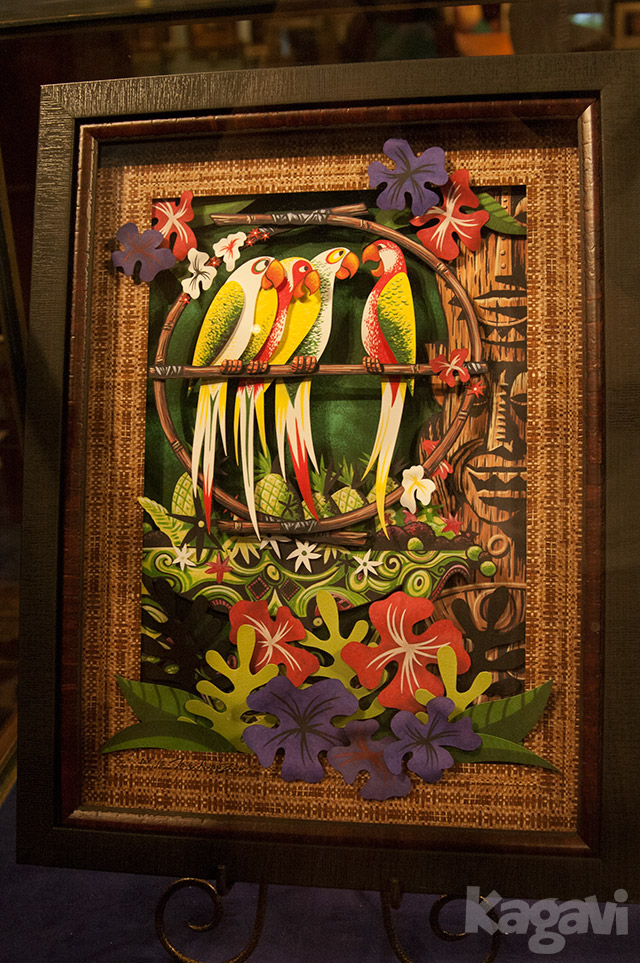 Check out the great label on this bowl. It strikes the perfect tone for the collection.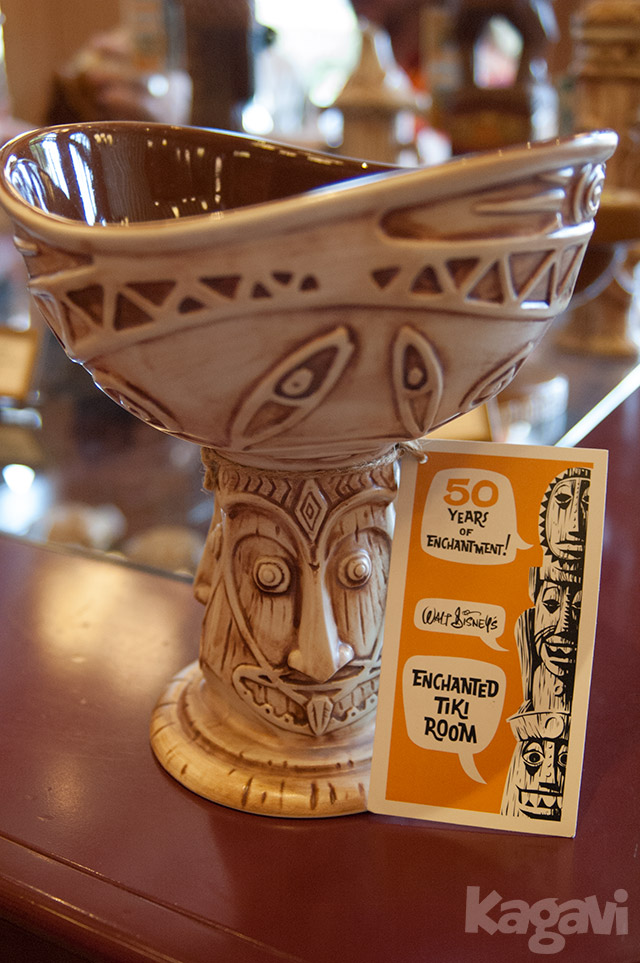 Although unrelated to the Tiki Room, there was a nearby Jody Daily piece–look at how the mat was cut. (I had a tough time getting the colors right on this one, while trying to minimize the overhead reflections.)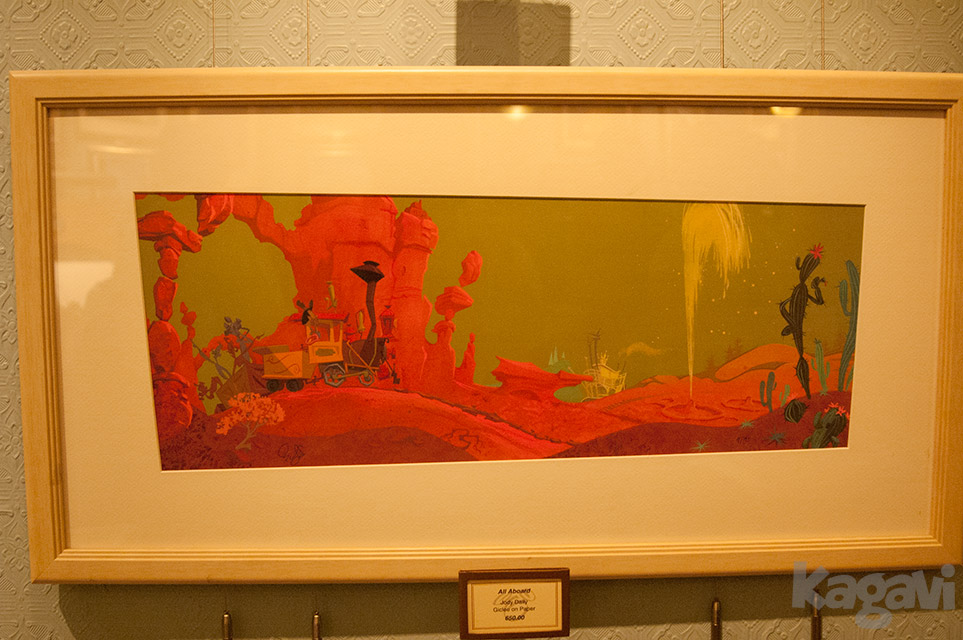 Finally, here's the Matterhorn.