Lori and I had an opportunity to visit an art exhibit in Disneyland celebrating the 50th anniversary of the Enchanted Tiki Room show, which was said to be one of Walt Disney's favorite attractions. The gallery was divided into two sections: concept art for the attraction and homage pieces by contemporary artists. The Tiki Room was a milestone of Imagineering, because it was the first instance of full-scale Audio-Animatronic technology. Inspired by a mechanical bird found by Walt in a New Orleans antique shop, the Tiki Room was originally slated to be a dinner show full of talking birds. Today we will share some of the original attraction art and next week we will finish up with the tribute pieces.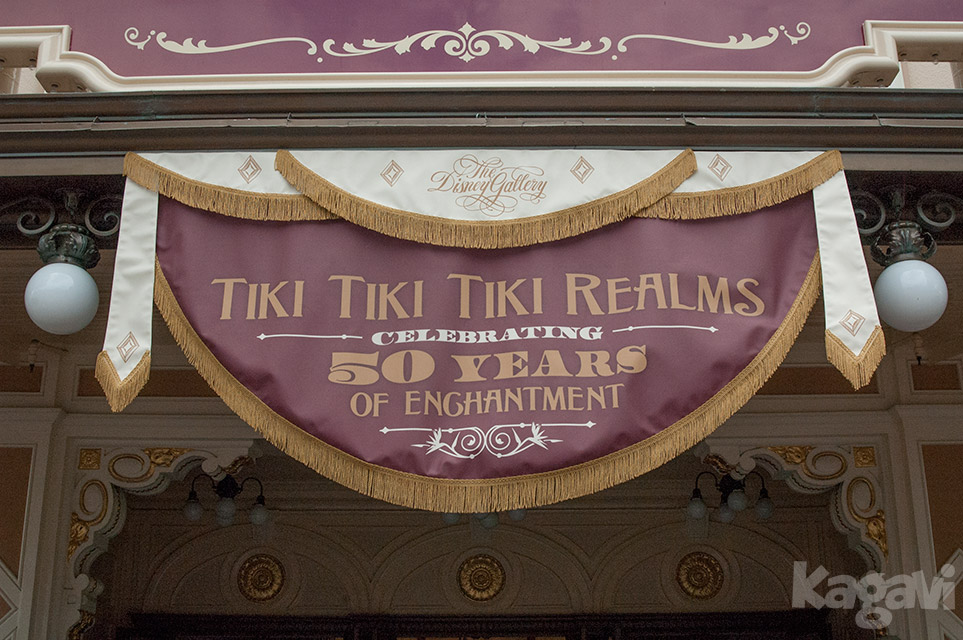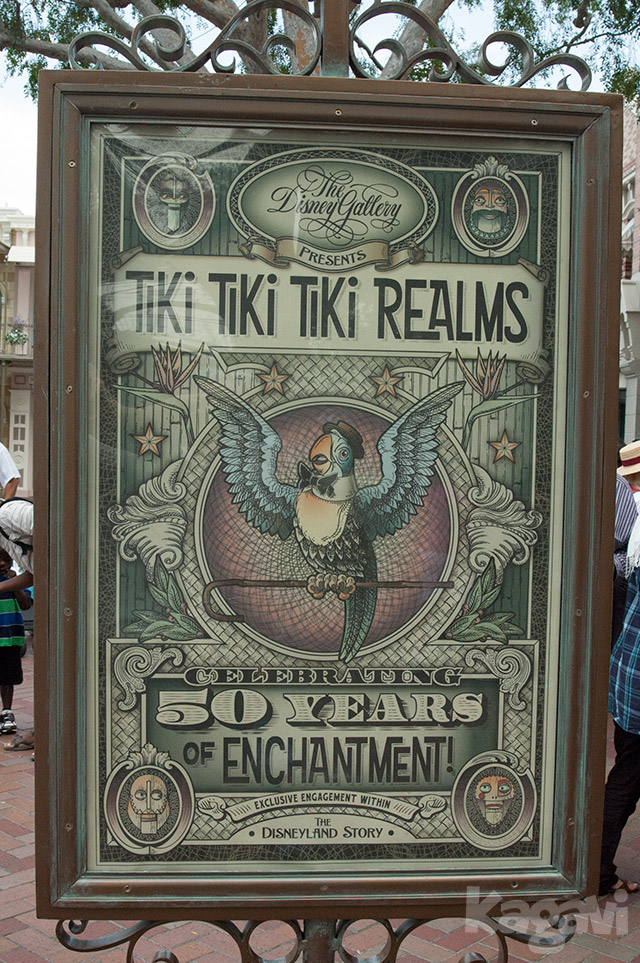 The original concept was to feature a descending bird mobile with 100 Audio-Animatronics birds, but further study revealed the show would be better with fewer birds. Ultimately, the show featured over 200 Audio-Animatronics elements. One of my favorite Imagineers was Marc Davis and I can't get enough of his trademark  paintings with lively line work. His work was key in establishing a tone for the show.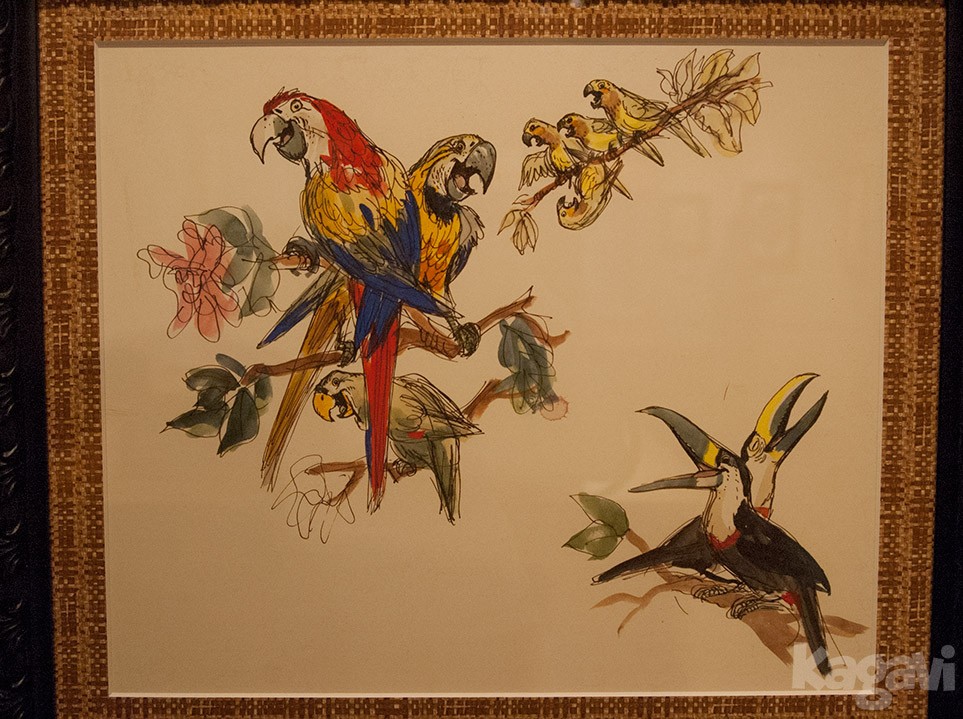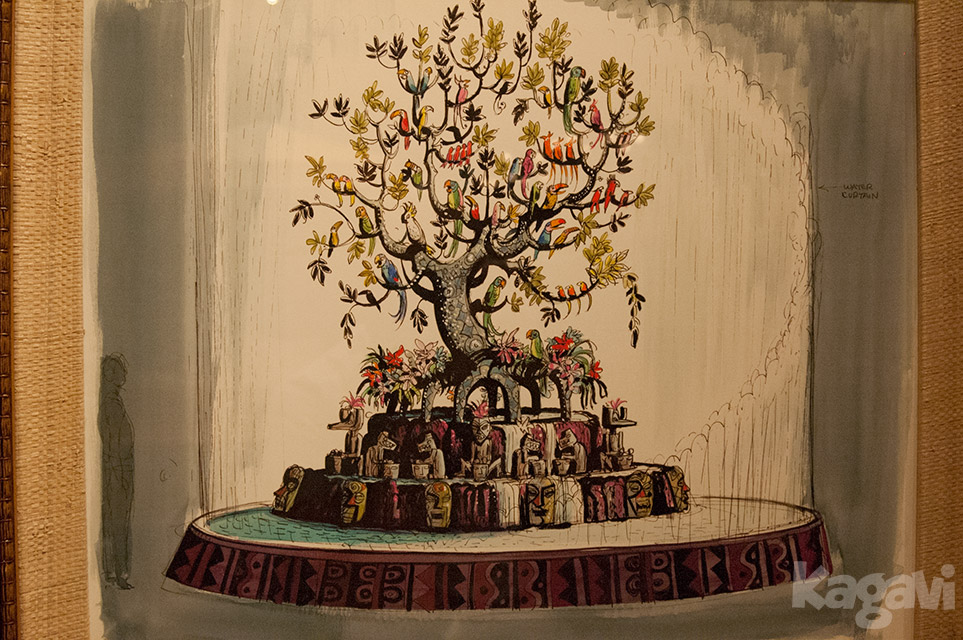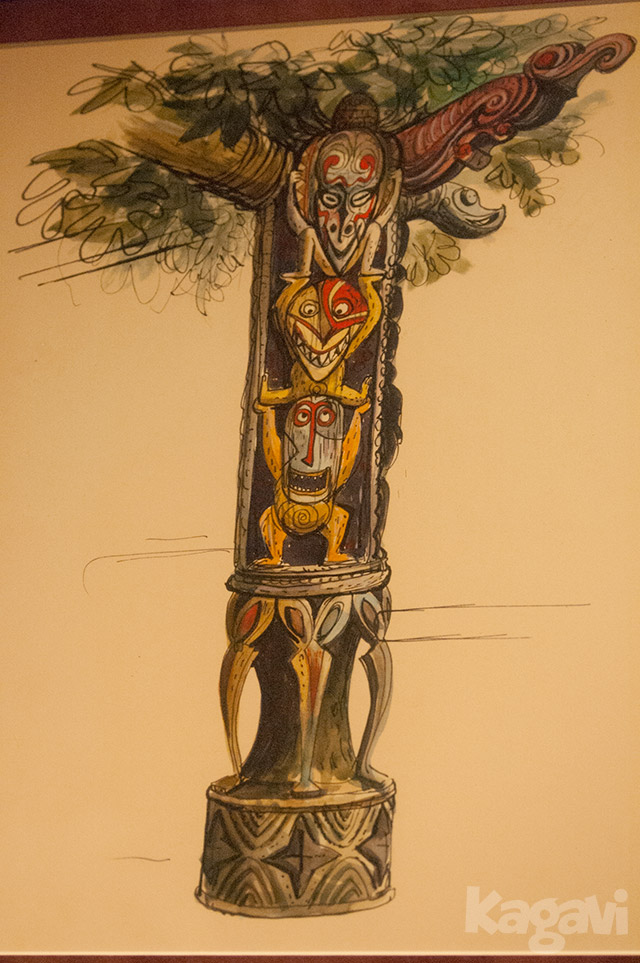 Here's a rare poster I had never seen before featuring the barker bird that sat outside of the attraction promoting the show within. Due to traffic jams created by crowds gathering to listen to the bird, it eventually had to be removed.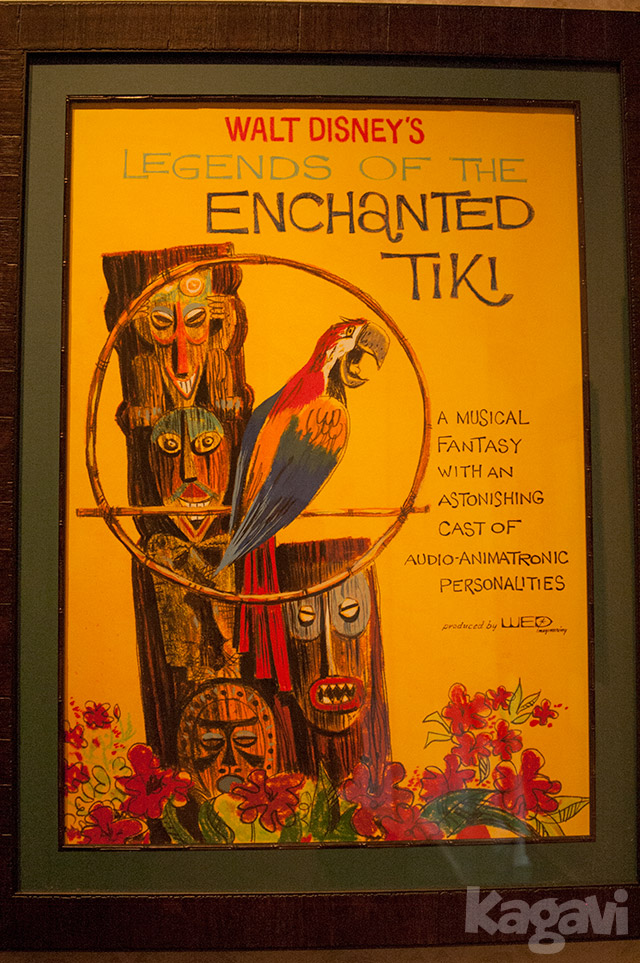 Here's a fun model for one of the birds.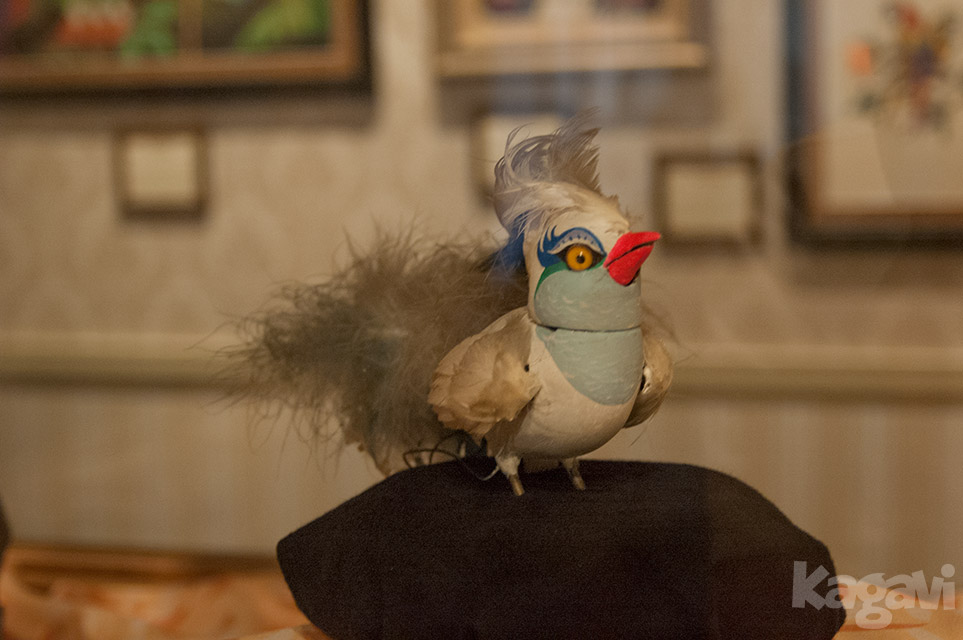 Here's an Audio-Animatronic bird.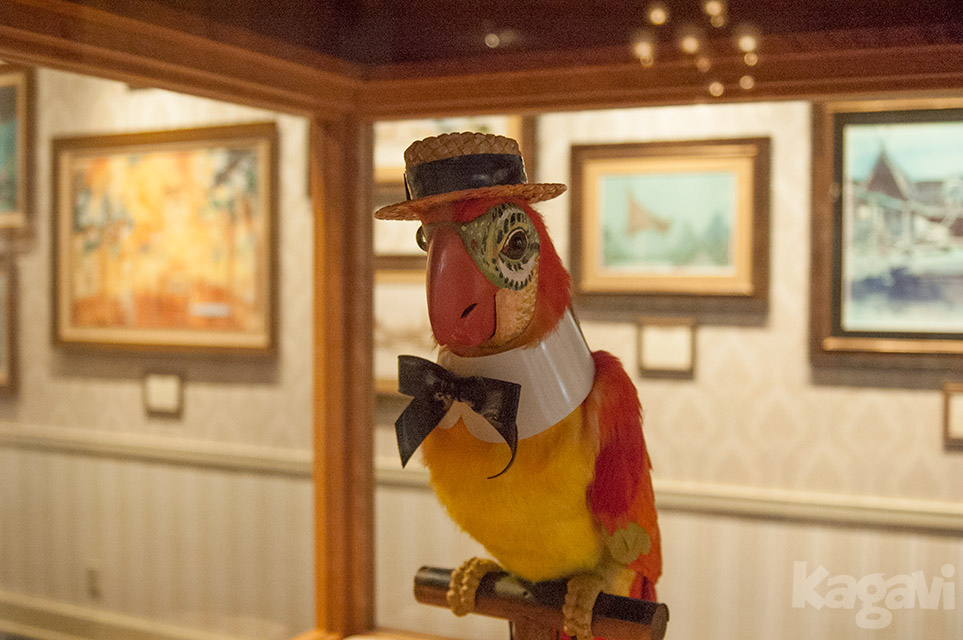 My absolute favorite piece was this watercolor by Dorothea Redmond for Walt Disney World, which differed from the Disneyland version by replacing the talking tiki statue beginning with wisecracking tropical birds.