When I was in Ames this summer, I made some time to wander around the Alumni Center located on a hill halfway between Hilton Coliseum and Jack Trice Stadium. Unlike many other schools, Iowa State University doesn't have a comprehensive sports hall of fame or museum, so many historical items are scattered throughout campus. The Alumni Center has a small but solid collection and I enjoyed seeing some of the vintage Cyclone items around the building. Here are some of my favorites.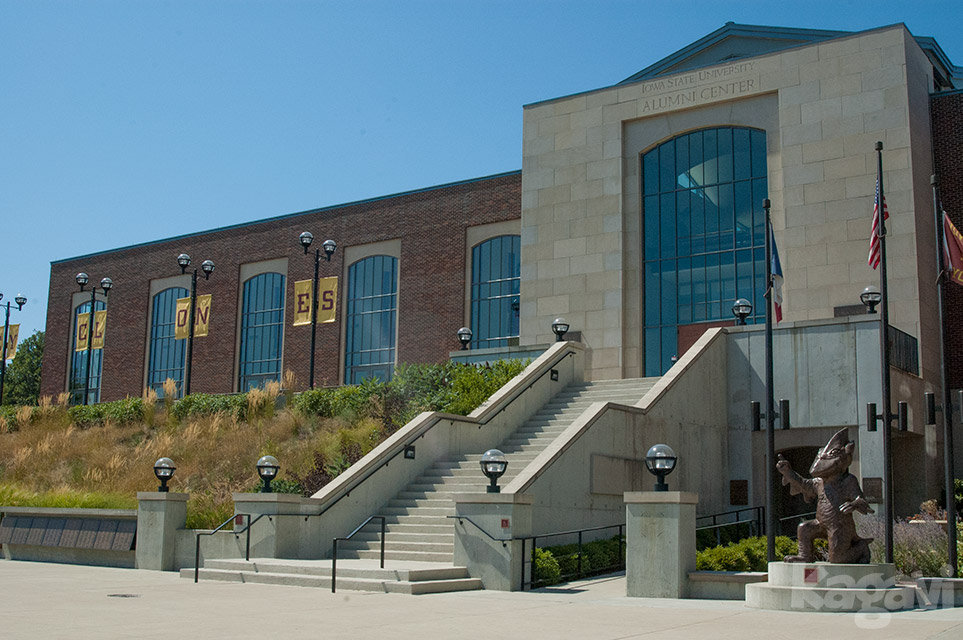 On the highest shelves of the entrance hall sit two old sweaters. The turtleneck was presumably worn by a male slated to graduate in 1909. Students often wore sweaters with their graduation year on the front. The "A" letter sweater was earned by an athlete and I found the absence of gold on both sweaters interesting: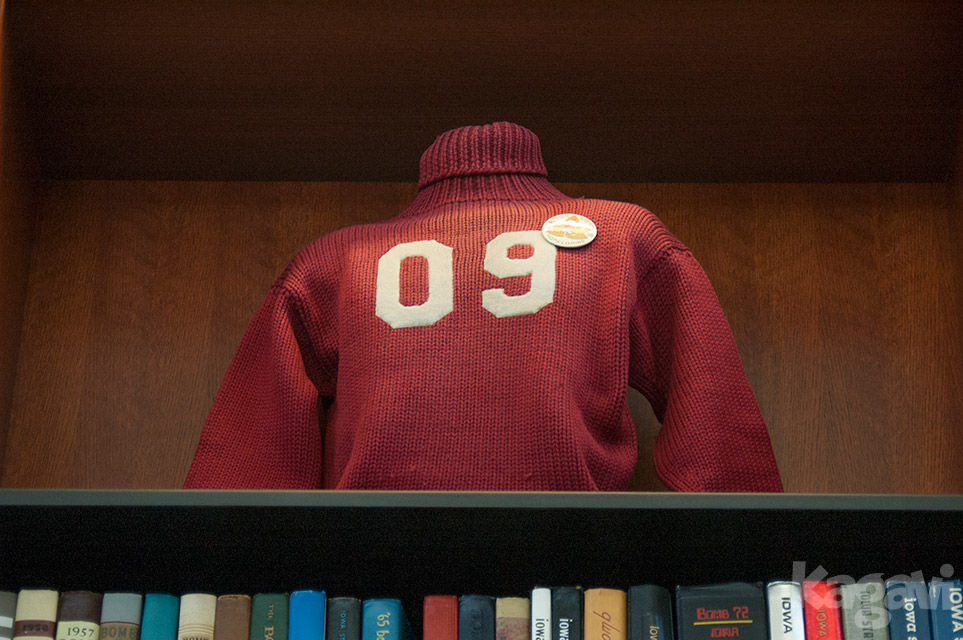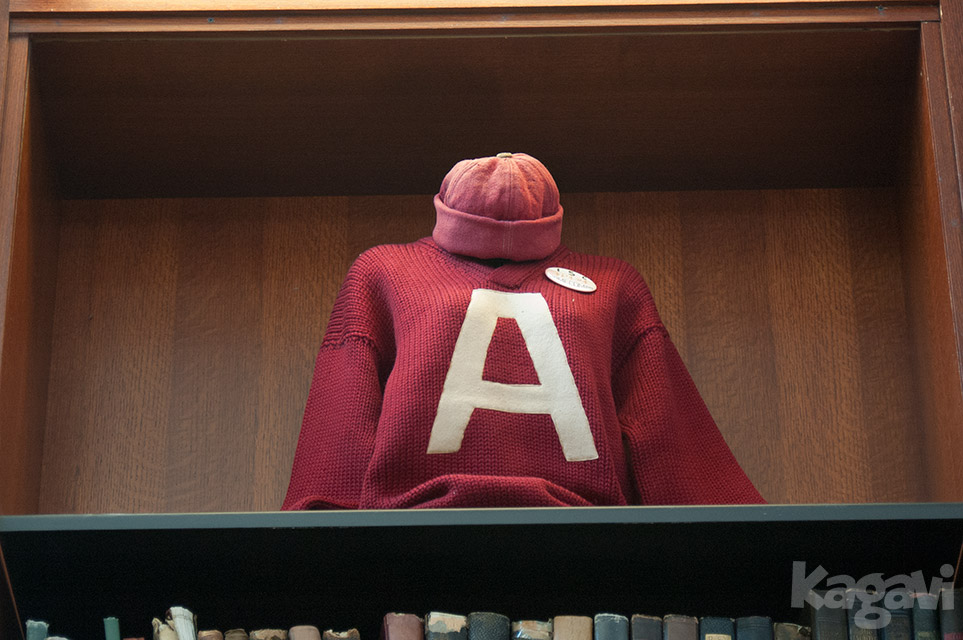 Elsewhere in the building, a picture presumably taken in fall 1917 shows the numbered sweaters. At least three of these students appear to be freshmen who will graduate in 1921 while the bottom right corner is probably an athlete who won multiple letters: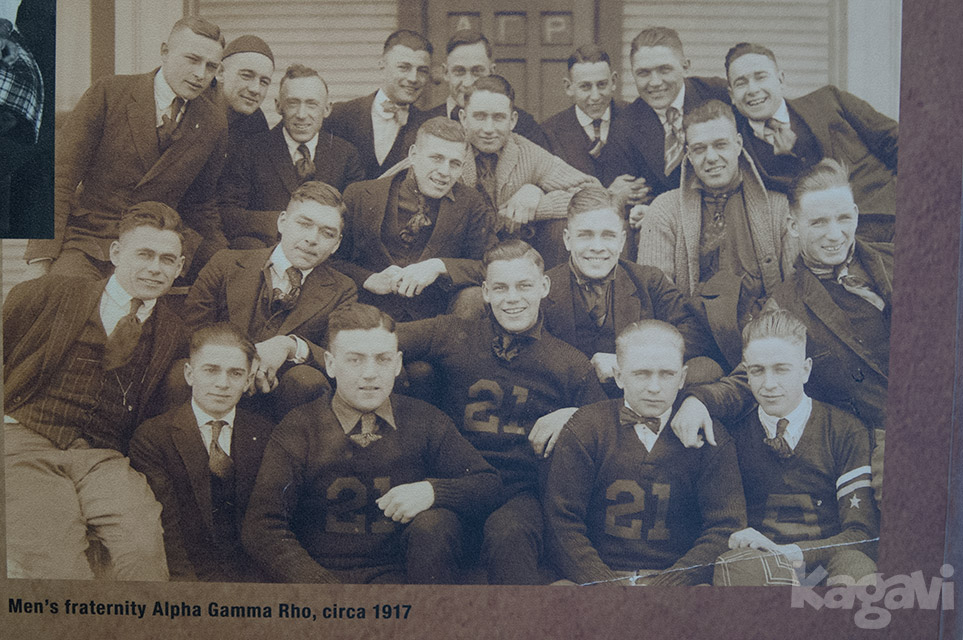 If I wasn't so pressed for time on this day, I would've liked to pull this pennant down to look at it closer. I love the interlocked ISC monogram and wish Iowa State would introduce an ISC logo into their branding. It can easily translate from the historical Iowa State College moniker to Iowa State Cyclones: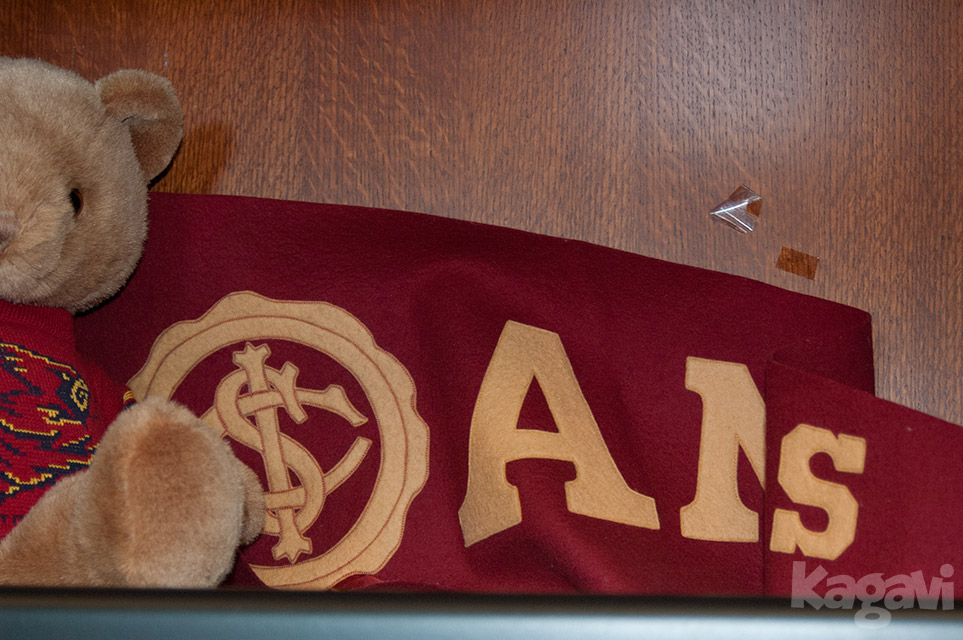 Not every item has a cardinal mascot. If we ever change from the Cyclones, I nominate Iowa State Vampire Bees: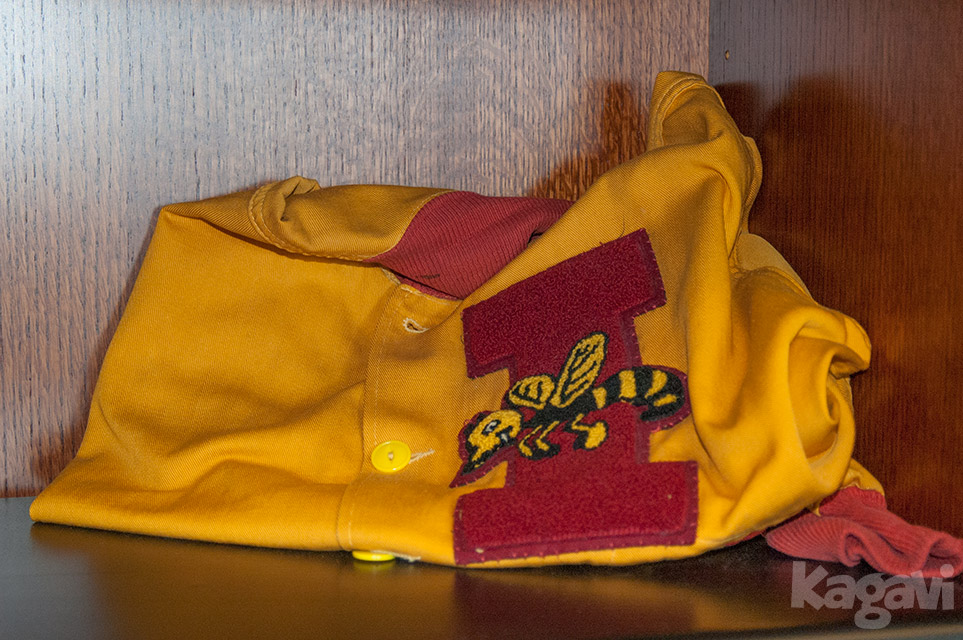 The timeless block "I" makes me think of the national championship wrestling teams: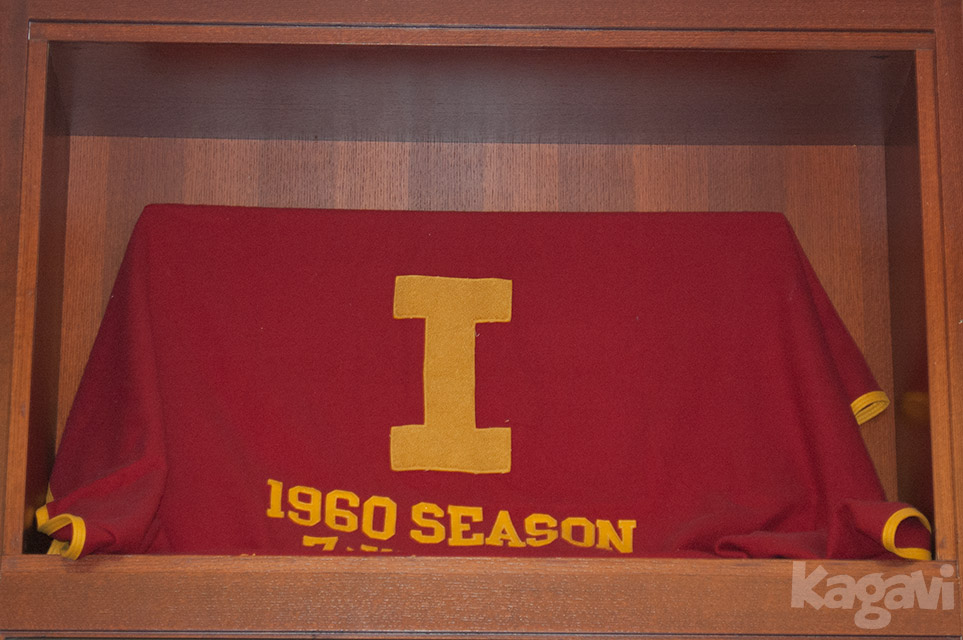 An evolution of homecoming pins are showcased here: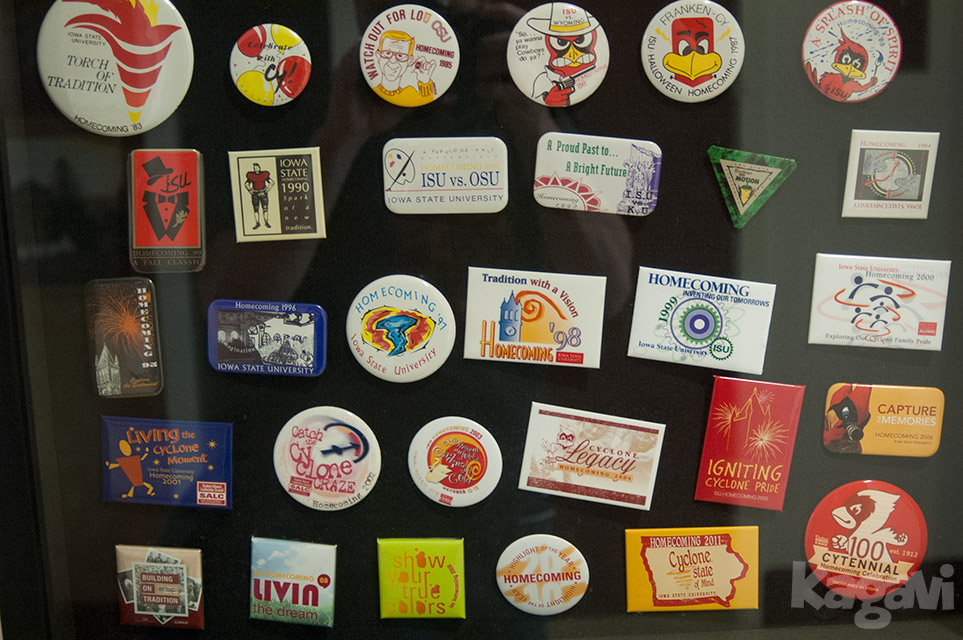 I was particularly interested by the deep maroon and gold coloring of this letter sweater: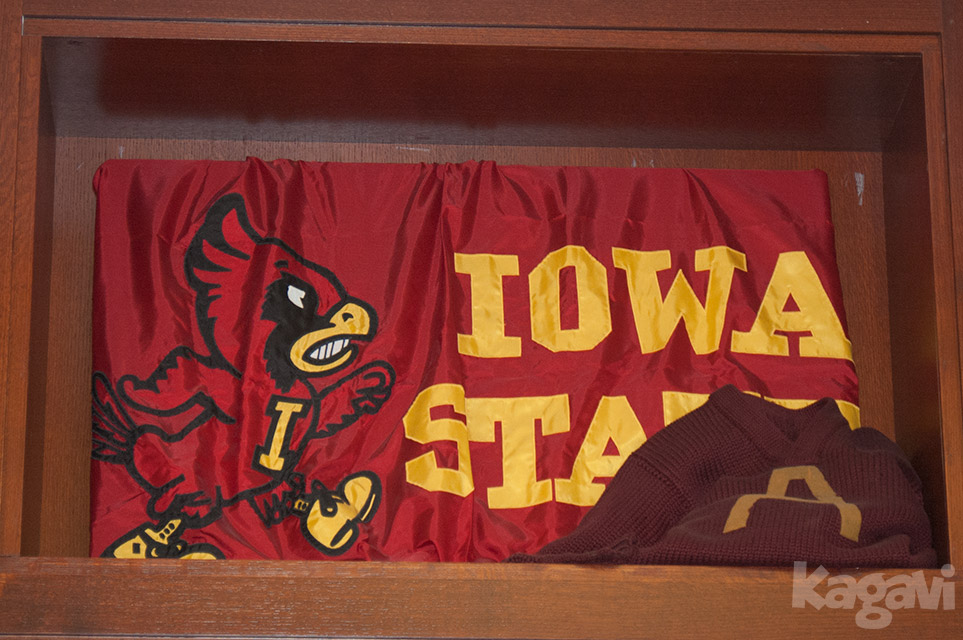 Another variation of the gold and cardinal motif on a letter sweater. I wish our current school colors were more gold than yellow: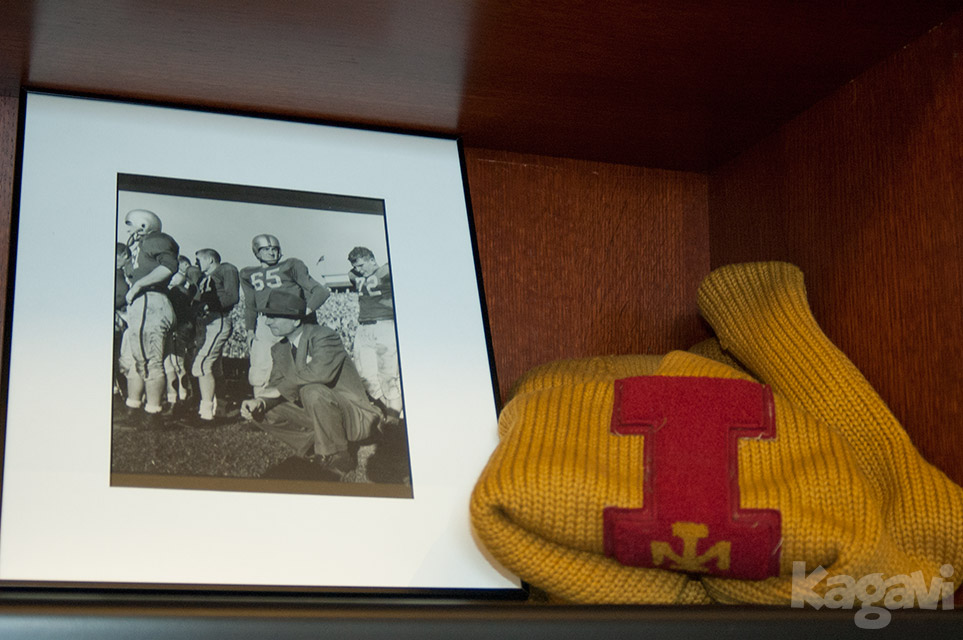 One of my favorite items was this old blanket: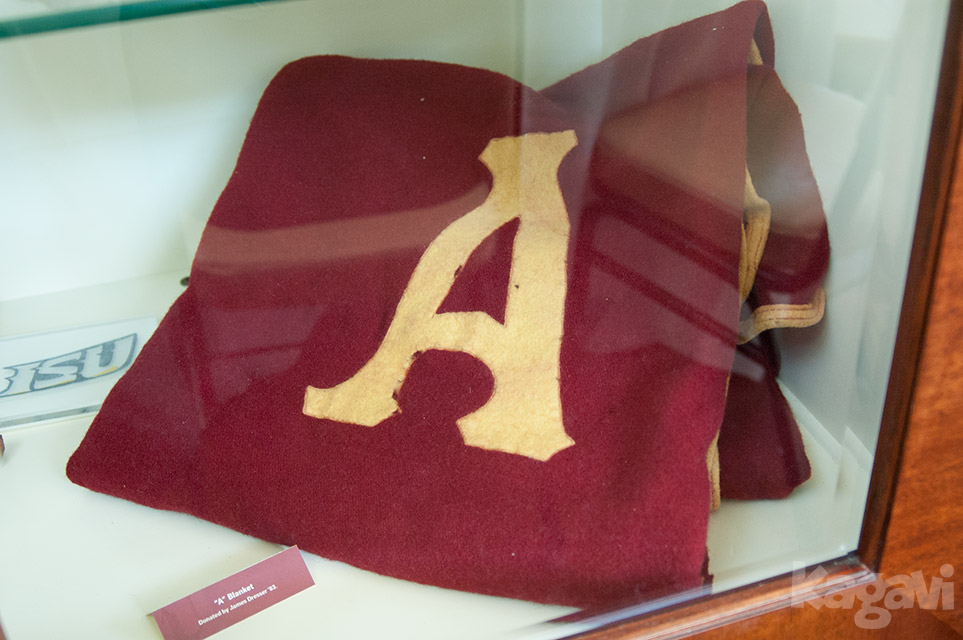 The design reminded me of a track team picture from the 1903 Bomb yearbook, which I dug up for comparison purposes. Look at the shirts in the top left corner: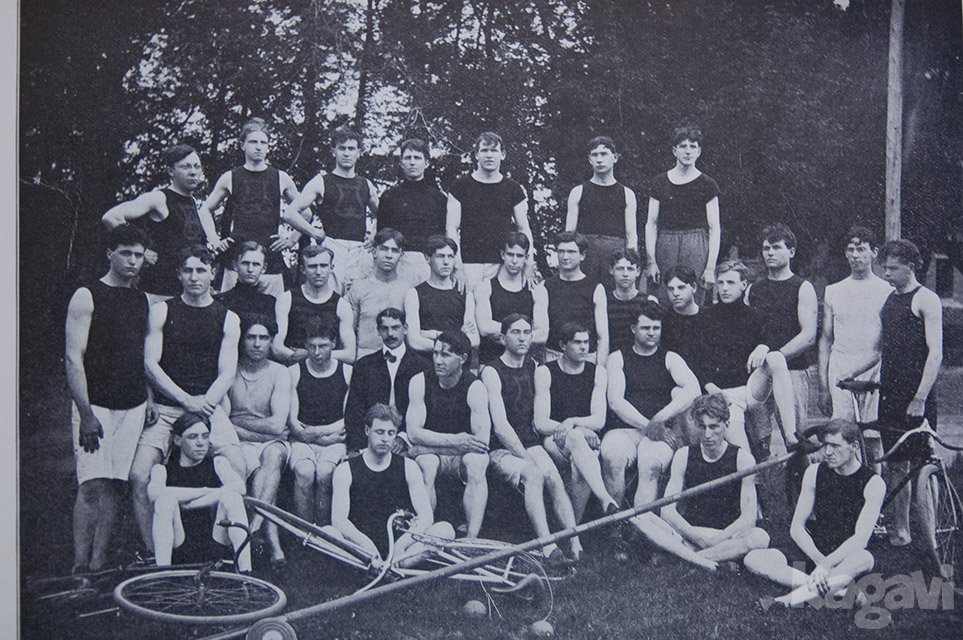 The original Cy mascot was introduced in 1954 and I believe this was the version during the 1980s and early 1990s, which means it was around for the birth of Hilton Magic: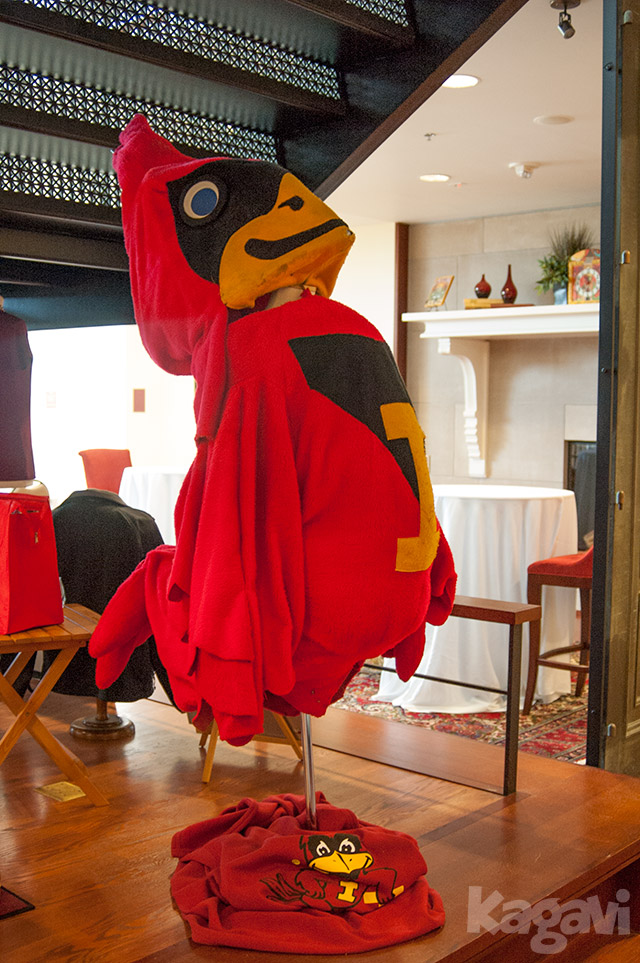 The costume was made by Collegiate Manufacturing of Ames, which was a nationally-known sports memorabilia company. Collegiate actually influenced ISU to create a mascot and their tale is an interesting one, which I will explore in a future post.