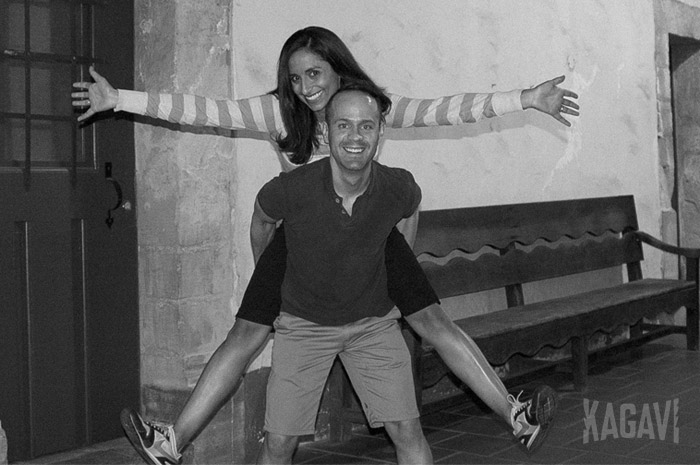 _____________
Inspired by Grandpa's campfire stories, we started Kagavi in 2012 in a small California beach town. Our projects often combine immersive experiences with limited edition products that help the story come to life.
We value quality and integrity, so our products are made in America out of sustainable materials and we always offer free shipping with no tricky hidden fees. Our life together focuses on the importance of unique experiences and family rather than mindless consumption.
We also believe in giving back. All projects donate at least 10% of net profit back to various charities. Some of our favorite organizations among many include: Make-A-Wish Foundation, St. Jude Children's Research Hospital, and Against Malaria Foundation. Most recently, we supported AveryStrong and Defeat DIPG to overcome pediatric brain cancer.
If you have any questions, comments, or just want to be friends—email us:
Josh: joshua.t (at) kagavi (dot) com
Lori: lori.v (at) kagavi (dot) com
Help: help (at) kagavi (dot) com
Returns: returns (at) kagavi (dot) com
You can also find us on Twitter under the @Kagavi handle. Thank you for visiting. We can't wait to hear from you!
–Josh and Lori