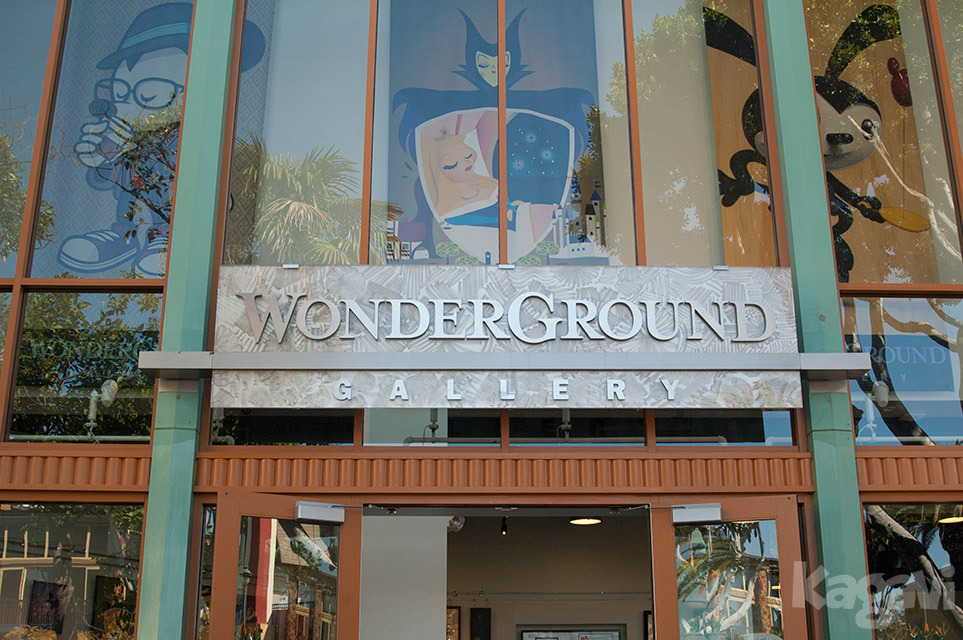 Today we visited Joey Chou, who is the March artist-in-residence at the WonderGround Gallery in Downtown Disney. Chou works full-time for Sony Animation, but has a prolific freelance career with multiple books published. His work has the same whimsical charm as Mary Blair's art–so similar that one of his books was It's A Small World for Disney Press. As part of Disney's promotion for Oz: The Great and Powerful, they had Chou paint a few new images: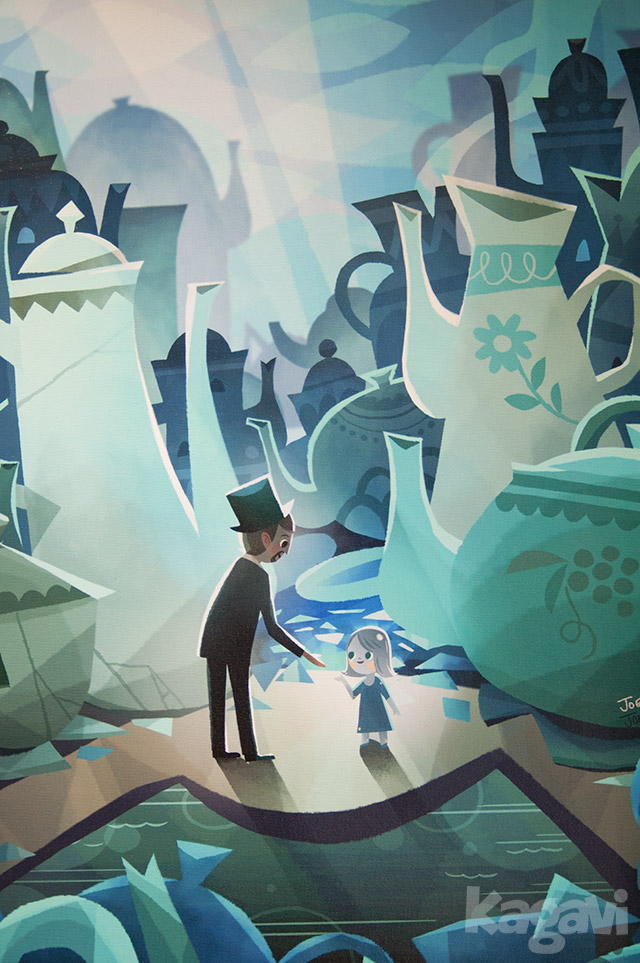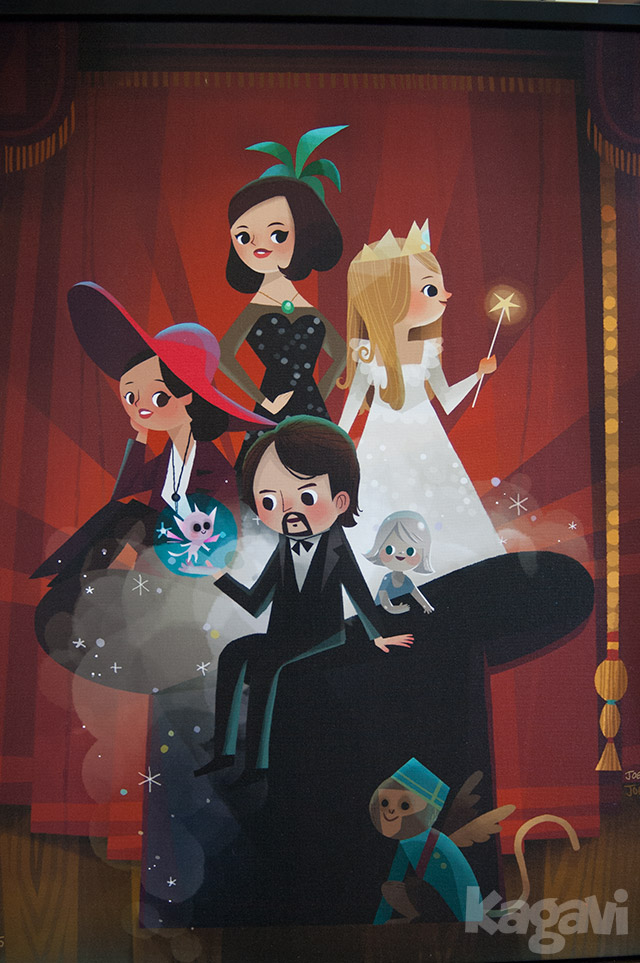 Here are some other works that caught my eye: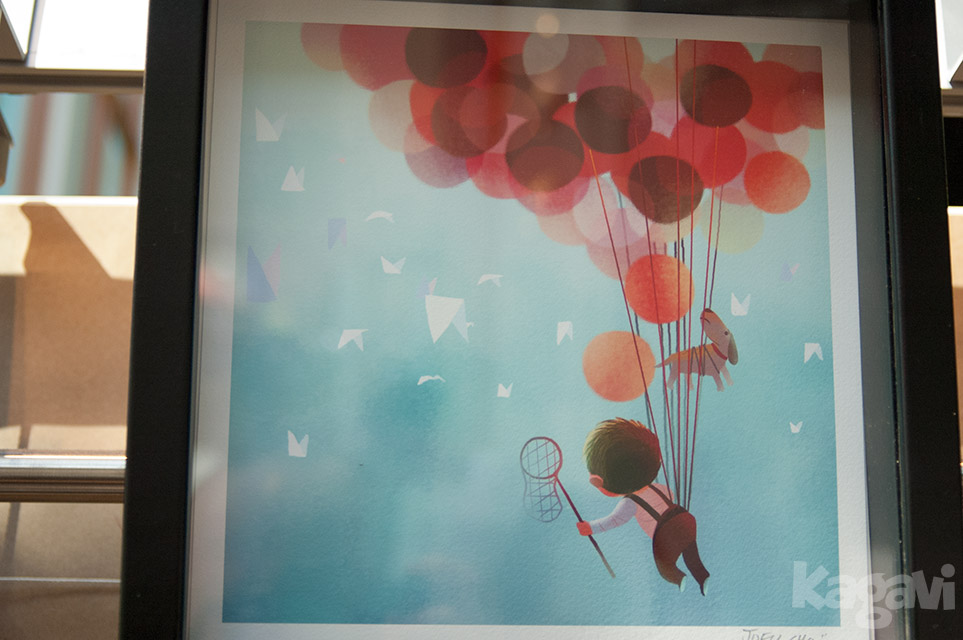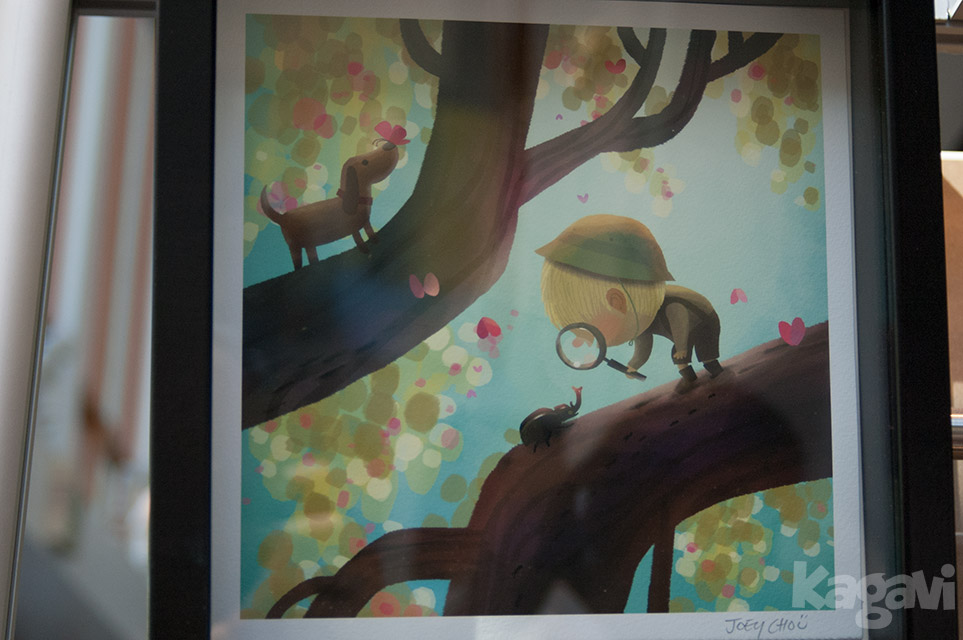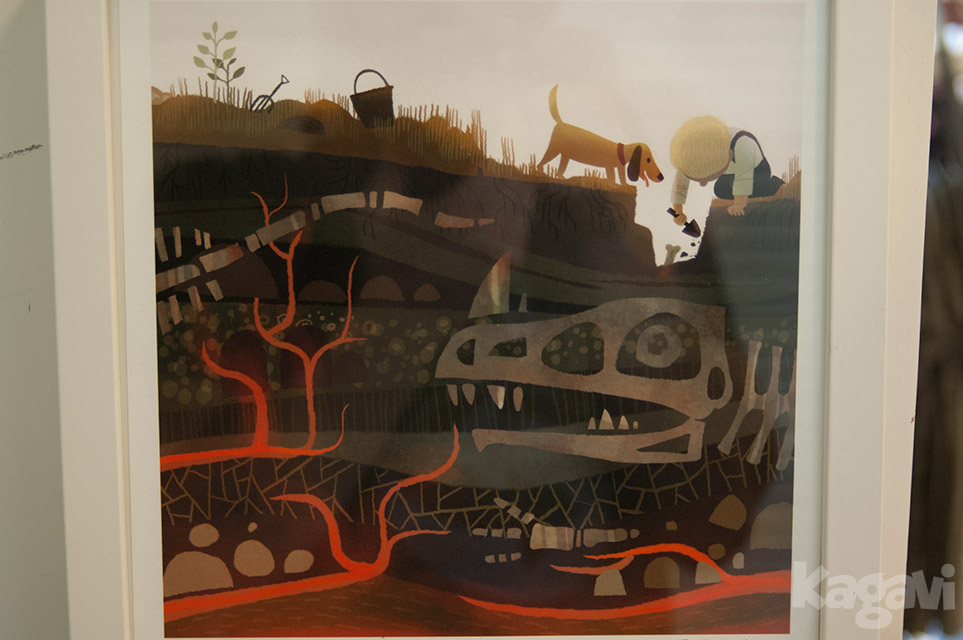 This last one in particular made me think of my Grandpa, who had some American Indian blood, although the origins are still shrouded in mystery. If you read a bit about the genesis of Kagavi on our ABOUT page, this picture is a great representation of Grandpa grizzly bear telling stories to his family underneath the stars. We ended up purchasing this one and having Chou sign it.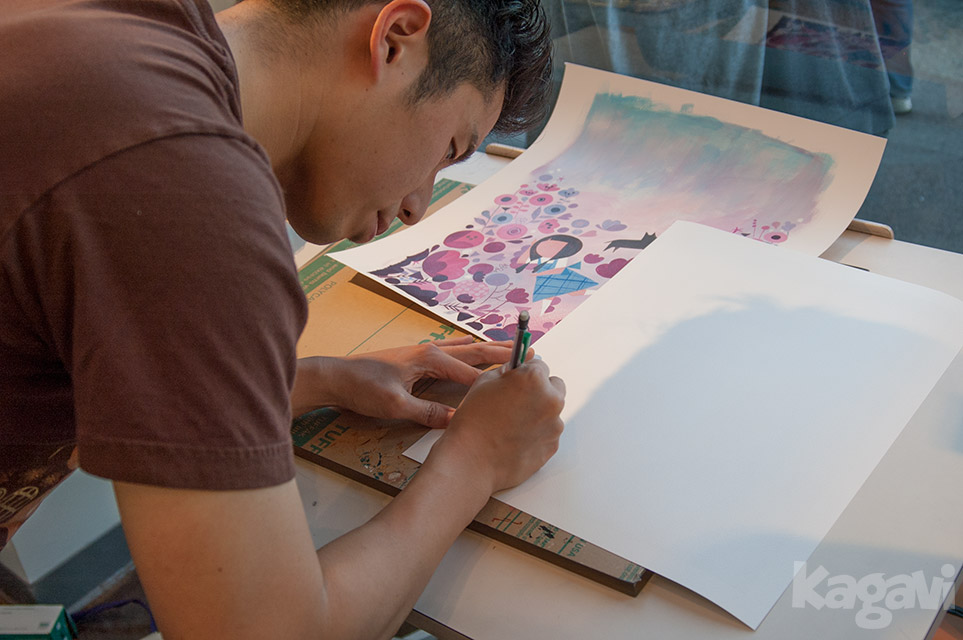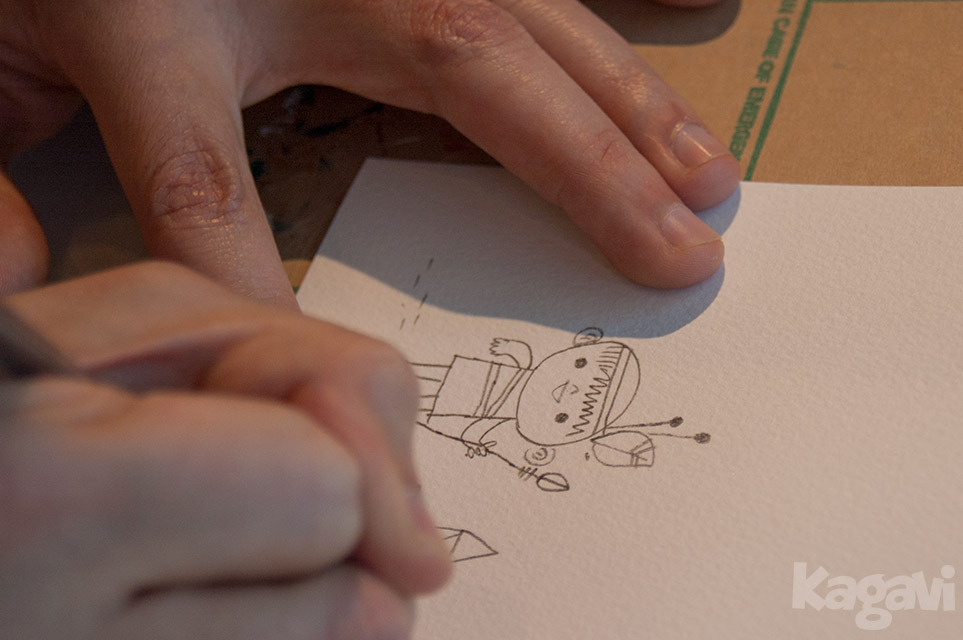 Check out much more of Chou's work on his personal website!