With Old Man Winter finally loosening his icy grip across vast tracts of America, we can turn to the smell of popcorn and the echoing crack of freshly milled bats as baseball claims its customary summer position. As the first national pastime, baseball spawned bizarre legends and heroes that fascinated millions–including me. During childhood summers as humid thunderstorms beat against my bedroom window, I often laid in bed reading a worn green paperback filled with obscure baseball trivia. I reveled in facts within the musty pages: the blazing speed of Cool Bell Papa, the futility of the 1899 Cleveland Spiders team, the audacious checkered uniforms of the Brooklyn Robins and New York Giants, and the breathless parables of Bambino's round trippers. Although my fervor faded with age, I never lost my appreciation for the historical aspects of the game.
These kind of tales fit right into Kagavi's ethos of campfire stories and I knew I wanted to bring back Iowa State baseball in some form. Despite a long history, in the face of budget constraints, Iowa State University stopped playing baseball in 2001. Many still hold out an admittedly unrealistic hope that baseball will return someday to the weed-choked Cap Timm field. To bide time, we created a limited edition run of 50 shirts inspired by the 1957 baseball team that became Iowa State's first team to make the College World Series. Led by the All-American duo of catcher Dick Bartell and shortstop Gary Thompson, the Cyclones were eliminated by the eventual national champion California team.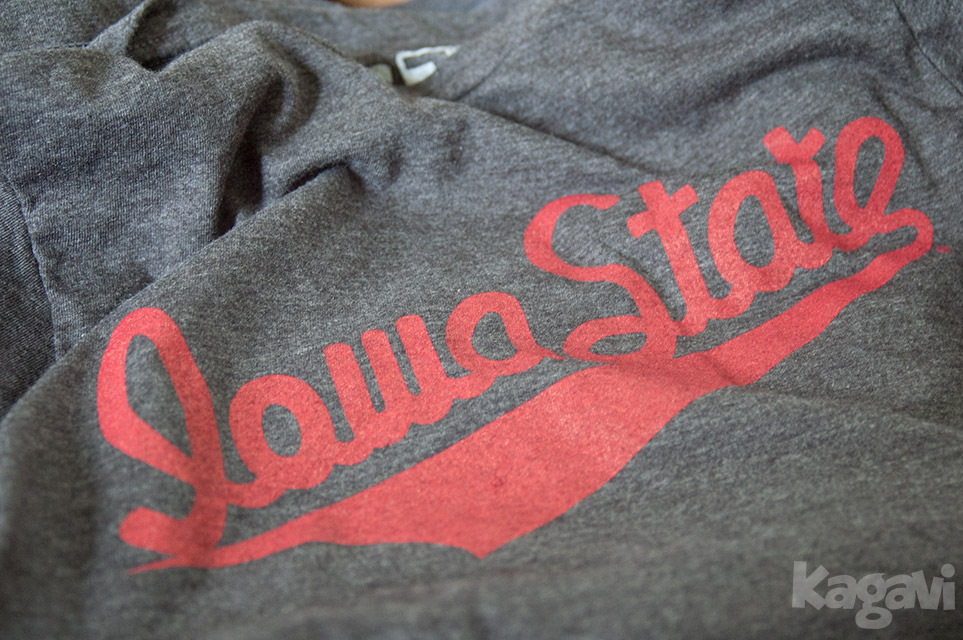 The shirts release on Monday, June 10 along with a story about the 1957 team. Remember–to keep our products unique–once the shirts sell out, we will never use the design again.