The Internet has made research vastly easier and the ever-expanding Iowa State University Digital Collections has helped me make some crucial connections while studying Cyclone athletic history. Athough some photos are mislabeled or have incorrect dates and there are still large gaps, I hope ISU keeps bolstering this archive because its an important look at Ames in the early days. In the meantime, here are a few of my favorite photos.
There are quite a few photos of State Gym in the collection. Look at two different proposed designs, which clearly didn't get built.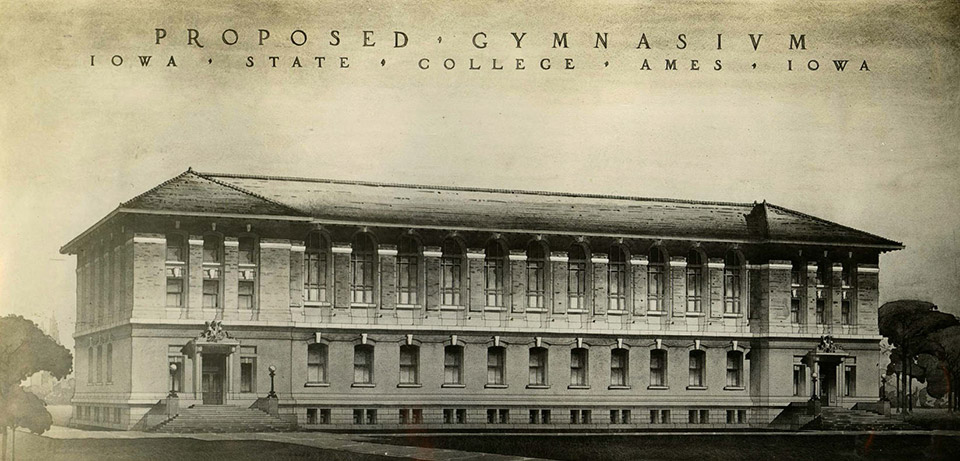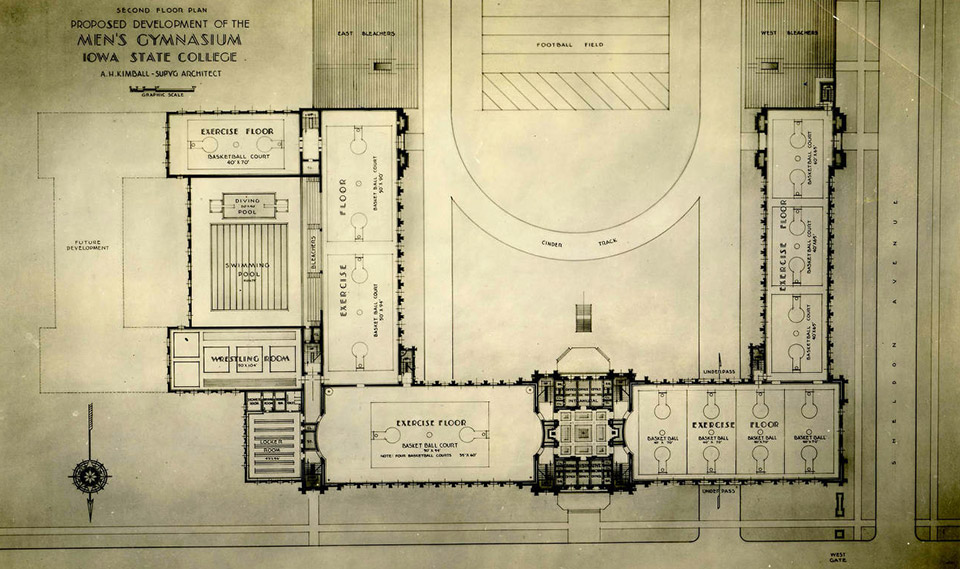 Freshly completed in 1913.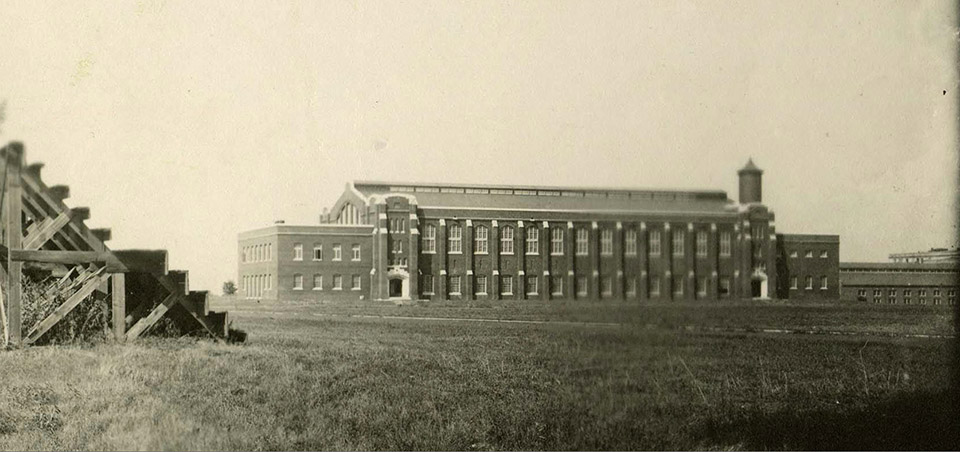 The interior of State Gym decorated for a 1915 military ball. I wonder what those pennants represent.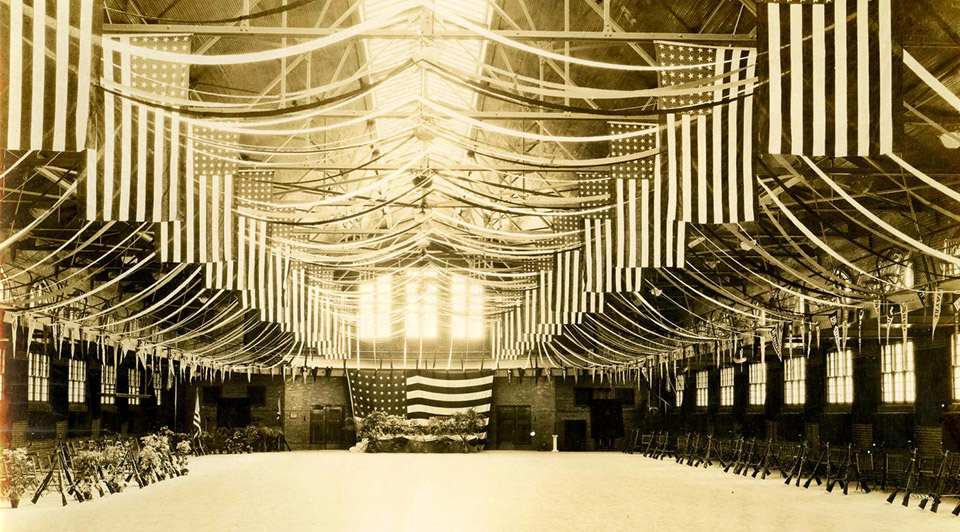 A rare picture of State Gym's front entrance, presumably from the water tower. Here, we can appreciate how the building served as the southwest anchor to Iowa State College and Ames as a whole.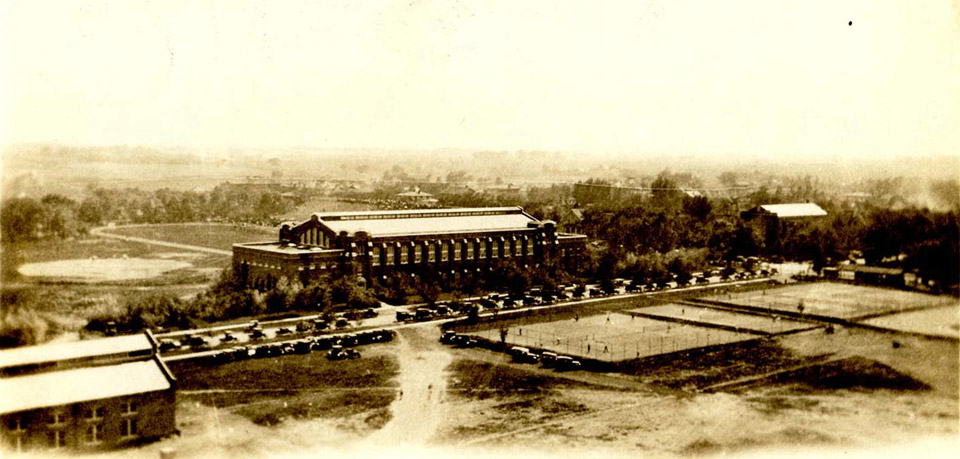 A 1952 ISU football game–what could be happening on the field? Maybe they are just stunned at a referee's penalty flag?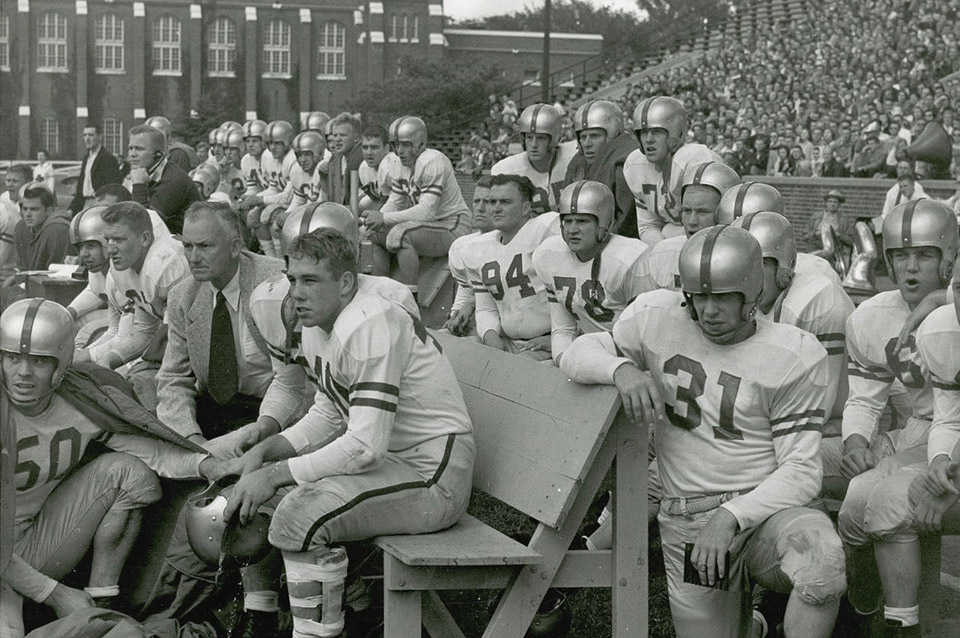 A 1955 ISU – Nebraska game.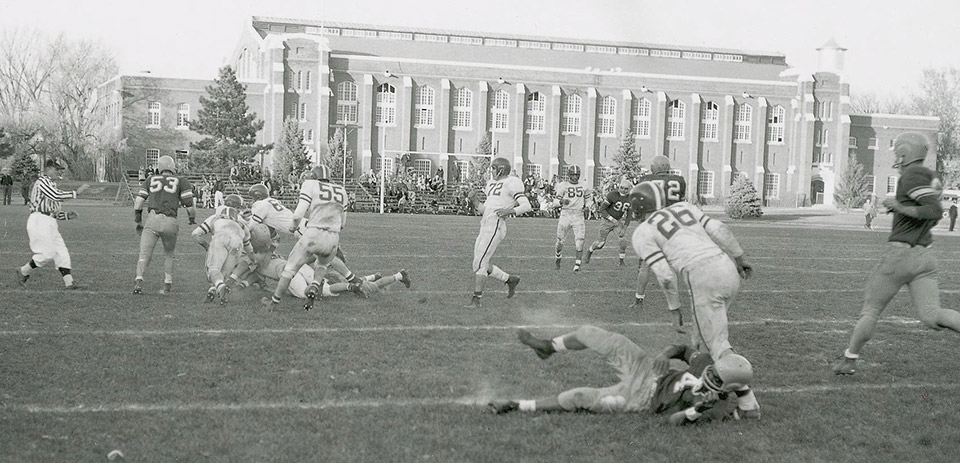 To date, there are nearly 2,000 pictures in the digital collections and hundreds of football pictures, which can be enlarged. Check them out here.