When I was in Ames this past summer, I became curious about the history of Collegiate Manufacturing Company after seeing the Cy costume created by them on display in the Iowa State Alumni Center. I didn't realize that Collegiate's role in Iowa State history went much deeper.
First, an aside: some people erroneously believe the original Iowa State teams were formerly known as the Cardinals, which has no basis in history. In a previous story, I shared the zany adventures of the 1895 Ames football team that earned the Cyclones nickname. Prior to 1895, references to the athletics teams of Iowa Agricultural College/Iowa State College were usually the "Ames eleven" or "Ames nine" (for football and baseball). I've also seen numerous reference to the "Iowa Aggies" since Aggie was a common nickname for many agricultural schools of the era formed by the Morrill Act in 1862. At the time the 1895 football team earned the nickname Cyclones, the school colors were silver, black, and gold. It wasn't until 1899 that the school colors of cardinal and gold were established, well after the Cyclone moniker took root. As ISC grew through the 20th century, numerous organizations were established–such as the Cardinal Key in 1926–that took inspiration from the school colors. It wasn't until the 1950s that a cardinal bird named Cy became the official mascot of Iowa State College.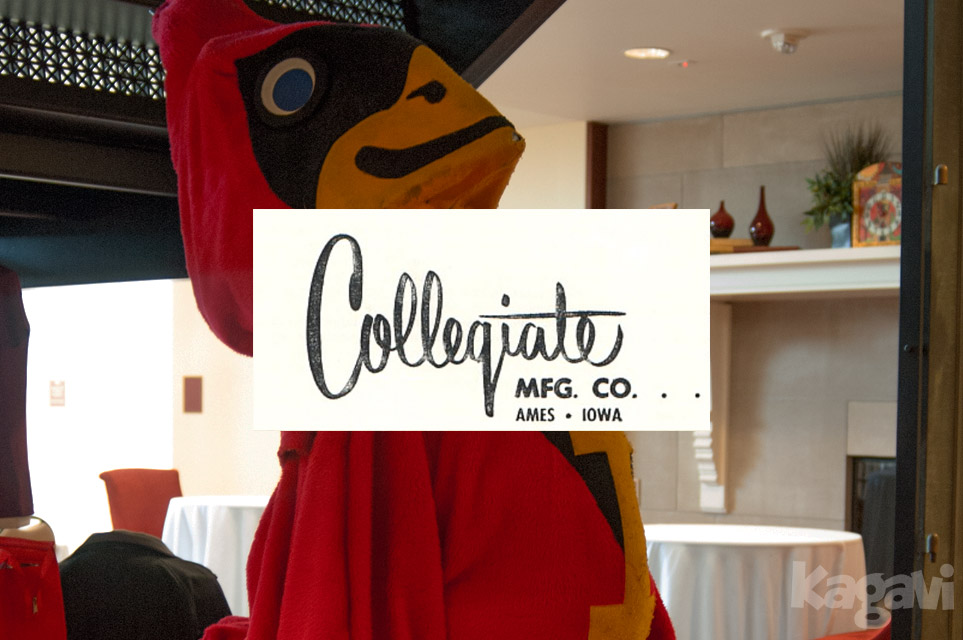 In light of billion dollar TV contracts and apparel deals, many have cast a jaundiced gaze upon the rise of corporate influence in amateur sports–most famously with Nike and the University of Oregon. Nike has drastically changed the uniforms, facilities, and logo of Oregon in a quest for increased success and profitability. In recent years, Under Armour has attempted to mimic Oregon's relatively new success by making the University of Maryland their flagship school. However, this isn't a new trend. The close–but benign–relationship between Collegiate and Iowa State College gave birth to Cy.
Collegiate Manufacturing Company started in 1904 in the sleepy town of Ames and steadily increased in size to become the premier college souvenir manufacturer in America with "more than 150 employees." At their peak, Collegiate "produced over 2,000 stuffed animals a day, selling to a fifty-state market as well as an overseas market. The silk screen processing department printed as many as 2,500 shirts daily."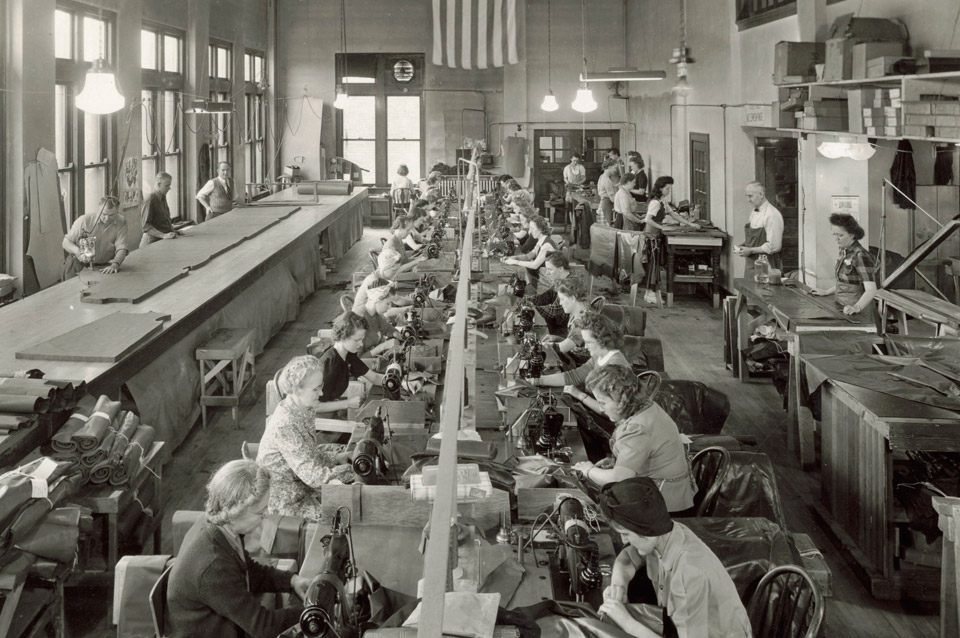 As the Ames Tribune noted this summer, Collegiate also "contributed to the war effort during World War II, and won The President's 'E' Award, which recognizes organizations that contribute to an increase in United States exports. While some branches of the company are still in operation, the majority closed down in the late 1980s." During the 1950s and '60s, business was booming. In 1954 the president of Collegiate used his influence to push Iowa State to abolish the Cyclone name:
"(Chev) Adams, the president of Collegiate Manufacturing, contacted sports information director Harry Burrell with the suggestion that his firm create a mascot for Iowa State.  An Ames company, Collegiate Manufacturing was then the leading supplier of college souvenirs—pennants, blankets, and stuffed animals—in the nation.  The problem was how to create a stuffed costume that resembled a whirling column of wind.  Adams wanted the school to change their nickname, but Burrell was reluctant to alter a tradition of such long standing."
Why was Adams so insistent on changing the Cyclone name? The answer perhaps can be found in the incredible popularity of their Personality Pets line, which were introduced during the same time period. Many will remember that just two decades ago, Beanie Babies took America by storm. Ty Inc. made billions of dollars off the various stuffed animals with unique personalities and names. Collegiate's Personality Pets appear remarkably similar in many respects. To this day, Personality Pets can still be found in online auctions. Some are instantly recognizable, while others have more obscure origins.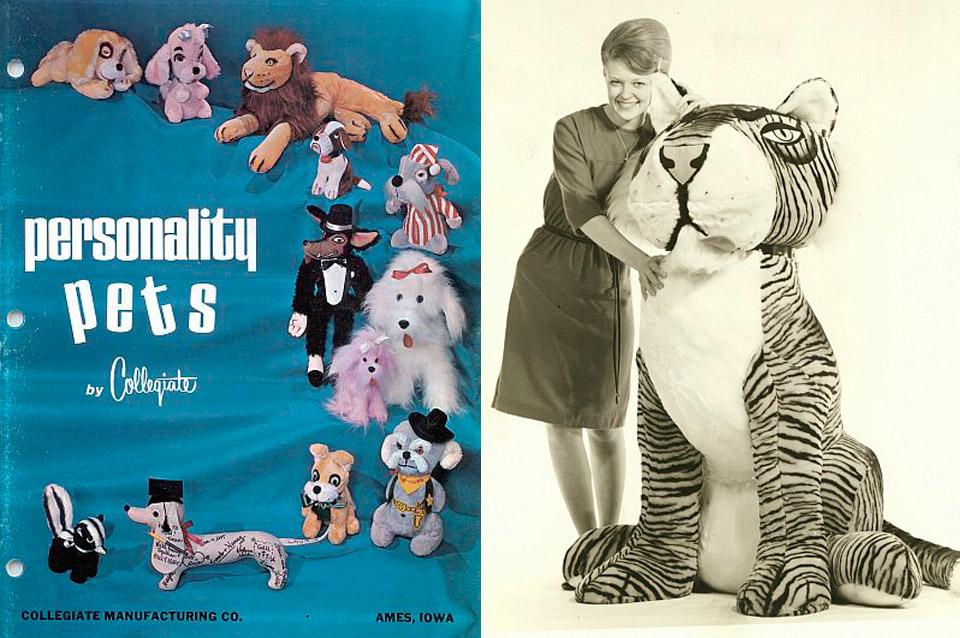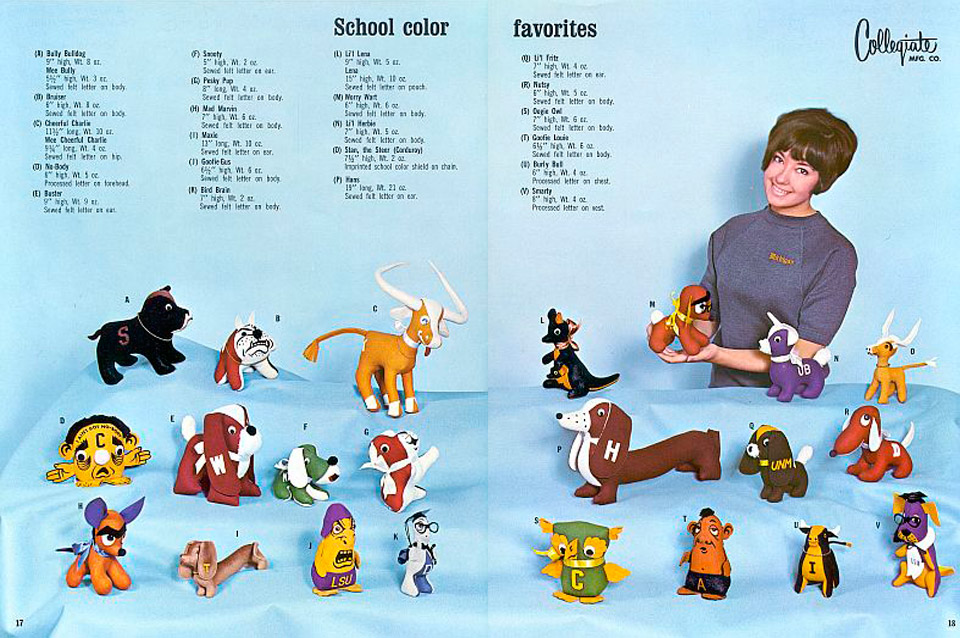 While it can be debated how much influence Collegiate had in the process, there's no doubt Cy arose as a result of corporate influence and a desire to create an easy mascot to stuff. Luckily, saner minds preserved the Cyclone name.
"Two contests were held: the first, a student-run challenge to decide once and for all what form the new mascot would take; the other, a nationwide contest to find a fitting name for the character. The consensus among the students – led by Pep Council president Chuck Duncan – confirmed that you 'couldn't stuff a Cyclone,' so they settled on a cardinal bird based on the school colors, cardinal and gold, and on existing organizations, Cardinal Key and Cardinal Guild."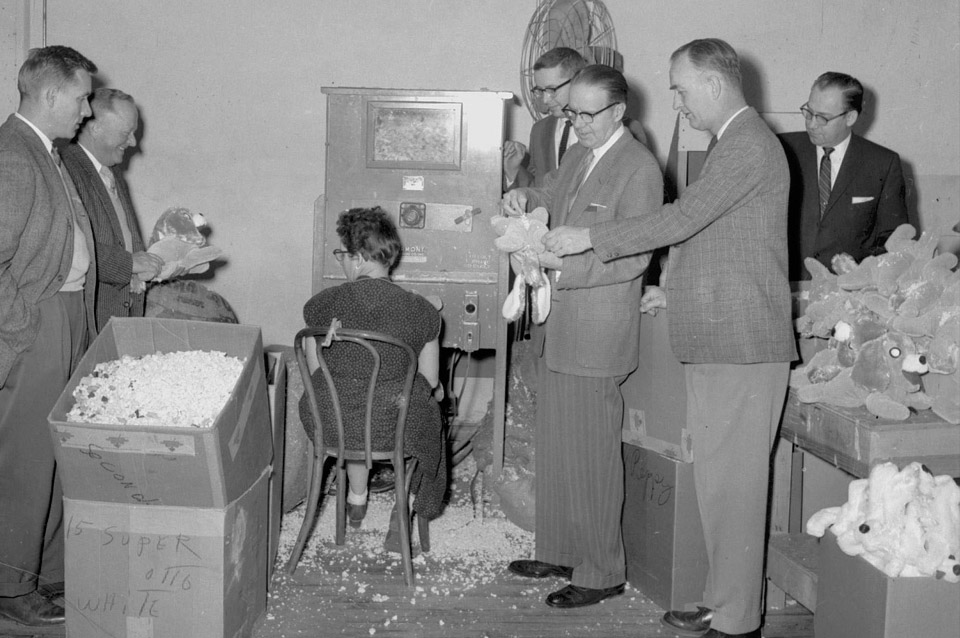 After multiple people suggested the Cy nickname, Collegiate created the first costume at a cost of $200 and the bulky 8 1/2-foot tall costume was refined several times in subsequent decades. Cy quickly became a cherished part of ISU tradition and as Virgil Petty–the first student to be Cy–noted, in the first year "students from rival schools kept intercepting the costume before games (it was so large it had to be packed and shipped by train to away games) and holding it for ransom." Cy can be seen pumping up the crowd in this 1957 Homecoming game picture.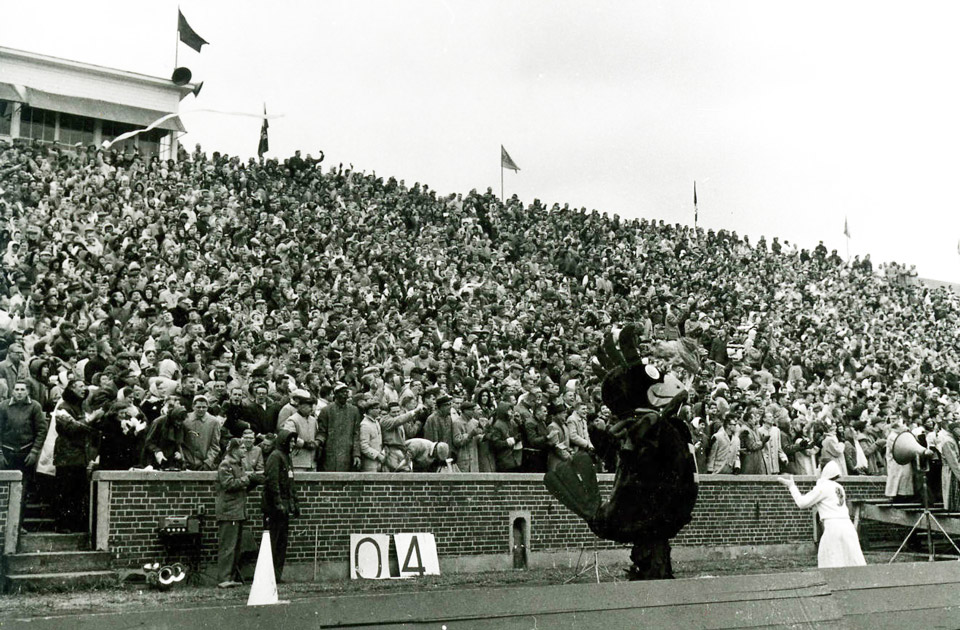 Right now, the Ames Historical Society has a small exhibit called "Stitched Into Time" running through January 2014. Many of the great images for this article came from their website, which has a longer article (link dead) with many more pictures and information on Collegiate. A 30-minute movie was also created to share Collegiate's full history and premiered earlier this summer as part of a fundraiser. Cyclones.com also has more about Cy's early history here (link dead) and the ISU Library has some rare pictures of Cy's early days here (link dead).