While researching Iowa State legend Jack Trice's life recently, it dawned upon me that none of the published articles or books mentioned his close ties to the new Alpha Phi Alpha black fraternity formed in Des Moines under the Alpha Nu chapter. When Trice's widow Cora Mae recounted the day of his death, she mentioned his fraternal brother Harold Tutt, who accompanied Cora Mae, and Jack's relatives back to Cleveland via train with his casket after the funeral on Iowa State's central campus.
After quite a period of time scouring historical records and archives, I was pleased to find some new information on his life. For example, it was mentioned that Trice became certified as part of Iowa State's life saving corps. However, the real thrill was finding a new picture of Trice, as there are a tiny handful of pictures still in existence.
For the first time, I am proud to share an incredibly rare picture of Jack Trice and Harold Tutt sitting proudly for the very first picture of the newly formed Alpha Nu chapter. Meetings took place in Des Moines near the site of the airport and the chapter was a joint collaboration between Iowa State and Drake University. (Tutt can be seen in the top left corner.)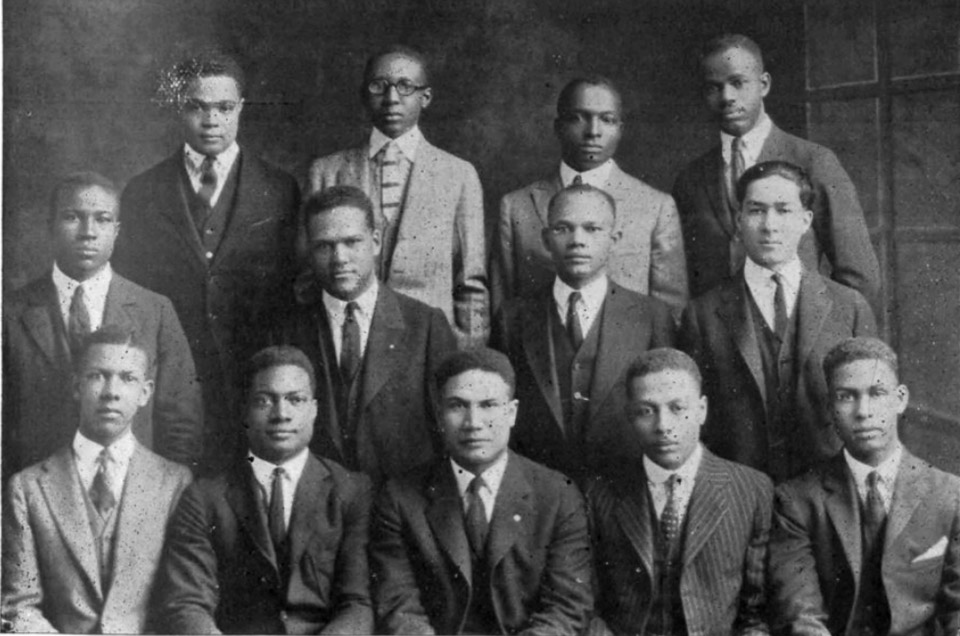 This is yet another aspect of his life that has gone completely unexplored and we hope to bring more new insight to this part of his story. Stay tuned to Kagavi for more groundbreaking research into Jack Trice's life.