When I was working with Pendleton to create my Iowa State stadium blanket, I asked the archives many questions about the heritage and history of Pendleton and I was told, "You should talk to Barry." Well then. Barry Friedman spent decades as a comedy writer in Hollywood before retreating to the deserts of Arizona to indulge in a passion for Indian trade blankets. I fired off an email to him and before I knew it, I had a copy of his book Chasing Rainbows in my hands.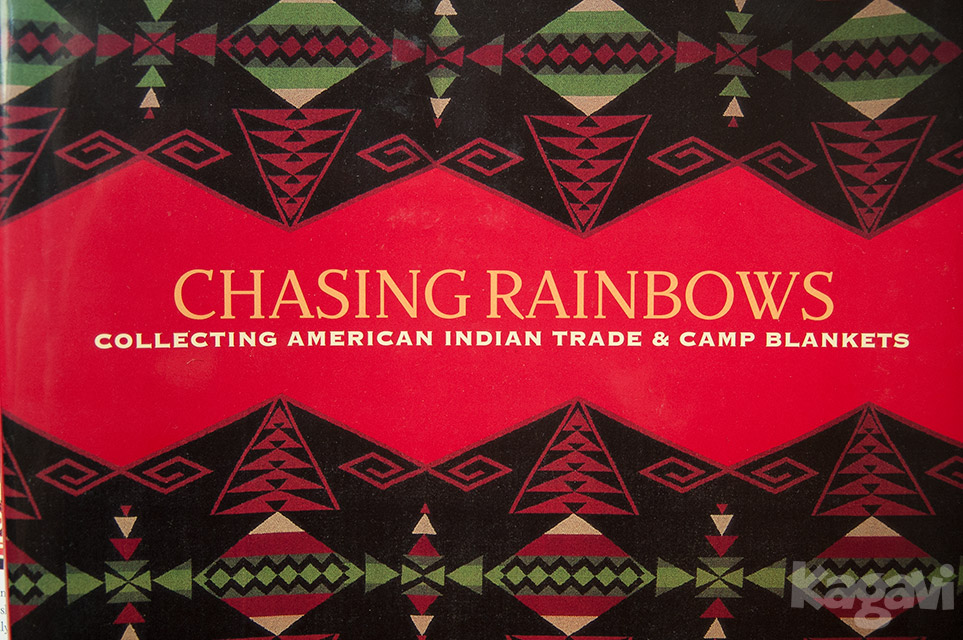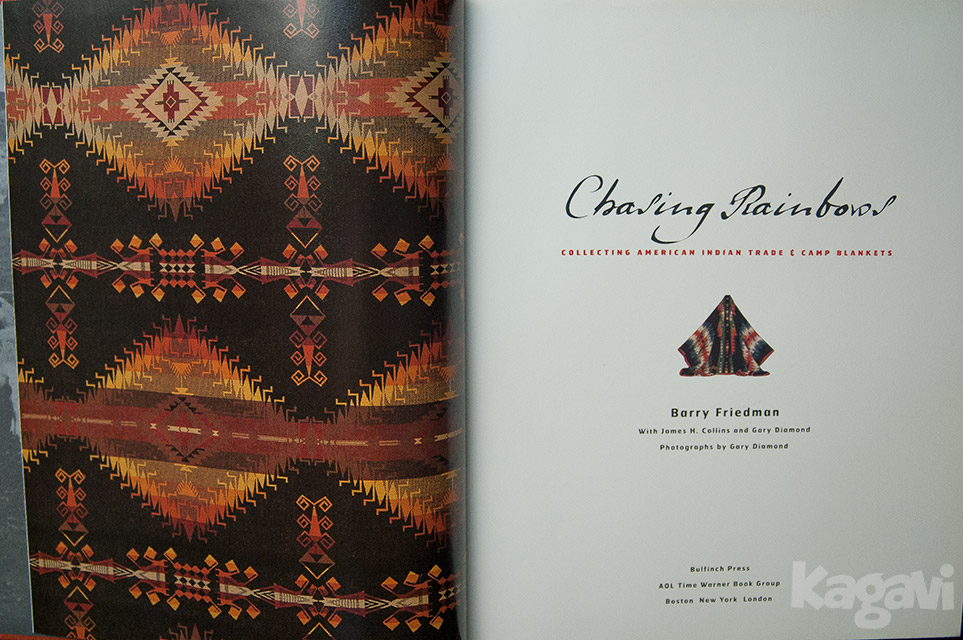 Published in 2002, Chasing Rainbows is widely considered one of the best books on the subject of Indian trade blanket history. Such noted collectors as Ralph Lauren and Robert Redford were equally smitten with the book as I was. If you have any smidgen of interest in this subject, I highly recommend his book, which can be purchased through Barry's official site here.
Befitting Barry's comedy roots, the book is most decidedly not a somber look at Indian blanket history, but rather chock full of humorous tidbits and information. On the acknowledgements page, Barry opened with:
"When asked if being president of France was difficult, Charles de Gaulle replied, "How can anyone govern a nation that has 246 different kinds of cheese?" That remark has nothing to do with any acknowledgements. I've just always liked the quote and wanted to share it with you."
And continued with:
"I salute the following for not reading this manuscript: my uncle Jack, Mark Winter, Jimi Snyder, Peter Lowe, Jim Fox, and David E. Adler. Your comments would only have irritated me."
The book is a comprehensive history of all of the Indian trade blanket manufacturers starting with the very first instance recorded in 1892 by the J. Capps mill in Jacksonville, Illinois and finishing with the Pendleton Woolen Mills, which is the only surviving company today. Barry is clearly an expert in the field and uses such dry academic terminology as calling the blanket pictured below on the right "the Pac-Man blanket."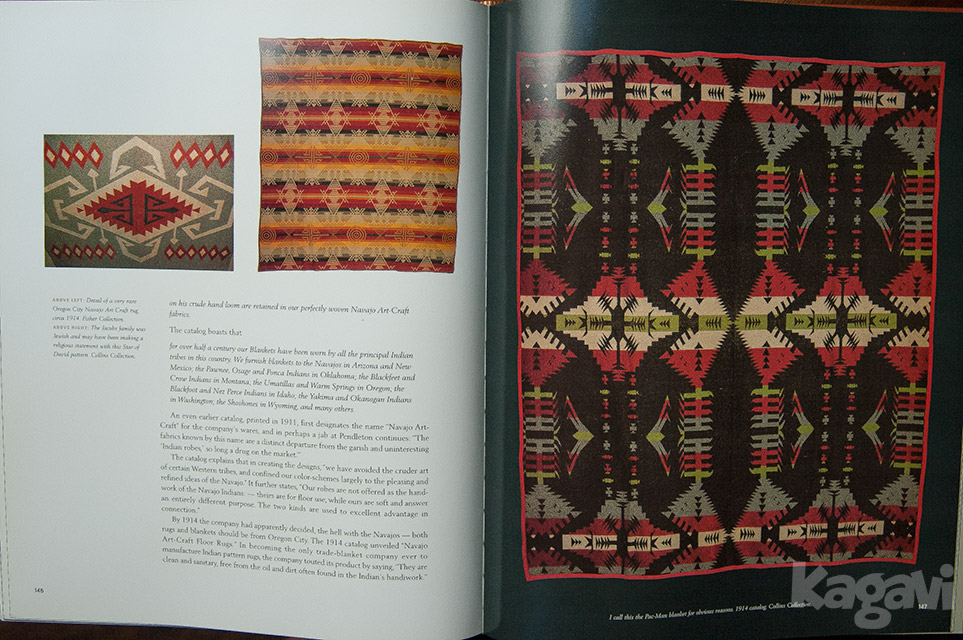 Large chunks of the book are devoted to Pendleton blankets. As Barry reminds us, "The Pendleton brand is equated with wool and quality worldwide . . . Pendleton blankets were owned by Chief Joseph and Geronimo."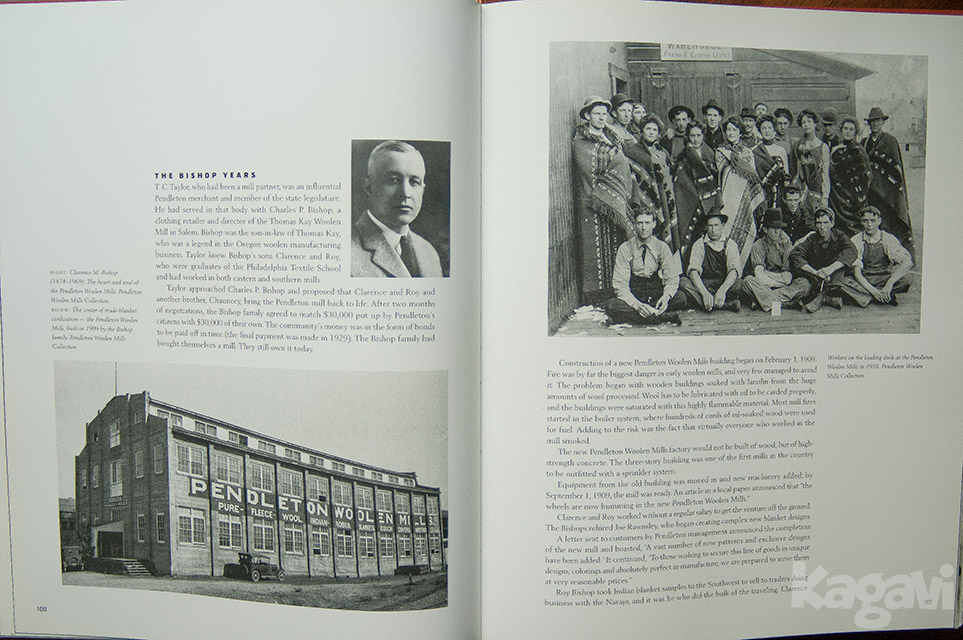 Barry is feverishly trying to finish his next book Still Chasing Rainbows and graciously agreed to stop typing long enough to answer a few questions.
What did you do before blankets took over your life?
I was in my senior year at Arizona State University in 1969 when I bought my first blanket and was a comedy writer in Hollywood after – wrote over 1000 hours of TV – wrote the original Arsenio Hall Show among many others. My favorite job was a kid's science show for CBS called Beakman's World.  My first job was writing jokes for Phyllis Diller and have written for scores of comics ranging from Johnny Carson to Jay Leno and Jerry Seinfeld.
Which blanket is your Holy Grail?
Holy Grail blankets are round corner Pendletons which were made between 1896 and 1908 and almost any blanket from the Racine Woolen Mills. (Pictured below is a round corner Pendleton on the left.)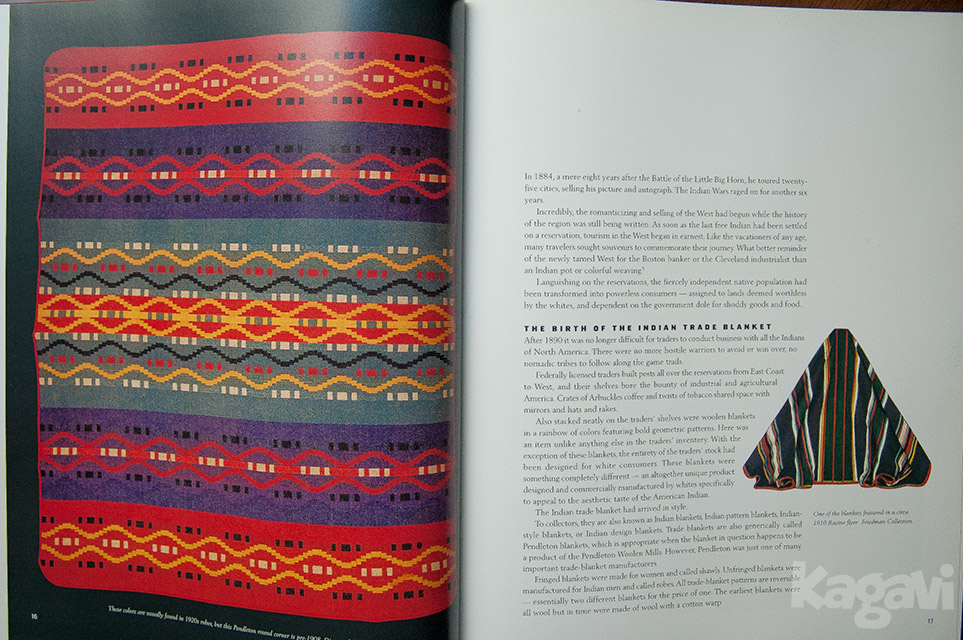 What is one of your favorite blanket designs?
My favorite design is on page 188 of my book. (Pictured below on the left.)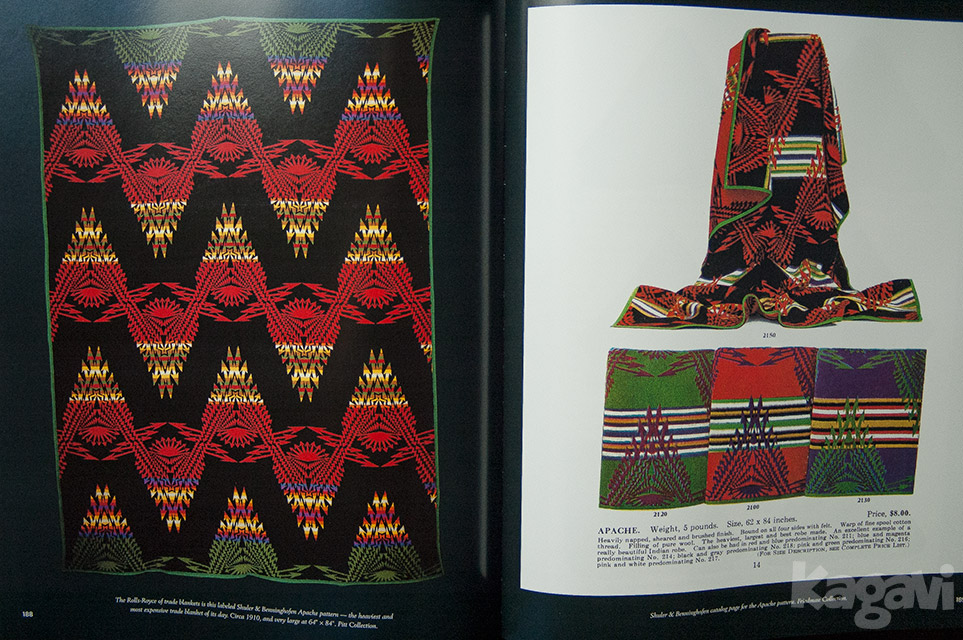 If you found my Kagavi x Pendleton blanket in a pile of old blankets and had no knowledge of our company, who would you think made it?
Hmmm . . . I would know your blanket is singular and I'd have to say I don't have a clue who made it, but would lean towards Capps if pressed.
You have spent decades chasing blankets–what was your most thrilling discovery?
Many years ago I bought the complete contents of a Kansas general store that had been closed in 1915 with its entire contents still intact inside. The stuff filled two semis and there were three dozen Buell Indian trade blankets in pristine condition. I had no idea how rare they were and that I wouldn't find that many total in any condition since – sold them all for peanuts!
Tell me more about the store.
Lock on the door and the windows boarded up. It was like a time capsule.
If someone were to start collecting Pendleton blankets, what should they know?
Beginning collectors should know that condition is everything. Holes, shrinkage, moth damage greatly affect value.
Favorite college team or town?
I'm an Arizona State fan – my alma mater.
When not thinking of blankets, you also make room for what in your life?
I make room for six kids, four grandchildren, many piles of blankets and friendships with a whole lot of neurotic comedians.
How is the progress of your latest book coming along?
My new book Still Chasing Rainbows will be available in May 2014. The book will (have) great blankets not in the first book and historic pictures of Indians wearing blankets.