When Lori and I flew to Iowa in late August, one of our planned trips was Simpson College where we wanted to see the Ames vs. Simpson game program from 1923 that helped crack the mystery of Jack Trice's jersey number (which we originally wrote about here). The college is located in the small town of Indianola just south of Des Moines and after a pleasant drive through some rolling hills, we reached the campus.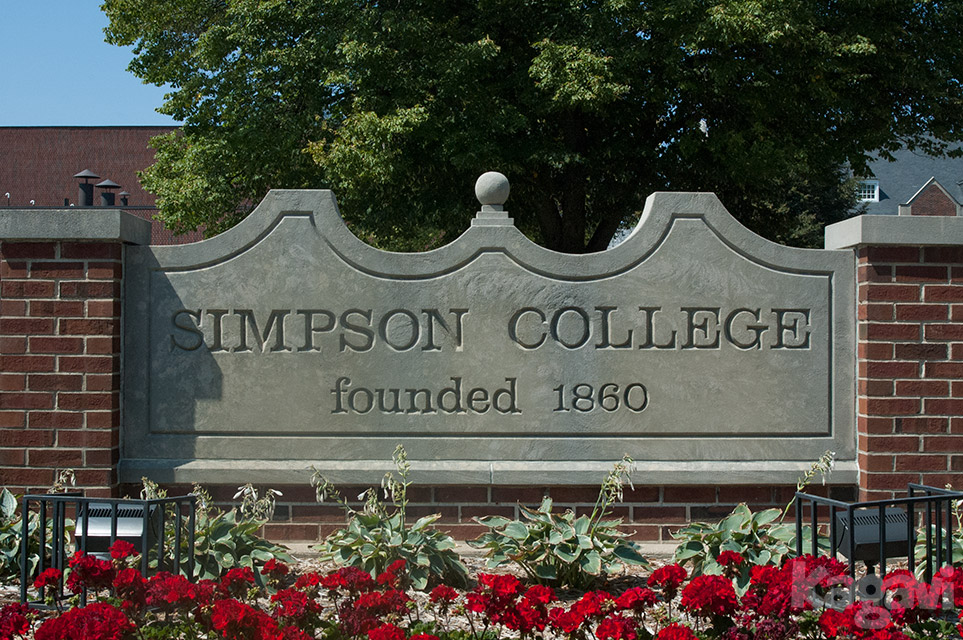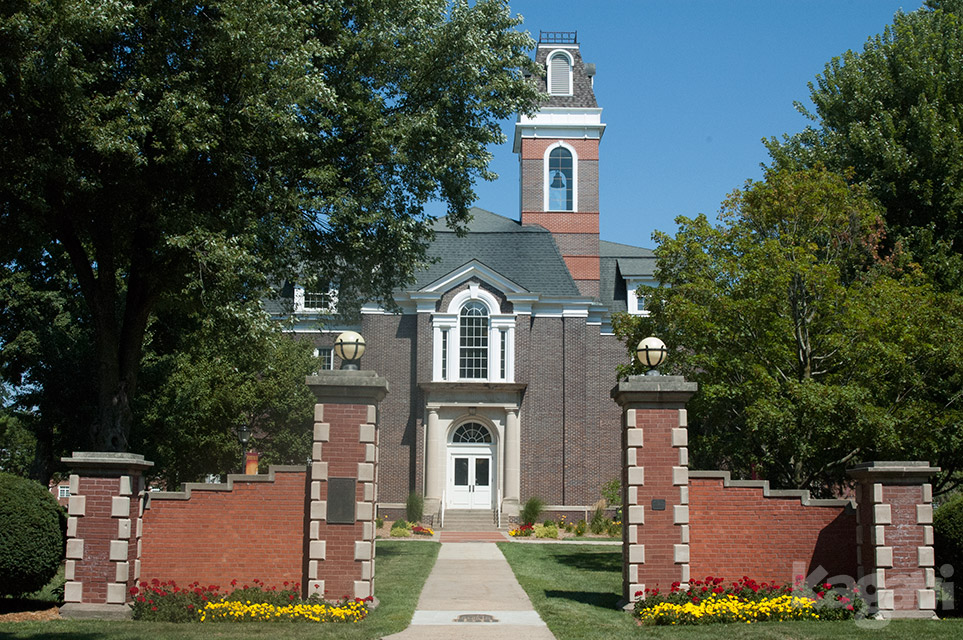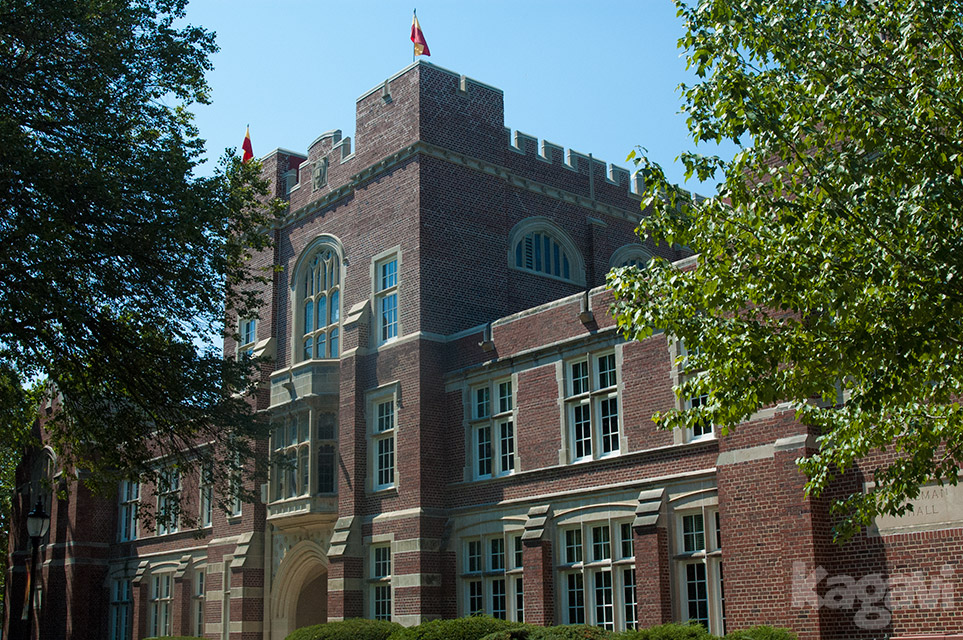 Tucked away in an upper floor of the library was a storage room full of history. One has to wonder how many other crucial pieces of Jack's story are hidden away in similar non-descript boxes. Raiders of the Lost Ark anyone?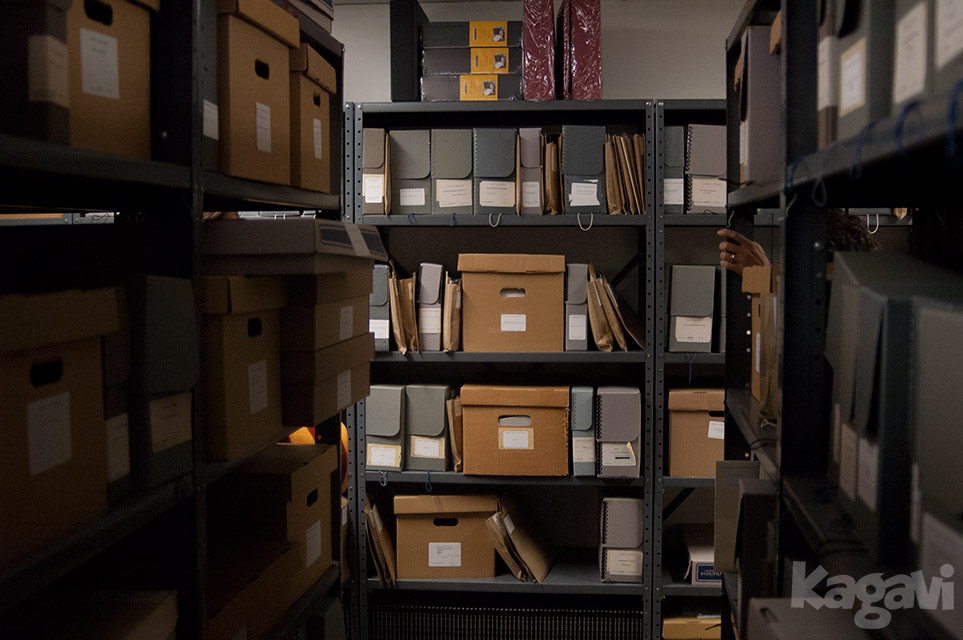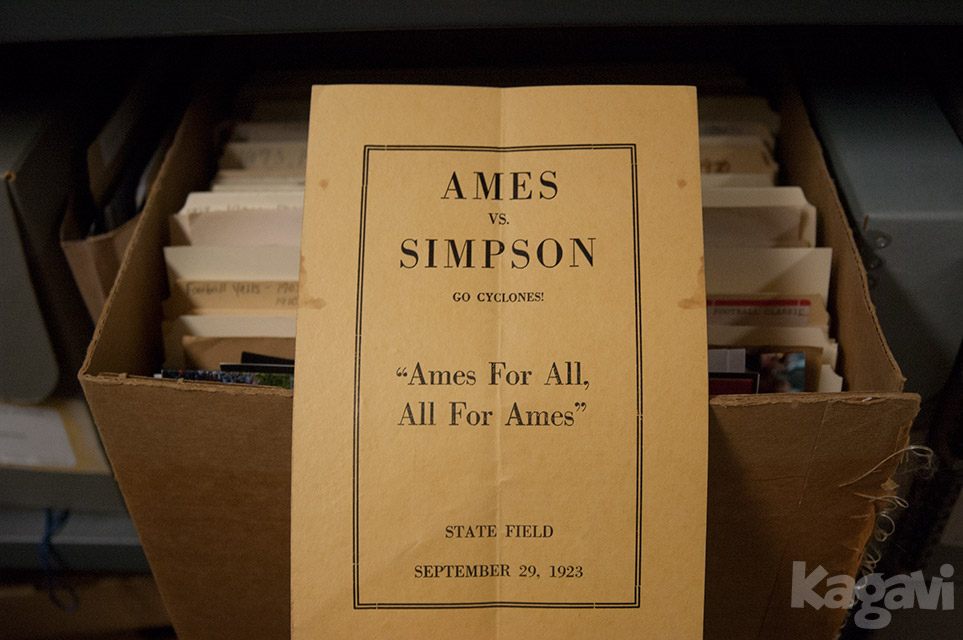 If not for librarian Cyd Dyer digging around the archives in response to my query, the number would still be lost. Dyer helped immensely and we could tell she was touched by her small role in helping bring more of Jack's legacy to light. Many times, all it takes is someone taking the time to check one more folder or one more box.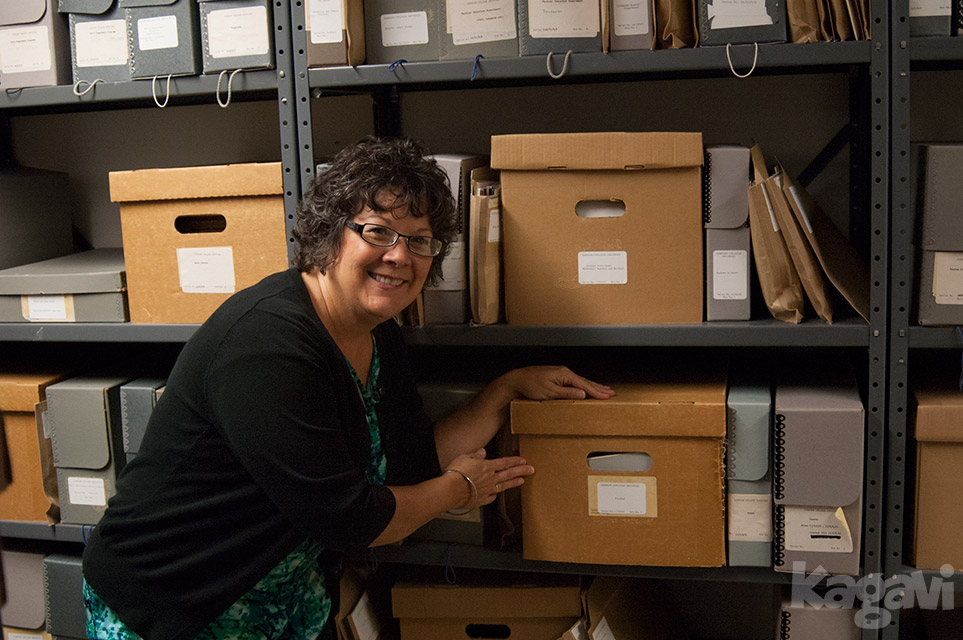 On the way back from Indianola, we drove by this 1933 gas station, originally built as a Standard Oil station. The Warren County Historical Commission is currently taking donations for a complete restoration of the building. Since we were already in the Jack Trice era mindset, it was a nice treat to see and we envisioned the Simpson football team getting gas at a similar station during their trip to Ames a decade earlier.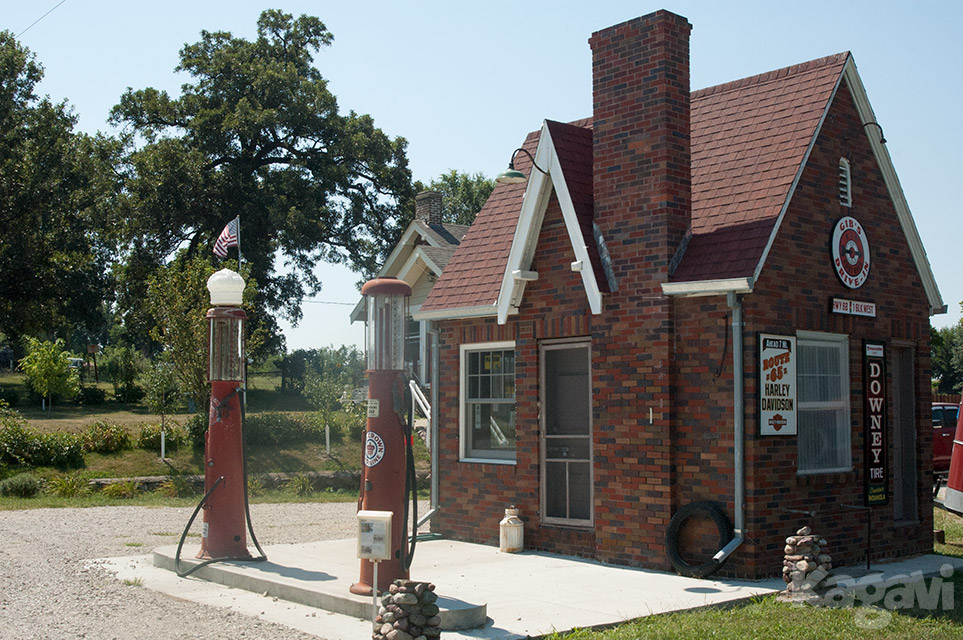 Later that day, we made a detour to another town where a collector held another important piece of Jack's legacy. A couple of months earlier, we received a random email from someone who had stumbled across our research and wanted to share their autographed yearbook of Jack's senior year at East Technical in Cleveland. It was amazing to hold a yearbook that Jack signed.
Most of their collection focuses on early Iowa Hawkeyes football history–especially Nile Kinnick memorabilia and the famed Hawkeye teams of the early 1920s. I had no idea that Nile Kinnick's father played football and baseball for Ames in the mid-1910s.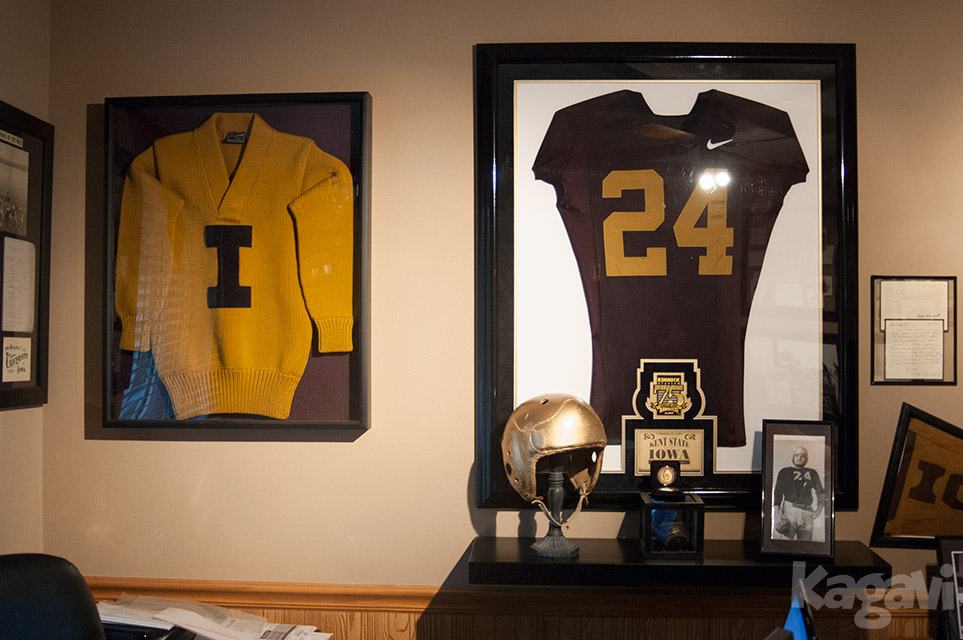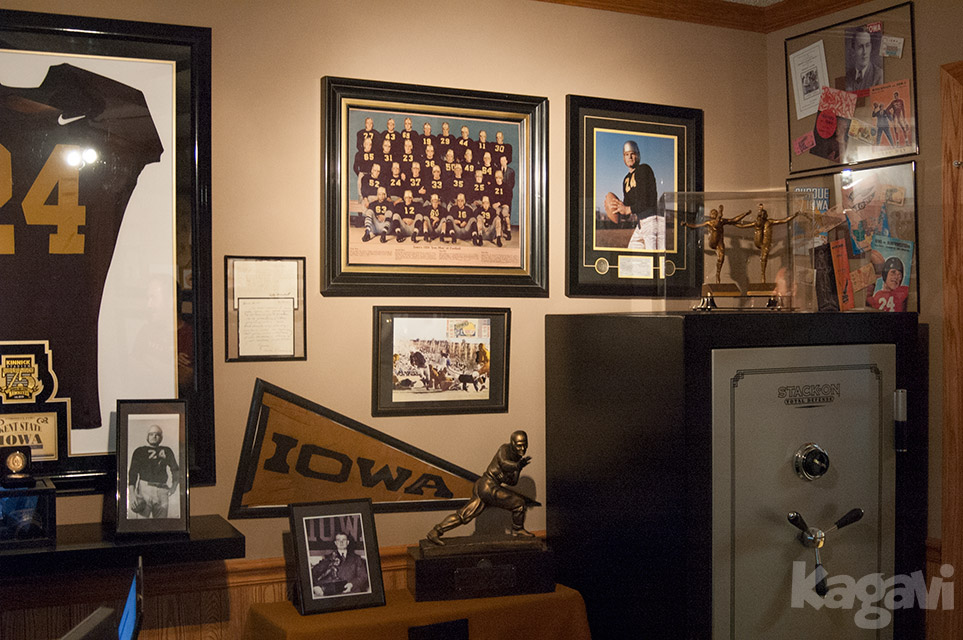 There are some incredibly rare pieces in the collection including autographs of Nile Kinnick and Duke Slater. The collector's passion for history was evident and I couldn't think of a better steward for Jack's yearbook.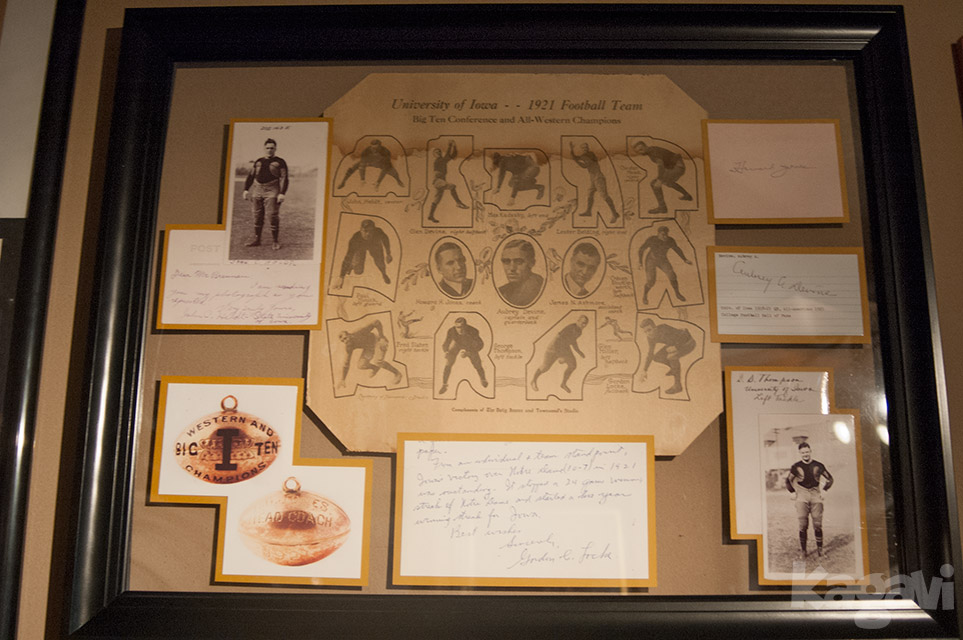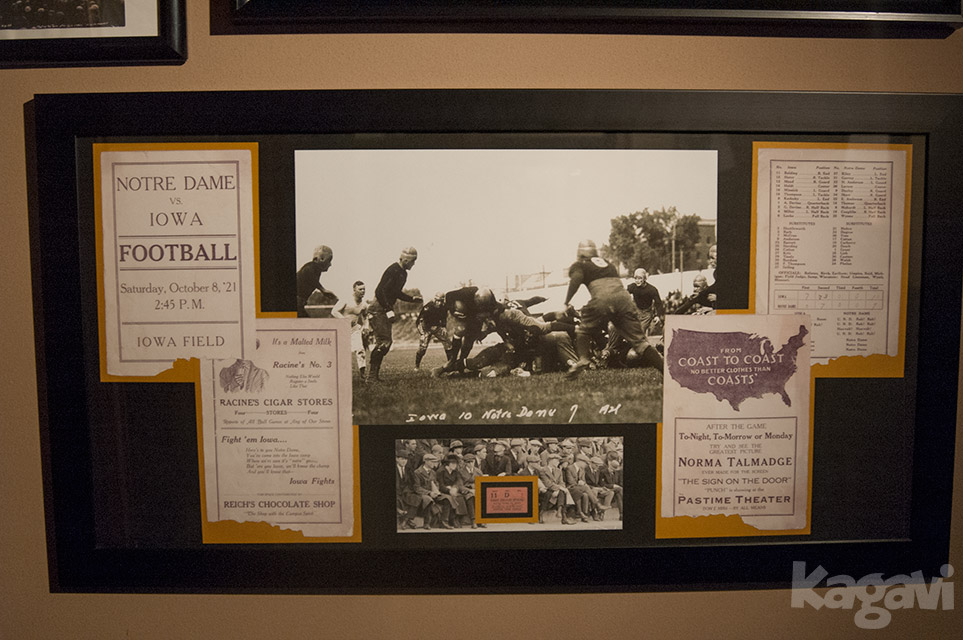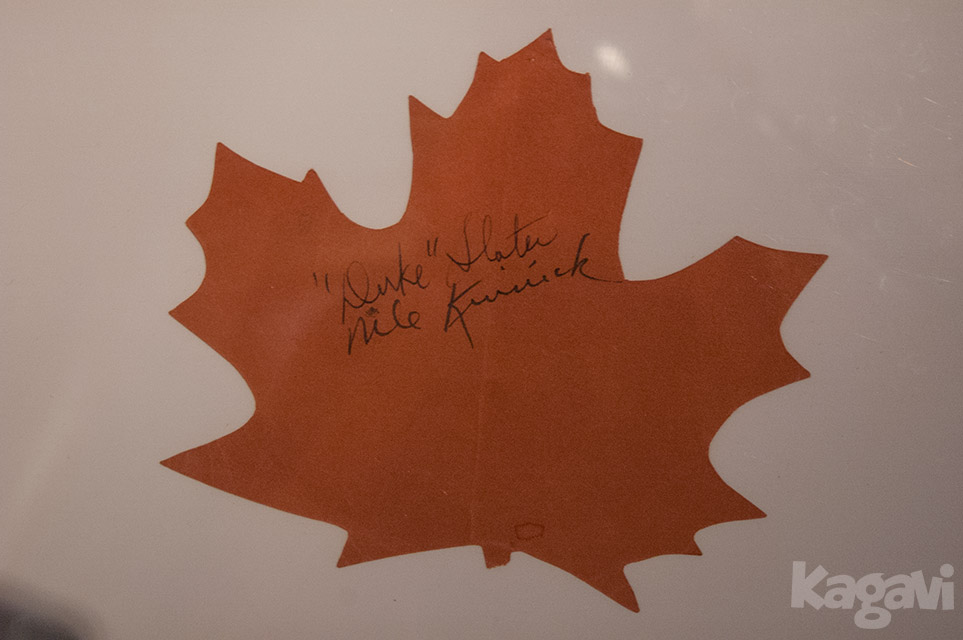 The collector maintains a website that shares more of their collection. It was an absolute treat to see so many important pieces of Hawkeye and Cyclone football history. During an age where stadium names are sold off to the highest bidder, I'm proud of how Iowans have collectively come together to honor both Jack Trice and Nile Kinnick.