In 2013, when I created my first Pendleton Woolen Mills stadium blanket with Iowa State University, I came across blanket savant Barry Friedman who is considered the foremost expert in American Indian trade blanket collecting circles and serves as a vintage blanket consultant for Pendleton. When I originally interviewed him about his classic 2002 book Chasing Rainbows, he was close to publishing a highly anticipated follow-up called Still Chasing Rainbows, which came out this past March.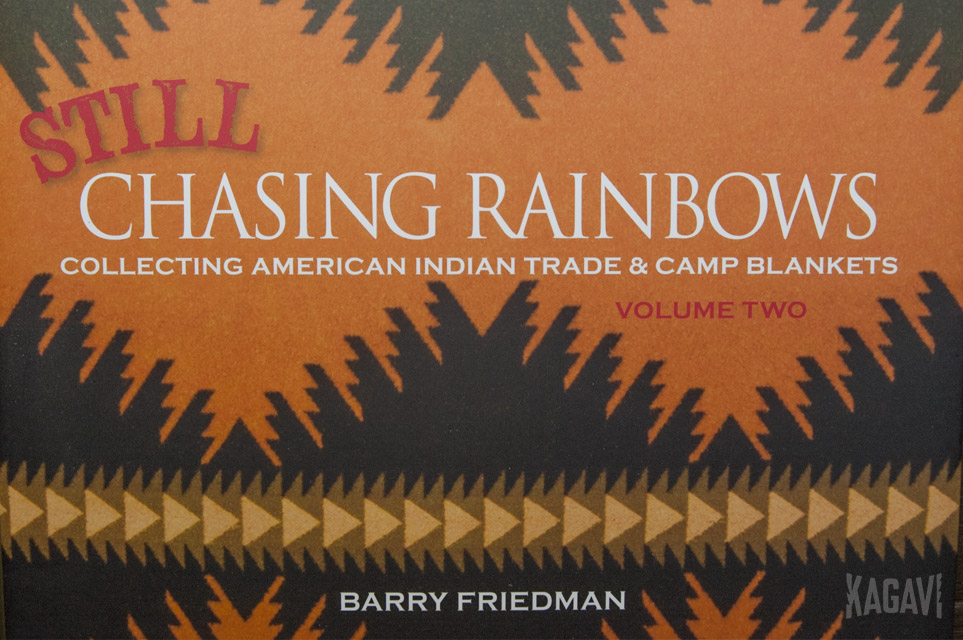 Since I recently created two new custom blankets for the University of Iowa and the University of Southern California, I thought another interview with Barry was in order. Befitting his roots as an Emmy-nominated comedy writer, Still Chasing Rainbows is a funny and supremely educated look at more rare Indian trade blankets, along with historical photos of people using them. After opening the scholarly tome with a quote from Mike Tyson, Barry plunged right into more blanket history in his usual unpredictable manner and this particular volume focused on sharing more pictures. Barry was able to convince collectors from all over the world to share their most treasured blankets primarily produced between 1892 and 1942.
While the book is focused on the Indian trade blankets, mills, and Native American tribes, a brief sport snippet caught my eye. Given my own projects, I'm always interested in seeing different convergences of historical blankets and sports and the book mentioned how a barnstorming 1915 American and National leagues All-Star baseball team wore Capps (a Pendleton competitor at the time) coats with a Kiowa Rattlesnake pattern (pictured below).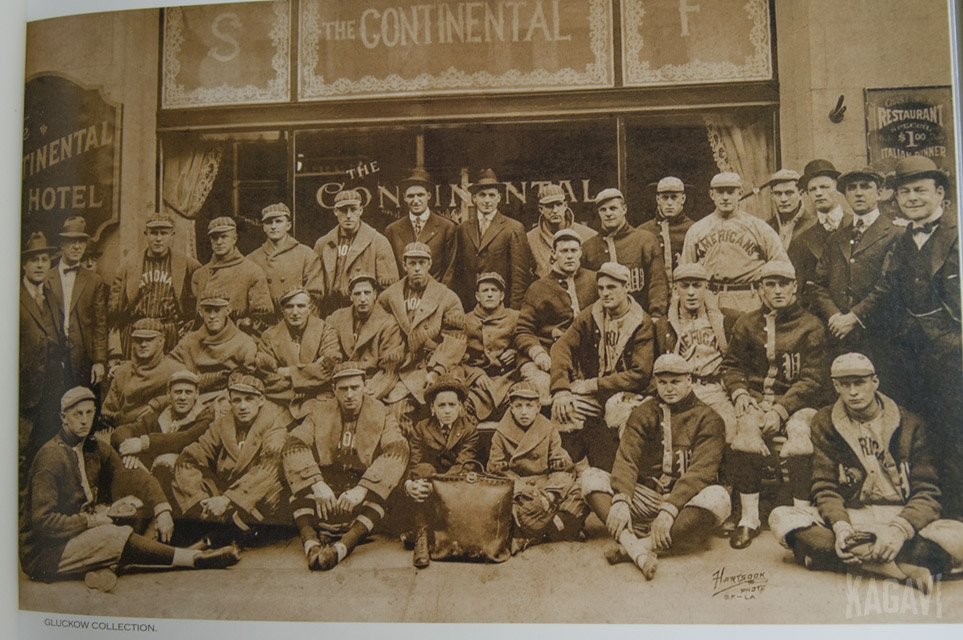 The book simply is a gem of textile design and American history and I was glad that Barry agreed to another interview order to benefit from a massive book sales bump in the ones from Kagavi website traffic.
With my new USC blanket project, is there a good spot in the Los Angeles area for great vintage blankets?
I haven't been there for quite awhile because I moved from LA to Phoenix, Arizona, but I always had good luck at the Rose Bowl Flea Market.
I wrote about the Hollywood influence behind my USC blanket and as the blanket dealer to the stars, any celebrities out there that can match your knowledge or collecting chops?
Ummm . . . just Selena Gomez.
You're personal friends with Thomas Pynchon and included an Indian blanket from his collection in your latest book Still Chasing Rainbows–how do you feel about the new Inherent Vice film?
I'm just hoping it will be as good as From Justin to Kelly.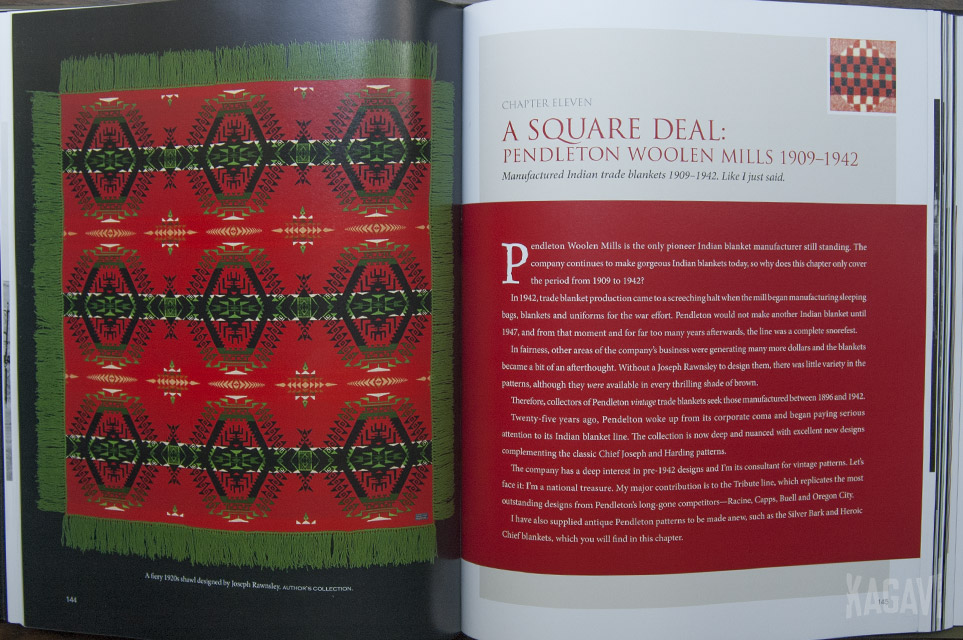 Why does Pendleton matter?
Only Pendleton has been making Indian blankets for over a hundred years and their blankets are so beautiful that even today half of their production is bought by Native Americans.
Any plans for a third book: Still Chasing Rainbows and Getting Really Tired or a similar title?
The goal has always been a trilogy. I just don't know how to incorporate Gandalf into the next book.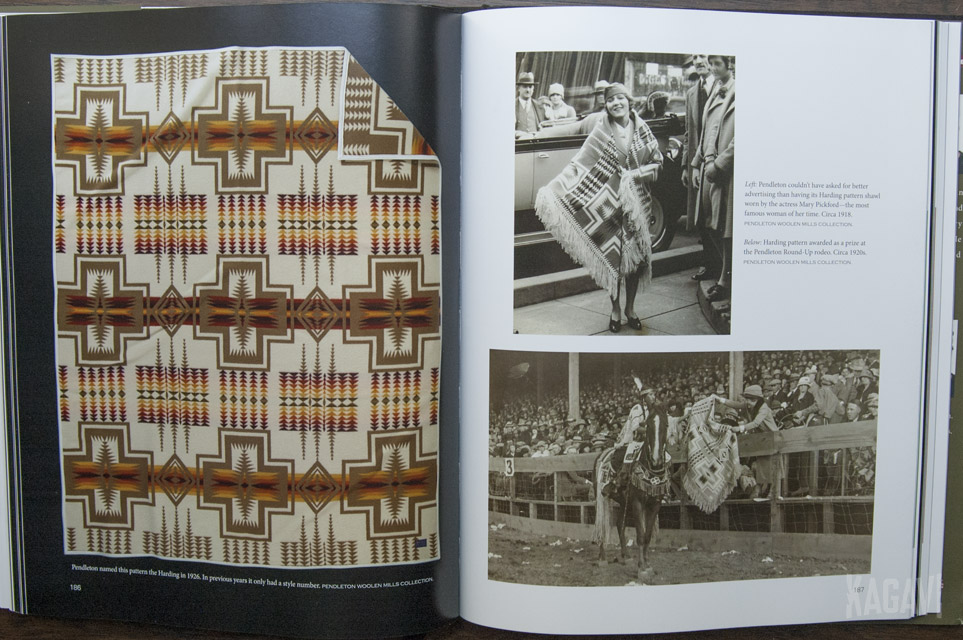 How important was Pendleton's role in creating an unique cultural identity of Americana?
I'd love to tell you, but that's classified.
You've spent lots of time in California and Arizona–favorite spots for a trip?
In Arizona I love my house. My favorite place in California? I just adore Los Angeles . . . because everyone's so down to earth and there's no traffic.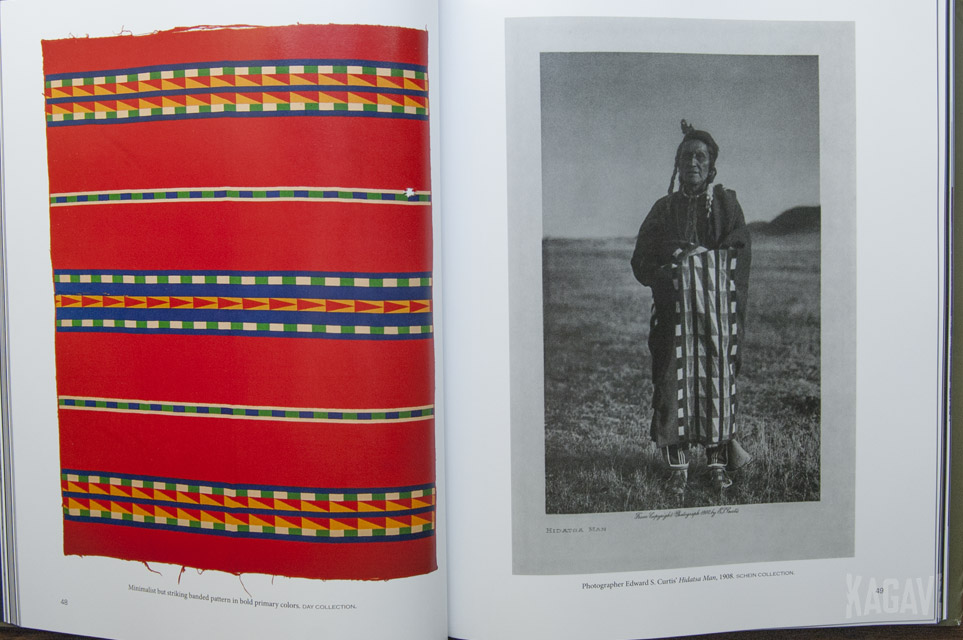 Given your comedy roots, what comedian or show has your attention these days?
I'm in mourning over Craig Ferguson departing The Late Late Show – he's a transcendent talent and brought a mix of great intelligence, inspired silliness and endearing charm to television.  We just lost Colbert the character, but will soon welcome the real Colbert and he'll be tremendous. I think Colbert is the smartest man ever to appear on American television and also the most intimidating comedically. I'm friends with some of the funniest comics/writers on the planet and if he was so inclined I'm convinced Colbert could eviscerate all of them.  He's the T. Rex of comedy.
Favorite new blanket or picture in Still Chasing Rainbows?
There were two ancient catalogs of Indian blankets manufactured by the Buell Manufacturing Company I reproduced in the book that were previously unknown. Their appearance made blanket collectors shiver and seek medical help (pictured below).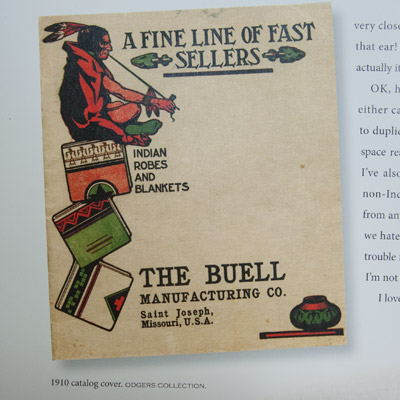 Best way to store a Pendleton blanket?
In a clean cotton sheet. (I asked Barry to clarify this and he said either rolled up or simply wrapped works.)
Do these pants make me look fat?
On the contrary, you've never looked lovelier.
Ultimately, what was the most thrilling new discovery included in Still Chasing Rainbows?
That I'm still a brilliant writer.
_____________
Want more? Find the book on Barry's website here.