I'm proud to reveal my limited edition University of Southern California stadium blanket made in collaboration with Pendleton Woolen Mills and influenced by the iconic Trojan football teams and traditions of the Roaring Twenties and beyond. Read on to learn more about the inspirations behind this project.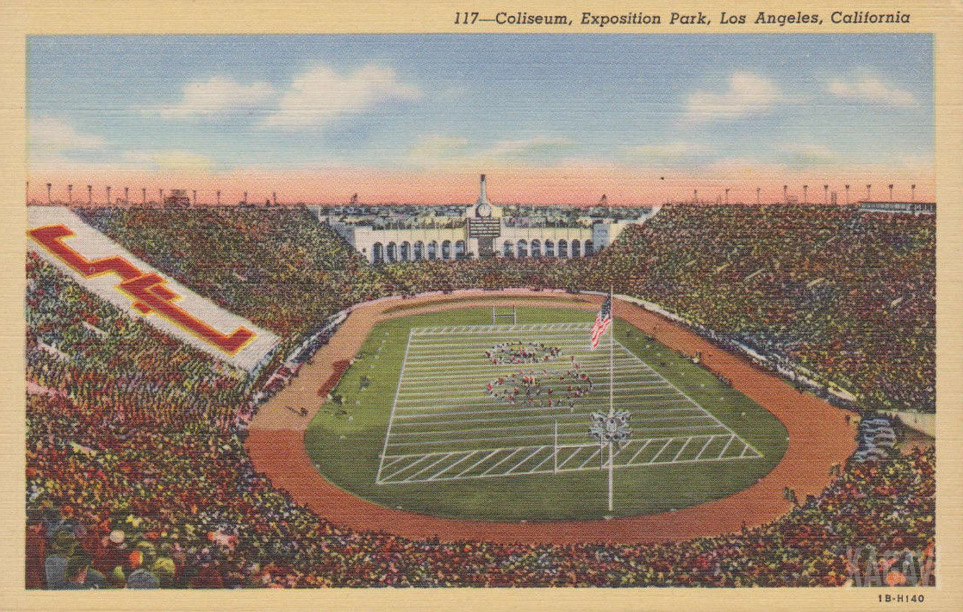 Since 1880, the University of Southern California has been ensconced on a compact campus near downtown Los Angeles and is the state's oldest private research university. Originally opened with just 53 students, USC's evolution as a college mirrored the growth of Los Angeles. As USC grew in size during the first decades of the 1900s, Los Angeles became the epicenter of the oil boom that powered America's new love affair with the automobile.
The Roaring Twenties helped transform the City of Angels from a dense town of half a million residents into a sprawling global city of millions. When the large Hollywoodland sign was erected along the side of Mount Lee in 1923, it quickly came to symbolize the golden age of Hollywood in the world's eyes. The 1927 release of the sensational talkie The Jazz Singer helped propel the film industry to worldwide fame and the following year Walt Disney took advantage with the world's first synchronized sound cartoon, which introduced a character named Mickey Mouse.
The imposing Los Angeles Memorial Coliseum opened for business in 1923 and with the 1932 Olympic Games, became one of the world's most famous stadiums. The USC football team started playing in the stadium as soon as it was opened and the Troy dynasty took root there.
The Trojan football program has 11 national championships, over 150 All-Americans, and as of 2014, 40 inductees to the College Football Hall of Fame. Additionally, 11 Trojan players have also been named to the Pro Football Hall of Fame, the highest total of any school.
USC is perhaps the most decorated athletic department in the entire country. The school has won over 120 team national titles and boasts close to 400 individual national titles. Trojan athletes have won nearly 300 medals in the Olympics and if USC was a country, it would rank well into the top 20 of all countries in total number of Summer Olympic medals won. USC simply has more Olympians, medalists, and gold medalists than any other school. The Water and Power virtual museum has many fantastic images of early Troy history here.
_____________
During the 1920s, baseball ruled America, but college football was the second most popular sport, aided by the end of World War I and returning soldiers from overseas. Rule changes helped transform the game from a slow-moving scrum of bodies into a wide-open game where players could showcase their fleet athleticism. Multiple new stadiums sprouted across the country and uniforms transitioned from solid color jerseys to wild geometric patterns.
USC's first prominent football coach was Gus Henderson who joined the team in 1919 and established many historic milestones. Under "Gloomy Gus" the USC football team had their first significant undefeated season in 1920 and went to their first-ever bowl game: the 1923 Rose Bowl, which they won against Penn State 14 – 3.
The leather helmet era has endured to this day in popular culture and due to fortuitous timing and location, the Trojans were well positioned to ride this new wave of popularity. A former player remarked that Coach Henderson "put the Trojans on the map." The team picture from Henderson's last season in 1924 showed the various jersey styles in use.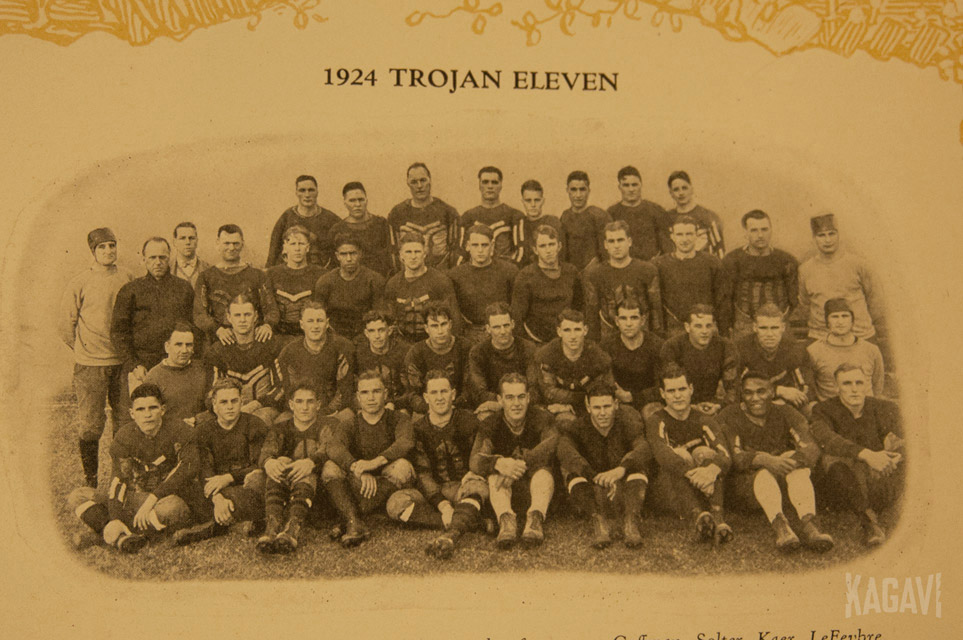 USC first run of sustained success came with legendary coach Howard Jones at the helm. Coach Jones arrived at USC for the 1925 season after raising the Iowa Hawkeyes to previously unseen heights in past seasons. The 1921 and 1922 Hawkeye teams went undefeated and the 1921 team had three Hall of Fame members in Aubrey Devine, Gordon Locke, and the great Duke Slater. (Our Iowa Pendleton blanket paid homage to these teams.)
Coach Jones' 1925 team had two notable characters on the line. The first was senior guard Brice Taylor, who was USC's first Black football player. A quick pulling guard, Taylor was named USC's first All-American, and he was also a talented track athlete who set a world record in the 440 yard relay. Taylor excelled despite being born without a left hand and he's a fascinating, somewhat obscure, figure in USC history.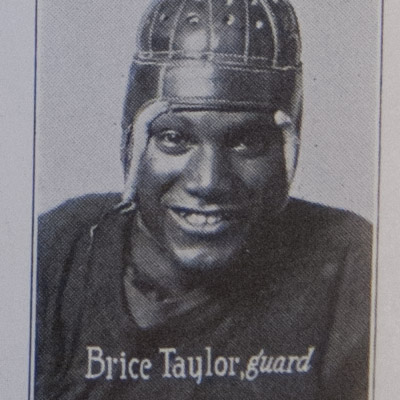 The other was a freshman tackle named Marion Morrison, who went by Duke. Coach Jones wanted his players to find summer work and Duke was one of several players who landed at the nearby Fox Studios where silent movie megastar Tom Mix still held court. A promising prospect, Duke's football career at USC fizzled after a shoulder injury in the waves off Balboa prior to his junior season in 1927, along with an increased interest in nascent Hollywood talkies. Within a few years, he would be renamed John Wayne.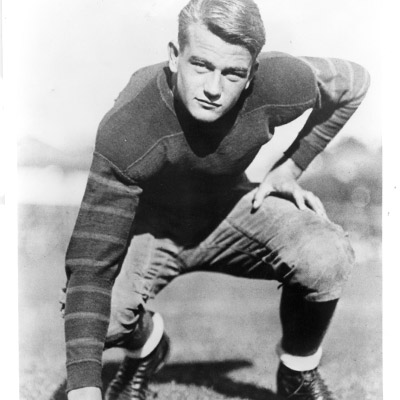 John Wayne marked USC's first notable foray into the world of entertainment. Just a few years later, USC launched the first film department with founding faculty members William C. DeMille, Douglas Fairbanks, Darryl Zanuck, D.W. Griffith, and more. The raised profile of Trojan athletic events attracted Hollywood luminaries and during this period, the Alumni Association had an organization named Trojaneers, which was meant for prominent Southern California residents who didn't attend USC but had an interest in the school.
Many film industry figures were members and a 1938 football program showed Walt Disney as the new Trojaneers president, succeeding silent film icon Harold Lloyd. The previous Christmas, Disney released a "folly" known as Snow White and the Seven Dwarfs that nearly bankrupted his studio, but turned out to be a milestone in film instead.
The cultural rise of Hollywood and Los Angeles in tandem during the 1920s and 1930s led to a deep association with the Art Deco movement. Marked by bold colors and geometric shapes, Art Deco was a marked departure from the sinuous organic shapes of Art Nouveau. Besides the Coliseum, the Eastern Columbia Building in downtown Los Angeles, which was built in 1930, remains one of the last prominent examples of this era still standing. The Trojan football game programs also echoed this style.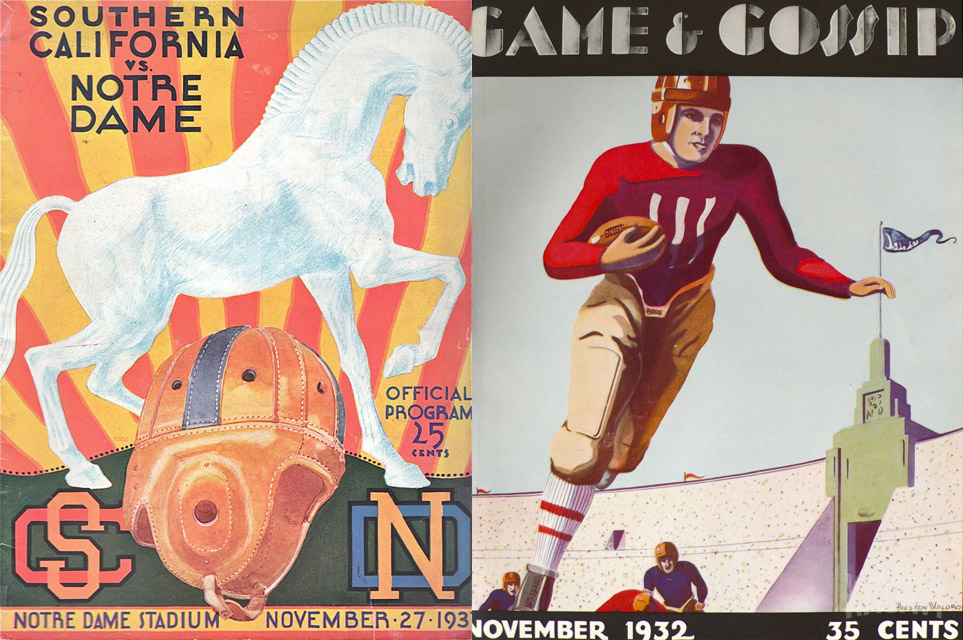 _____________
Returning to USC's geometric football jersey designs of the 1920s, the friction stripes on the front of jerseys were meant to help carry the bulbous football. They were originally simple shapes and stripes of canvas material, but quickly evolved into graphical design with some schools creating their own patterns. Our favorite USC design primarily in use during Coach Howard Jones' first two seasons can only be described as a vertically stacked VY design with side panels. In USC's second-ever bowl game–the 1925 Christmas Festival at the Coliseum–the majority of the team wore this uniform pattern.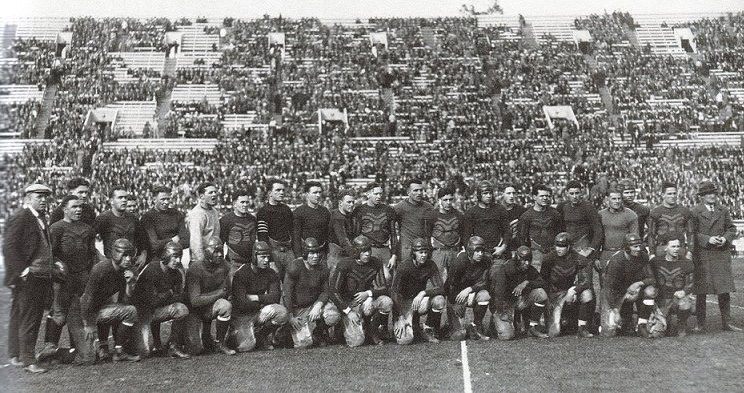 The following year, this design was established enough to serve as a visual trademark of the team, shown by this program. Also note how the same jersey was apparently used for the USC hockey team, established just a year earlier.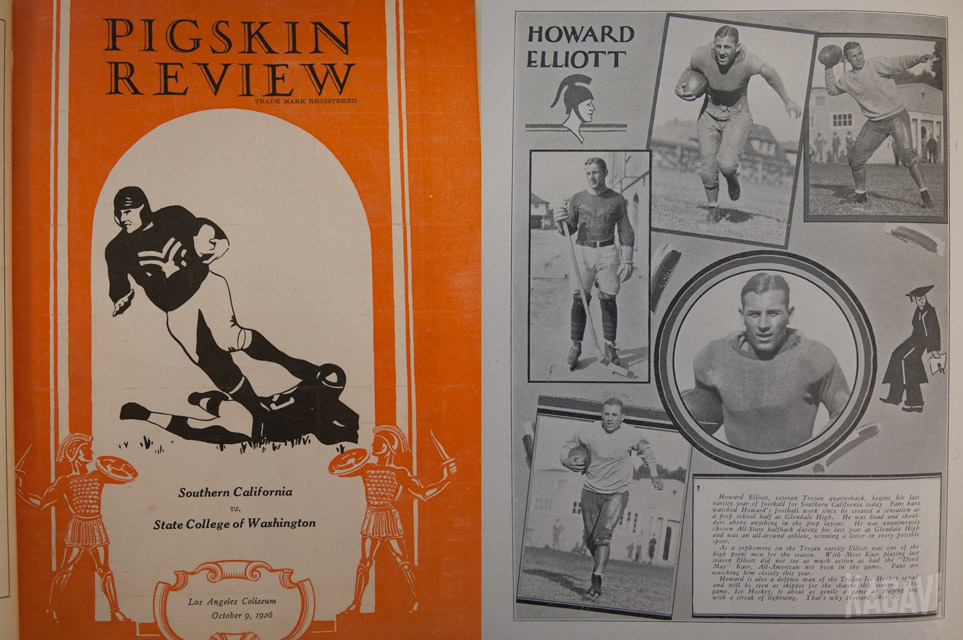 Below is a better look at the jersey in action.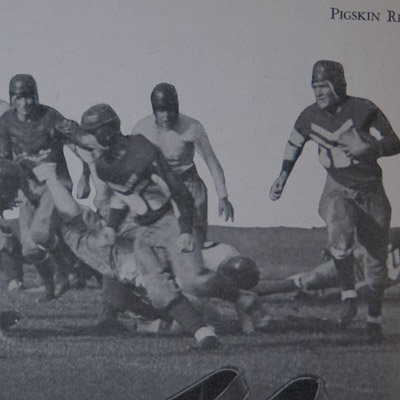 Away uniforms were still a new invention at this time, but the Trojans remained committed to this pattern by creating it in at least three jersey variations: a dark jersey with light pattern, a light jersey with light pattern (pictured below), and a dark jersey with dark pattern.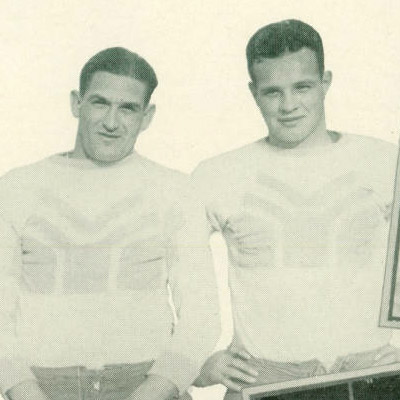 USC's first ever game against Notre Dame in 1926 at the Coliseum featured these VY pattern jerseys. The Trojans lost by one point, 13 – 12 after missing both extra points, but the taut thriller kicked off one of college football's most historical rivalries.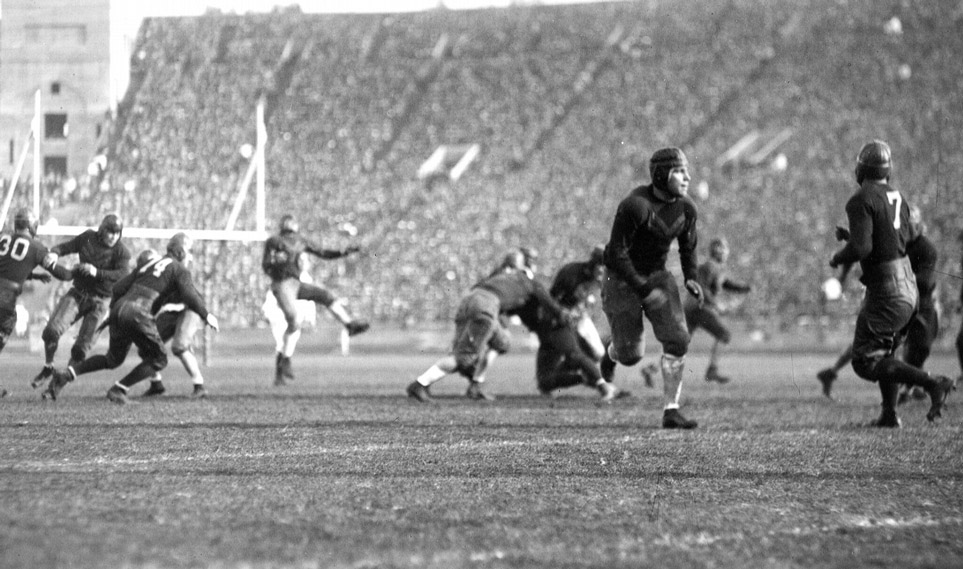 In later years, as the series with Notre Dame took off, the team started wearing a jersey with three prominent vertical stripes, seen here on cover art and on All-American Morley Drury in his senior year of 1927.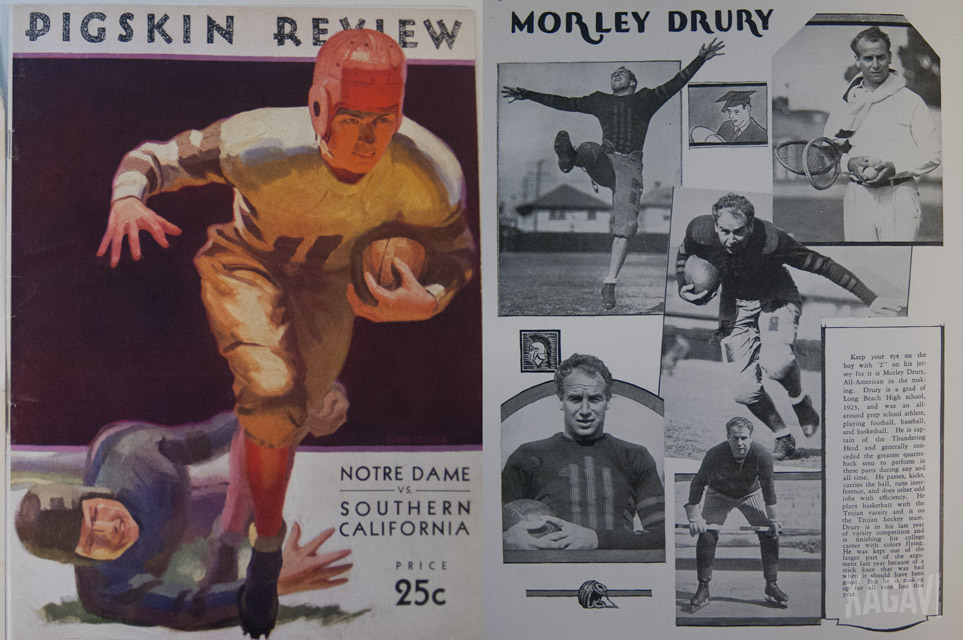 Drury's senior year saw a heartbreaking 7 – 6 loss to Notre Dame in Soldier Field after yet another critical missed extra point and a tough 13 – 13 tie against Stanford, to finish 8 – 1 – 1. In 1928, the team finally broke through with their first national championship. Coach Jones would go on to win multiple titles in 1931, 1932, and 1939.
Many historians point to the famous 1931 game at Notre Dame as the moment that the USC football program firmly established themselves as a national power. The historical game was the first Trojan win in South Bend and Johnny Baker kicked a 33-yard field goal with just one minute left to win 16 – 14. This game had the three vertical stripes jersey and a rare game picture offers a faint look at that jersey on the USC ballcarrier.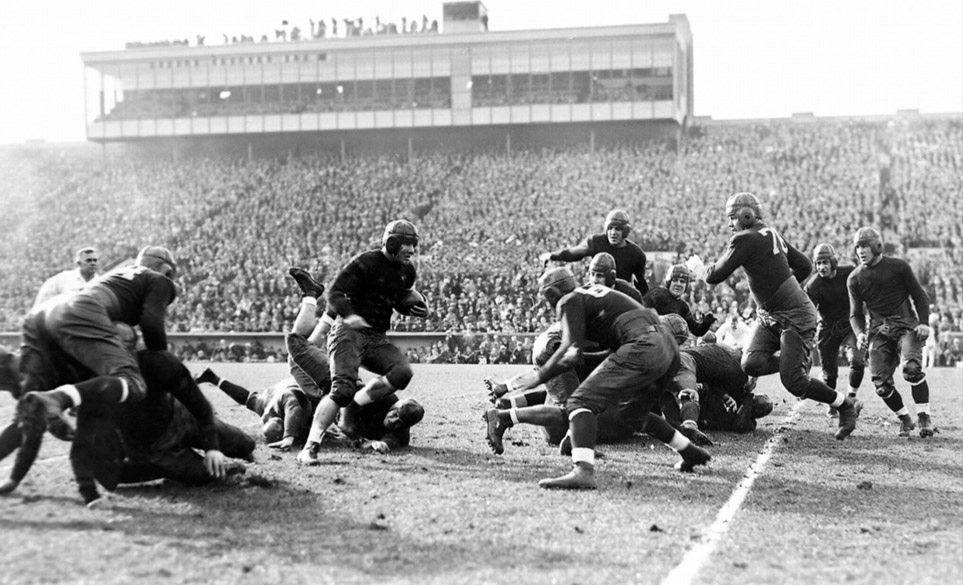 Following USC's first national title in 1928, the Irish claimed the next two titles in 1929 and 1930, which meant the 1931 edition was anticipated all across the country. Upon the team's return to Los Angeles, hundreds of thousands of fans mobbed the team as conquering heroes. Altogether, the Trojans and Irish combined for six national titles between 1924 and 1932.
In another notable event with these jerseys–the first game against UCLA took place in 1929, which saw the Trojans squeak by with a final score of 76 – 0. Later in the 1930s, front jersey numbers were standardized and this imaginative period of jersey design faded away.
_____________
Wool blankets have always been a part of the college football experience. Pictures of early Ivy League games show players huddled on wooden benches with blankets wrapped around their uniforms and blankets were often awarded to students for various athletic achievements. When I created my first Pendleton Woolen Mills blanket last year for Iowa State University, I was inspired by the leather helmet jersey era in college football and American Indian textile design from my family history. I wrote more about these influences here and here.
Pendleton Woolen Mills is an iconic American company that has been weaving Indian trade blankets since the 1800s. While they are famous for continuing the great American tradition of native textiles, Pendleton also has an athletic history. Starting in the early 1900s, they created athletic blankets (the familiar solid color blankets, often with a block letter in the middle) and also started doing All-American football blankets. If a player was named to the official All-American team, they were given their own blanket, and USC's many All-Americans received these blankets.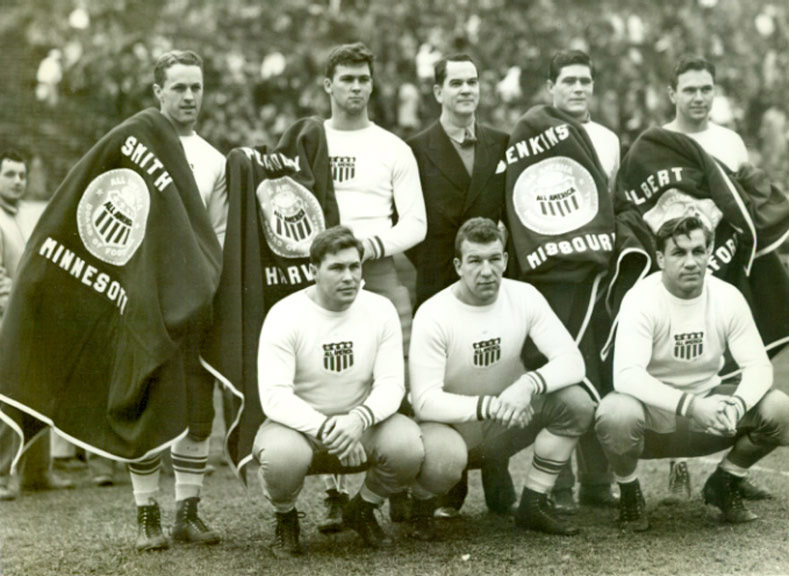 Additionally, when 1932 Summer Olympics fever swept the country, Pendleton created a special blanket for the games. For more, see this story on Pendleton's website.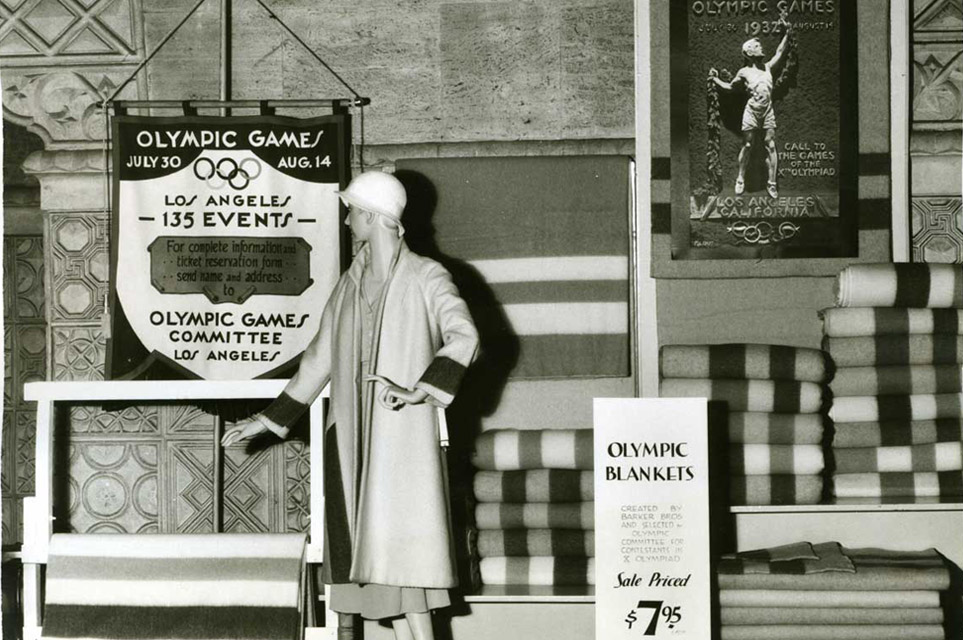 I was also intrigued by USC football graduates participating in a special Olympic football exhibition. Originally proposed as a game between USC and Yale, which was coached by Howard Jones' brother Tad, it ended up being more of an all-star game. The Western team composed of former Cal, Stanford, and USC players eked out a 7 – 6 victory over the Eastern team composed of former Harvard, Yale, and Princeton players. Photos are tough to find, but the shot below gives an idea of the game.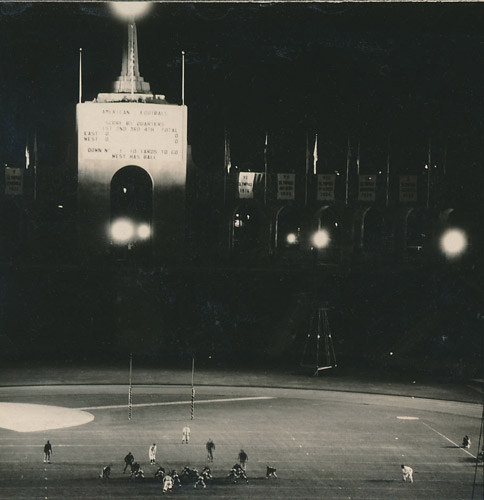 Pendleton advertisements also appeared in football programs of the era. Here's one such example from an Oregon State vs. USC game in the late 1930s.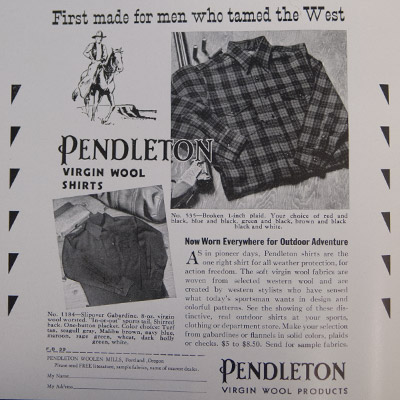 If we quickly peek into later decades, USC used a diamond motif in the end zones and briefly on football helmets in 1955. The Helmet Hut has a great story about this period and my blanket label also has a subtle homage to this as well.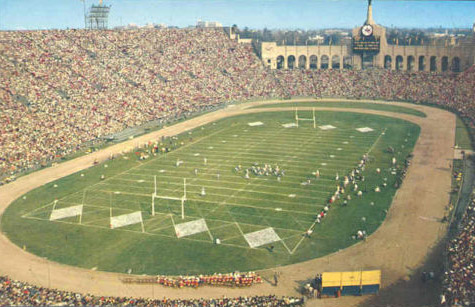 _____________
My design is infused by the spirit of Troy and celebrates the beginning of a dynasty. The dual inspirations of the two different 1920s football jersey designs worn during the first national championship years should be evident, while the cool neutral white color recalls triumphs in the Coliseum. The bold diamond and stripes pattern evokes the Art Deco mania of the 1920s and is at home during that era, yet stands on its own as a design today. The blanket is also a nod to American Indian textile design.
(BLANKET IS SOLD OUT.)